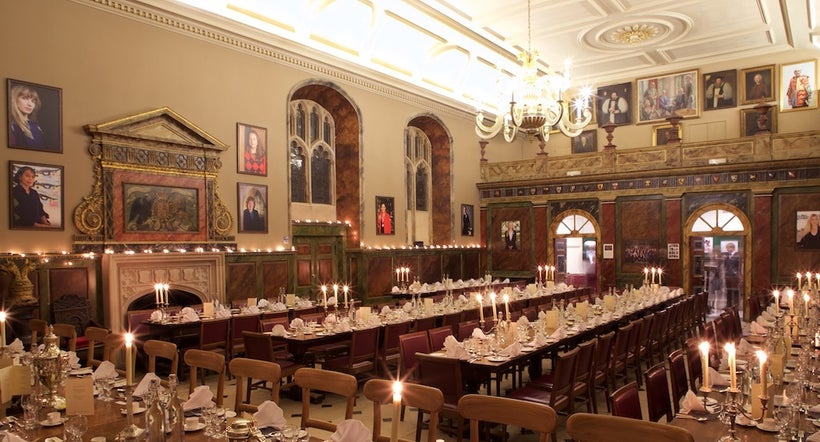 While millions of women around the globe marched in January to claim their power, a small group of students at Trinity College Oxford buoyed up the power of women in a unique way: the "Feminae Trinitatis" project.
After a college student suggested it, the college agreed to take down all the musty oil paintings of dead men in the Main Hall and replace them with a vibrant set of photographic portraits of women alumnae selected by the students themselves.
I am honored to be one of the 16 chosen by the students, among impressive women like Royal Navy Lieutenant Commander Sarah Oakley, Dame Sally Davies (Surgeon General), and opera singer, Claire Booth.
The photos were taken by the portrait artist, Robert Taylor, who was born in England and has photographed numerous celebrities, politicians, and thought leaders such as famed singer, Dame Shirley Bassey and Baroness Young of Hornsey.  His unique vision shaped the Trinity exhibition.  He explained to me, "I wanted the women to be totally unlike the stuffy, aloof depictions of the men. They are strong but approachable, warm, and connected."  We met up in DC for the photo shoot and he made me laugh, relax, and feel totally beautiful as he captured a photo worthy of the vaulted halls at Oxford.  It was so much fun to have my portrait taken by Robert!

They asked me to include a statement for the students that would go with the portrait and here's what I wrote:
I dream of a world where men and women lead side by side as equals. I am honored to be part of this exhibit, which works to bring that reality one step closer to fruition. Whenever I see women leaders break through as "first" this or that, I am thrilled. But I also feel sad that there are still so many gender firsts to achieve; never mind any kind of balance.
It is not enough to ask yourself, "Do I support women's leadership?" as a 'yes or no' question. Saying 'yes' but continuing to maintain the status quo ignores the subtle ways women leaders are unconsciously (or consciously) suppressed, denigrated, and derailed. We must educate ourselves about the nuanced ways in which discrimination regenerates itself. If not, we are doomed to miss out on the full potential of half the world's talent.
My challenge is this: dare to dream of a world where everyone - male or female, short or tall, white or not, abled or different, young or old – is encouraged to aspire to their highest ability…and then lead the charge to make it happen.
And that's a possible dream.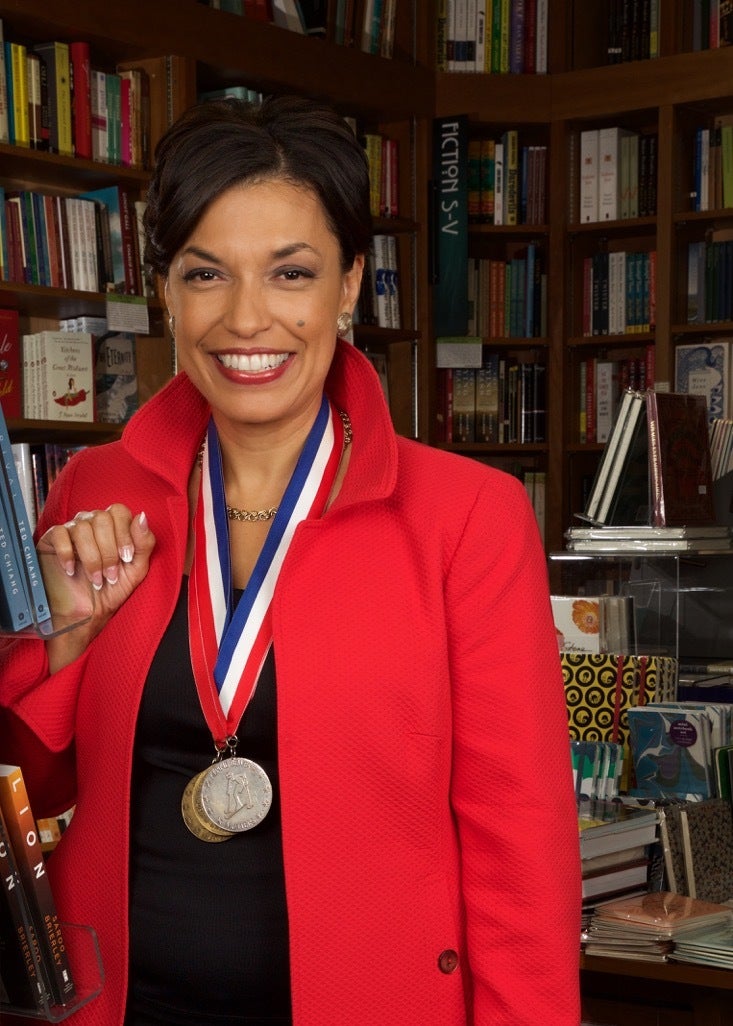 REAL LIFE. REAL NEWS. REAL VOICES.
Help us tell more of the stories that matter from voices that too often remain unheard.
This post was published on the now-closed HuffPost Contributor platform. Contributors control their own work and posted freely to our site. If you need to flag this entry as abusive,
send us an email
.