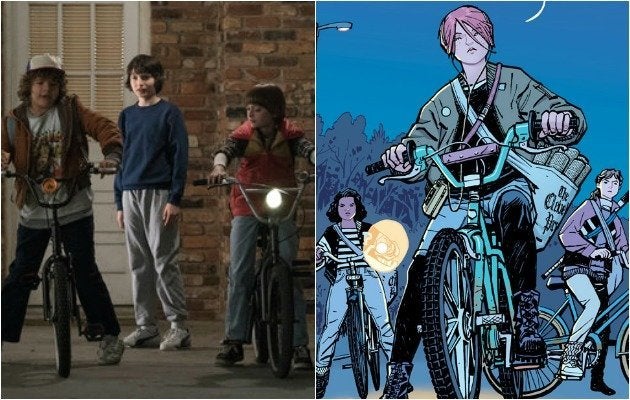 The recent Netflix hit "Stranger Things" has made television streamers across the nation (even those who weren't there to live it) reminisce about the early '80s: era of scrappy kids on bikes, playing outside until dinnertime, mustard-yellow sleeping bags and more. The nostalgia in the Duffer Brothers' show is as much of a draw as the sci-fi mystery that drives the plot forward; I loved the chilly hints of terror in each episode and the chance to marvel once more at a world without the internet. 
If you ended the last episode wanting more of the same, the comics world already has your answer.
Enter "Paper Girls," a comics series by Brian K. Vaughan and Cliff Chiang that combines "kids on bikes," as NPR put it, with small-town ennui, preadolescent drama and a dash of the otherworldly with as much skill as "Stranger Things."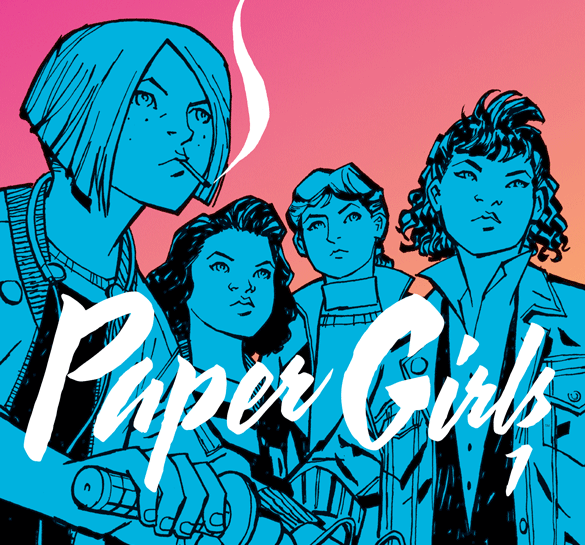 Instead of young boys, though, the heroes of "Paper Girls" are, well, paper girls — young women who hit the streets of a small town in Ohio during the early morning hours to toss daily papers on their neighbors' stoops.
In the series' first compilation, Issues 1 through 5, a newcomer paper girl meets the others, who have joined together as a means of protection against the sometimes unfriendly streets in the waning hours of Halloween 1988.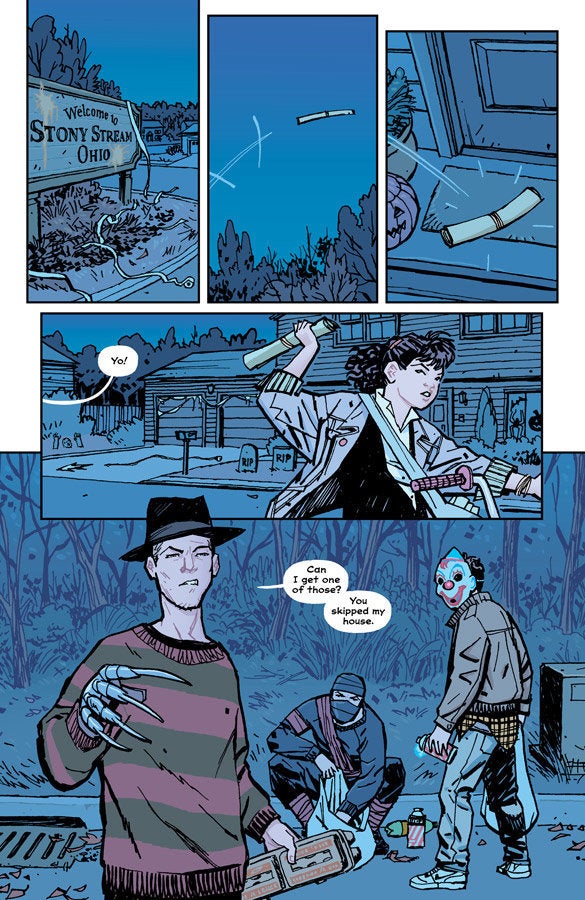 When the girls encounter some other "strangers" — believed to be troublemakers on the level of teenage boys — the story takes a supernatural turn. These individuals are certainly not from Ohio, and the crew inadvertently gets mixed up in the mystery.
The compilation flies by relatively fast, so it may sate your nostalgia and sci-fi cravings for an afternoon — but it could inspire you to dream up some badass, women-led hero stories of your own.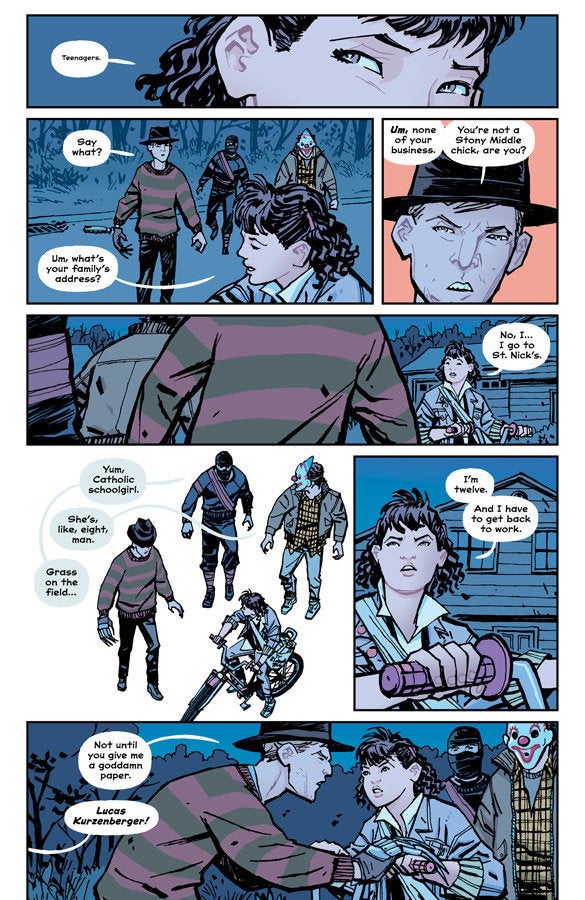 Calling all HuffPost superfans!
Sign up for membership to become a founding member and help shape HuffPost's next chapter
BEFORE YOU GO