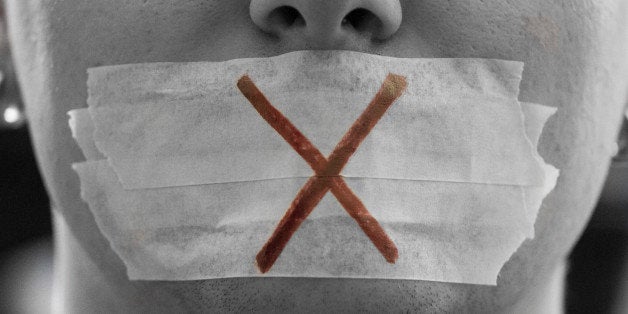 It's not news that when universities are forced to make budget cuts, arts programs and related co-curriculars are often the first to go. Forensics (more commonly known as speech and debate) is, unfortunately, no exception. Despite the overwhelming value the activity brings to students from high school to higher education, top tier forensics programs across the nation have been facing financial cuts for decades, and it's only getting worse.
If a speech or debate team is lucky enough to avoid being cut entirely, chances are likely that they still struggle with finding the funding to stay afloat - turning to individual fundraising events, starting personal endowment funds and doing everything possible to prove their value to their university just to stay around for one more year.
Why does this matter? More often than not, it is the co-curricular activities - those that compliment curriculum and expand upon the educational experience of students - that are struggling to survive in our university system. But why is that? Why do we cut the programs that help students transition from education to application? Why do we cut programs like speech and debate?
Forensics teaches students how to research and think critically about real problems in the world.
It teaches students to challenge even their most steadfast beliefs.
It teaches them about acceptance and recognizing privilege.
It teaches students how to use their voices for change and to be vocal for the voiceless.
Forensics provides students with an outlet in which to dialogue about the horrifying events happening around the world, to vocalize what is causing them and - more importantly - how to stop them. And now, many universities are taking that outlet away.
So I ask you, when you read about the recent Louisiana theater shooting, the racist violence in Charleston or whichever tragic event will (seemingly inevitably) come next, do we really want to be taking away programs that encourage students to challenge their beliefs, recognize their privilege and create dialogue? Aren't these the types of activities we should want to protect the most?
I competed in speech for ten years, and I truly believe I am who I am because of forensics. It gave me confidence. It helped me understand the art of persuasion. It taught me how to fail and persevere (and then fail and persevere some more). But most importantly, forensics taught me not to be quiet when I see an injustice happening. And the cutting of these programs from our universities is exactly that - a severe injustice.
Forensics offers an outlet to many students who have never felt like they fit in any other activity. That's just one of the many things forensics did for me. And I can only hope our colleges will give this activity the opportunity to continue providing that space for students. Our students depend on it. Our colleges depend on it. And ultimately, our nation depends on it. We must fight for forensics.
Related
Popular in the Community