Once again, galleries throughout the country are heavily favoring the medium of painting this month. While there was an overwhelming amount of abstraction on view in April, May seems to be the month of representational painting.
The figure fares particularly well, as artists continue to address the historically-laden subject matter with new aims and ideas. In the interest of giving attention to lesser known artists, I did not include Gagosian Gallery's incredible Picasso exhibition on this list, but his presence can be strongly felt in dozens of shows this month.
My list includes both emerging and mid-career artists, and one who turns ninety years old this year. Gaylen Hansen has been one of the Pacific Northwest's best kept secrets for decades. His humorous, but hard-won paintings first came to the attention of a wider audience in the 1970s, and he was the focus of a solo exhibition at the Seattle Art Museum in 2007. In Hansen's work, influences from outsider art to Philip Guston come together to form a language that is wholly his own.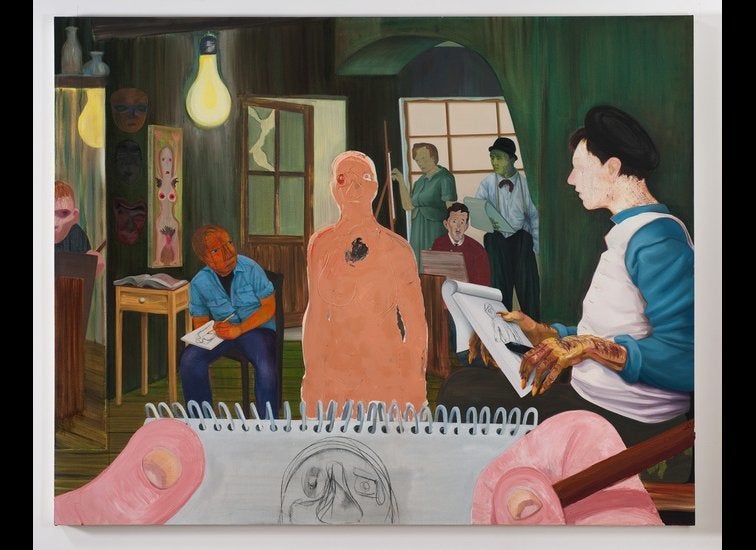 May Top Ten Painting Shows
New American Paintings magazine is a juried exhibition-in-print and the largest series of artist competitions in the United States. Working with experienced curators, New American Paintings reviews the work of thousands of emerging artists each year. Forty artists are selected to appear in each bi-monthly edition, many of whom go on to receive substantial critical and commercial success. Additional content focuses on the medium of painting, those who influence its direction, and the role contemporary painting plays within the art world.Visit New American Paintings for more information or to subscribe.
Popular in the Community