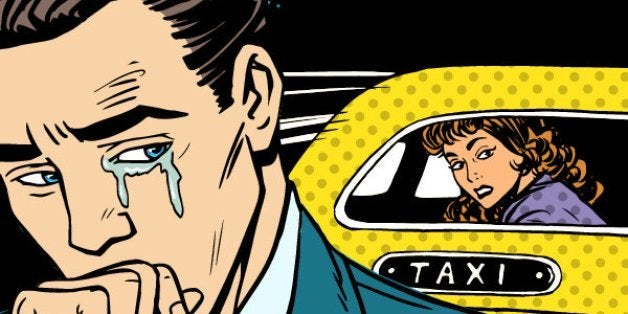 Once again we look into the cinematic mirror to see what we can learn about the human condition. A new French film, My King, recently opened in Los Angeles, San Francisco, and other cities. It caught my attention during a public radio program, "Film Week Marquee," hosted by Larry Mantle on KPCC. It was film critic, Wade Major's pick of the week, which he characterized as an emotionally abusive love story, "like only the French can do." Christy Lemire, the other critic, deplored it. Now I had to go see for myself.
Off we trucked to the pleasantly packed local art house, the Royal Theater, for an eyeful. There are two film reviews that do justice to this work of art namely, Peter Debruge, chief film critic for Variety, and Nick Allen on Roger Ebert's website.
An undeniable erotic bond between the main characters, Tony and Georgio, defies all logic unless you ponder themes below the surface. Emmanuelle Bercot, who won the Best Actress Prize at Cannes this year for this role, plays a high powered attorney insecure about her body, for no good reason. Her troubles at home with a philandering and manipulative, charming restauranteur husband, is played by Vincent Cassel, a well-known French actor. Their troubles worsen during a planned pregnancy, and again, post-partum.

The unisex nickname Tony is short for Marie Antoinette, a controversial historical figure, once a teenage bride or prematurely aged child, like the writer/director Maiwenn in real life. We meet Tony's disengaged father in a flashback, when the couple's son was born at the hospital. No mention of a mother, living or dead. Tony does not have a single sympathetic female confidante; not an aunt, cousin, or friend. A prized heirloom from a grandmother is nearly hocked to cover the couple's debts.
All the 'friends' are husband Georgio's. At least one former girlfriend will not let him go. You get the impression Tony is dependent and immature, isolated and dutiful, fully stressed, focused on work and parenting. The closest Tony has to a maternal figure, is her doting brother, Solal, played by Louis Garrel, who worries over his sister's choice in a mate and father for her beloved child. Tony grieves over Georgio's reprehensible deeds and repeated broken promises to reform. She defends him, and returns to him, each time you think there might be progress.
Before Tony's fall, a skiing accident that may have been self-inflicted, her biggest case was to represent a high profile client, a man accused of murdering his ex-wife. The movie opens in a hospital rehab. Tony may never regain full mobility. Through this injury, her maturation finally begins. During Tony's recuperation, our protagonist has downtime to think about the abandoning and disappointing aspects of her love affair with Georgio.
Regrets and resentments fuel her desire to heal. After some wallowing in self-pity, she befriends a high spirited rag tag group of younger recoverees. These misfits and outsiders gravitate to a table at the rear of the dining hall. No females in the bunch. Little attention is paid to therapeutic interventions beyond Tony's physical injuries.
Is part of Tony's downfall, that she has no female frame of reference outside herself? In order to have the support of adult women in her life, she would have to answer to them, and in doing so, face some unnamed losses. Naming that pain would grow in her a degree of depth, we are not shown. The film raises more questions than it answers, the hallmark of fine drama in my opinion.
How can such smart, sophisticated people make such poor choices when it comes to erotic love? I found myself squirming in my seat, and could hear guffaws from the audience as Tony, who initiates a divorce, is helpless to break free of Georgio. She numbs her psychic pain, and hence suppresses her growth as a human being, with prescriptions for anti-depressants and anxiety pills.
Dr. Joan Lachkar wrote about this dynamic in a book called, "The V-Spot: Healing Your Vulnerable Spot from Emotional Abuse." According to Lachkar, an emotional injury can occur early in life. Unless this injury is understood and healed, the opportunity for injury shows up again, particularly in love relationships as adults.
'My King' alludes to a loss of a proactive, and protective mother figure or internalized healthy female role model. There is hope for Tony, but the internal work needs to be done, and even then, making better choices requires discipline, and can be very challenging. In the final scene you are left to wonder. Is Tony able to keep a safe distance and love Georgio dispassionately as a co-parent?
I saw a kind of deaf mute quality overtake her at their last encounter which leads me to believe she is either tuning him out, or they are primed for another dangerous liaison. Some co-parents never stop sleeping with each other. Georgio will never call it quits with Tony. Georgio toys with Tony because he can. She must take the lead, and not be available to his advances, for them to truly separate.
Tony's prognosis is guarded. Unless some holding intervention ensues, she may even turn up pregnant by him again. I imagine a sequel, curious how these two handle their son, as he navigates the individuation and separation stages of adolescence, as he becomes a sexual being.
Disclaimer Alert: Watching movies is no substitute for therapy, though great films can reveal insights about life. If you or someone you know is suicidal, do not hesitate to reach out to a professional or trusted family member or friend to get needed help.
___________________
If you -- or someone you know -- need help, please call 1-800-273-8255 for the National Suicide Prevention Lifeline. If you are outside of the U.S., please visit the International Association for Suicide Prevention for a database of international resources.
Calling all HuffPost superfans!
Sign up for membership to become a founding member and help shape HuffPost's next chapter