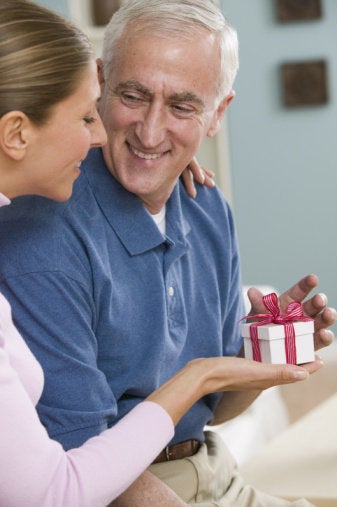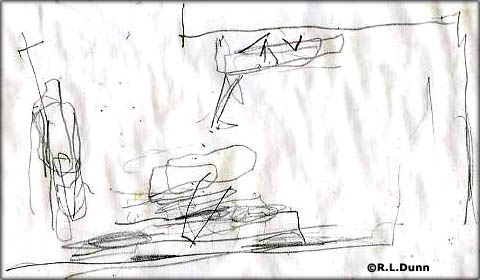 My father was an architect, but he was also an artist, an "art lifer" as I prefer to call him. This post was inspired by a profound encounter I had with a piece of my father's art while I was home helping my mother after his funeral.
My father was an avid photographer and his office was full of boxes stuffed with grainy black and white images from my youth in the early '60's, including the one shown here. I have changed little since this picture was taken, as far as my essence goes. I know the field I'm standing in, and I can feel the joy of creating forts in the tall grasses so my dog and I could sit uninterrupted watching bugs. The untidy under shirt and baggy pants -- not too unlike the outfit you'll find me in now some 50 plus years later. The little roll of baby fat around my middle that disappeared in my younger beauty days has returned.
I painted then. I still do. I am not a 'dabbler', I too am an "art lifer". My imagination is my biggest asset not only because it allows me to share feelings and stories through art with the outside world, but it allows me to fly solo into an internal exploration of jewels. The financial ups and downs of being a full time artist are constant, but like nature there is a season for the woes and joys. Art making for me is an electric cord from the grounded earth to my hands, and the art is like the music that goes back out to the wind and is carried to wherever it needs to land. Without the art, I don't think I'd stay tethered too long to any one spot on the ground. My farm and my land keep me grounded too, but my ability to share on an artistic level is something similar to breathing or eating -- I must do it to survive, and it is second nature to me. No one can take that from me.
My father painted and sketched and was an excellent draftsman. He was an architect with a long, consistent career, designing many of the buildings at Mayo Clinic, Notre Dame and later in Europe. His and my art were very different. He understood perspectives and could draw a room to scale in seconds, where as my work was always raw, and proper perspectives didn't matter to their essence.
When I went to help clean out his belongings, my mother casually showed me a small drawing he had done just two days before his death. He was unable to speak much then, and hospice had brought in a hospital bed for him. My mother, who had lived with this person for 53 years and knew him well, gave him a pad of paper to show her how they should situate the hospital bed in the living room. When I saw the little drawing he had done, the lines visibly shaky, the way he tried to correct the perspectives, my heart smashed in pieces out of pride and love, not sadness. The abstractness of the tiny drawing was beautiful. I felt like I had stumbled on to a hidden Picasso, and quietly asked my mother if I could have it.
That sketch moved me so much because it was the culmination of a life. For even in his final days, as he struggled to explain on paper where his deathbed should be placed, drawing was his means to communicate.
I think it is his most humble creation, and his most beautiful.
Katherine Dunn is an artist, writer, and shepherdess at Apifera Farm where she lives with her landscaper husband. Her new book, Creative Illustration Workshop [Quarry Books], is now available. She also muses about farm life, old goats, donkeys, feral cats, weeds, pie, chicken underpants and puppets on her regular blog Apifera Farm: where art and animals collide

Calling all HuffPost superfans!
Sign up for membership to become a founding member and help shape HuffPost's next chapter