French photographer Frédéric Nauczyciel traveled to Baltimore in 2011 with the intention of using a photography grant to develop a project focusing on the character Omar from the cult television show "The Wire."
What he didn't expect was to uncover the city's underground voguing scene and have his project go in an entirely different direction.
From there Nauczyciel began developing what is now "The Fire Flies," a photography series documenting the individuals engaged in the voguing scene in Baltimore. The Huffington Post chatted with the Nauczyciel last week in order to better understand his experiences while creating this project and to learn what he was trying to accomplish with the series.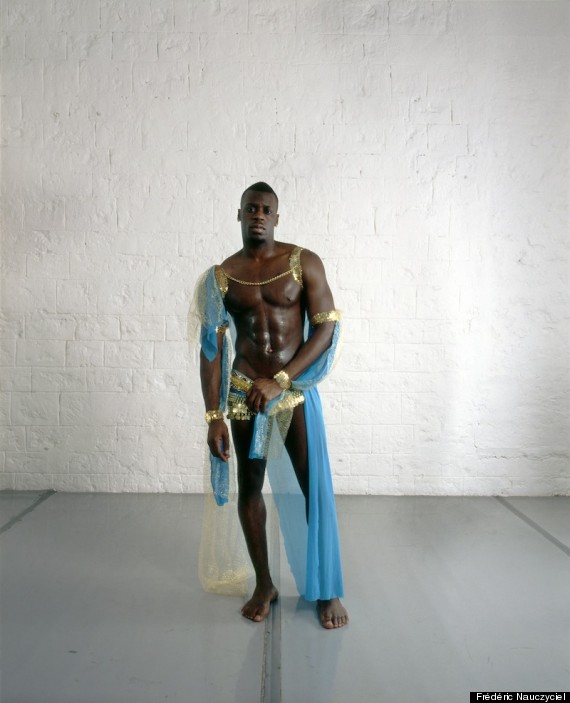 The Huffington Post: Why did you decide to embark on this project? Could you give us some background? I was granted by the likes of Institut Français, French Ministry of Foreign Affairs, with a Program Hors les Murs Fellowship (formerly called Villa Medici), a research grant for a French artist in a foreign country. I wanted to go to the United States for many reasons. First because France, when I was a child, was all about soul music, malls and America. Because, also, my mentor was an American post-modern choreographer, Andy Degroat -- who settled in France in the mid '80s. And because I had to acknowledge the fact that American thinkers had taken over French philosophers considering gender and race. And I had the intuition that a city like Baltimore would be a metaphor of Paris' urban reality.
I formerly planned to stay two months in Baltimore, in order to understand Omar's character from "The Wire," his ability to define his own urban geography, be it physical, mental, personal, symbolic, political. I was very eager to understand Omar's character for it gives an alternative and a possible posture lying in between the down low and the diktat of visibility. Omar teaches us how to be a urbanite in the 21st century. He is a post-gender and a post-colonial man: a man beyond gender and racial considerations. I met Baltimore voguers, instead, and stayed five months and started coming back and forth for the last three years.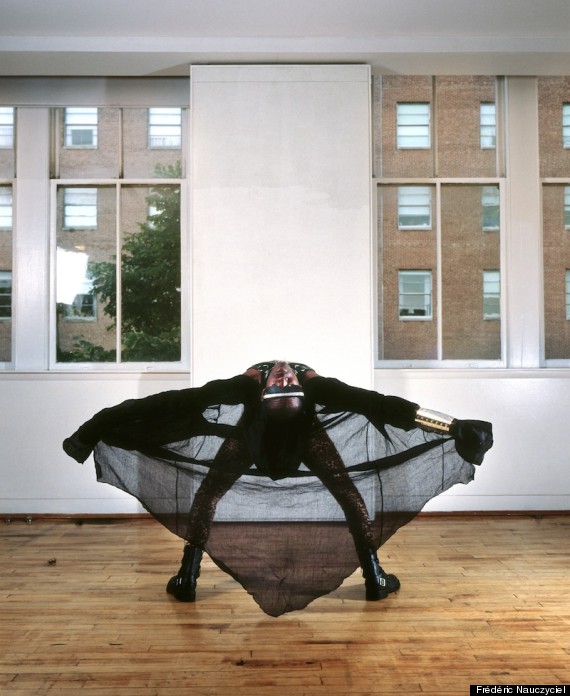 How did you see voguing culture in Baltimore different from what you've seen in New York? I can't say that I saw a lot of New York's voguing scene. I was introduced to the reality and the realness of voguing through my friends of Baltimore. There is something real in the ballroom scene of Baltimore where one can't escape the city, can't take the subway and go to Central Park, Time Square or an Alexander McQueen exhibition at the MET. Voguing is a 24/7 way of living there. An artist who depicted the New York Ballroom scene from the '80s, Chantal Regnault, was very moved by my movie for it reminded her of this era. Nevertheless, I think it is a good thing that in New York voguing morphs to a more arty scene, it tells a lot about how the mainstream society evolves. It's not the case in France presently. Plus, voguing can't be totally mainstreamed, it is too strong. A more underground scene in New York continues to spread, in further neighborhoods -- in community centers, for instance.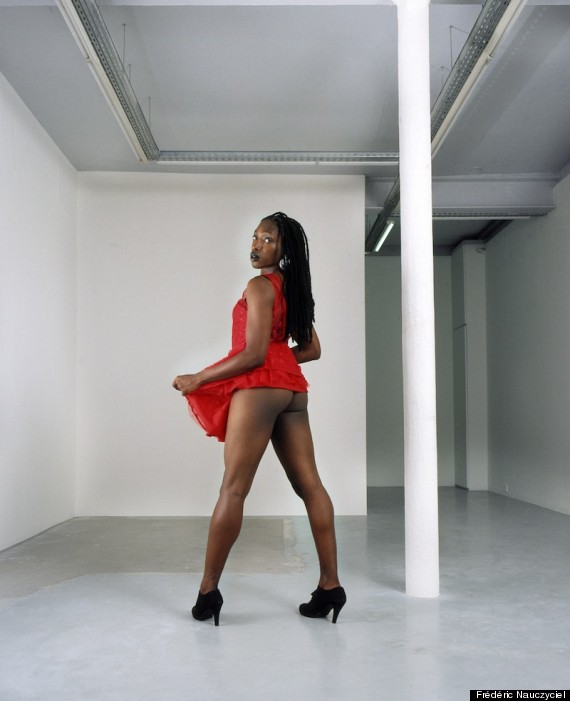 Who are the individuals featured in these photos? They are fireflies. The faint and almost secret, hidden, glowing light that one needs to seek for. A poetical metaphor of the flamboyance of their fast and furious performance when they battle. They burn fast. They change the city they live in by their secret existence. It is very paradoxical. A grey area of understanding that makes the world real.
The first shooting I did was aiming to deconstruct the vogue poses to go back to the origins, the covers of Vogue magazine. These photographs are studies, for the shootings we would soon stage outdoors, in their backyard or neighborhoods. Baltimore row houses are very particular of the city. I wanted to show their reality which makes voguing still relevant in 2010. Voguing is vivid, contemporary; it morphs from influences, hybridizes itself, brings new behaviors in a contemporary urban culture. It is flamboyant, savant, baroque. I convinced them to show their flamboyance and fierceness in the middle of the city that made them who they are. I wanted to gather all those layers in photographs that would look like academic portraits.
They are voguers from Baltimore. Some of them I still work with very closely, like Dale Blackheart who is going to perform with me at Julie Meneret gallery in New York for "Danse: A French American Festival of Performances and Ideas."
REAL LIFE. REAL NEWS. REAL VOICES.
Help us tell more of the stories that matter from voices that too often remain unheard.