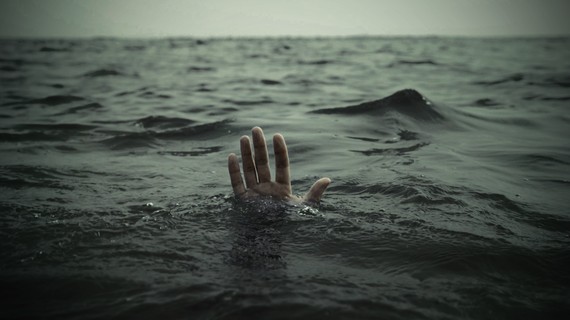 We all experience moments of crisis. When we are vulnerable, it's easy to slip into helplessness. We begin to doubt and drown in despair. For some, social circles help us through. For others, it's not immediately apparent.
In desperate times, verbally articulating our feelings can difficult. Our voice can expose our innermost thoughts to prying ears. On the other hand, texting has become an extension of our thoughts and evolved to help us through our darkest hour.
They say it's what you make, I say it's up to fate.
It's woven in my soul, I need to let you go.
Your eyes, they shine so bright, I want to save their light.
I can't escape this now unless you show me how...


-- Imagine Dragons "Demons"
Since it's inception in 2013, Crisis Text Line has exchanged nearly 18 million text messages with people in crisis. The nonprofit leverages the privacy of text messaging, which has helped those struggling with addiction, suicidal thoughts, eating disorders, sexual abuse, and other crises.
Crisis Text Line conducts its conversations exclusively by text messages, enabling people in crisis situations to text a phone number (741741) and immediately connect with a counselor who is trained to help. The nonprofit exchanges over 1.5 million messages per month and leverages Twilio Programmable SMS to power these conversations. The partnership was announced earlier this week at SIGNAL, the developer conference for communications in San Francisco.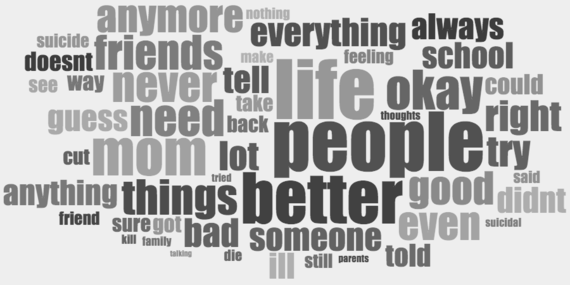 Twilio.org was launched in the same year as Crisis Text Line to equip nonprofits with communications to advance their missions, and currently partners with over 700 nonprofits. In 2015, Twilio committed 1% of the company's equity to fund Twilio.org over the next decade.
"At Twilio.org, we believe communication empowers people," said Erin Reilly, Executive Director of Twilio.org. "Crisis Text Line is creating conversations that give people hope, and I'm pleased that Twilio can help extend its reach and provide reliability when it matters most."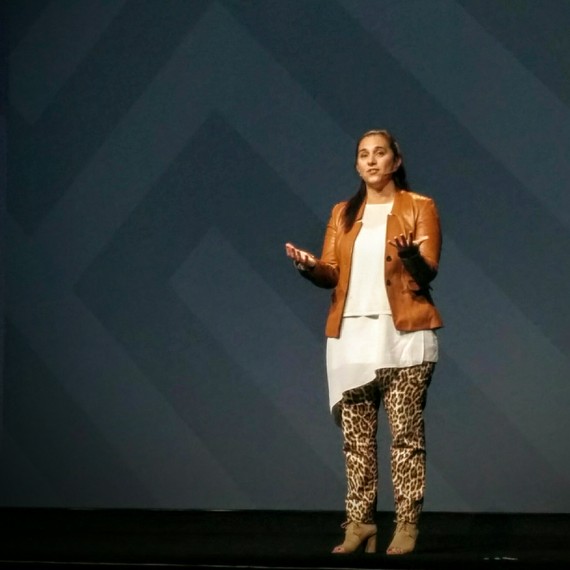 "There is a sense of urgency that comes with every crisis," said Nancy Lublin, CEO, and Founder of Crisis Text Line. "When time is limited and emotions are high, text messaging provides those in crisis a safe and private medium to reach out for help. With Twilio, we can easily extend our services, grow our platform and continue to provide hope to even more people."
According to Lublin, 30% of conversations relate to depression and suicide. While 18% is on anxiety. Furthermore, nearly 3 of 4 users are between the ages of 18 and 25. For many bullies, texting is a weapon to harm. Now it has become a tool to heal.
Their data website, Crisistrends.org, is the nation's largest catalog of crisis data. This anonymized dataset has been made available for thought leaders and policy makers to understand the crises Americans face and can work together to prevent future crises from happening.
I was also fortunate to meet Ellen Kaster, a counselor at Crisis Text Line. She shared how the death of a cousin and the inspiration of a friend motivated her to help others through a crisis. Although counselors may not have the same life experiences as the individual in crisis, Ellen identifies that pain is pain. The objectives are to empower individuals to come up with personalized solutions and to turn hot moments into cold moments.
If you are experiencing a crisis, you're not alone.
Text START to 741-741 and connect with a counselor. It's free to use and available 24 hours a day, 7 days a week.
Calling all HuffPost superfans!
Sign up for membership to become a founding member and help shape HuffPost's next chapter