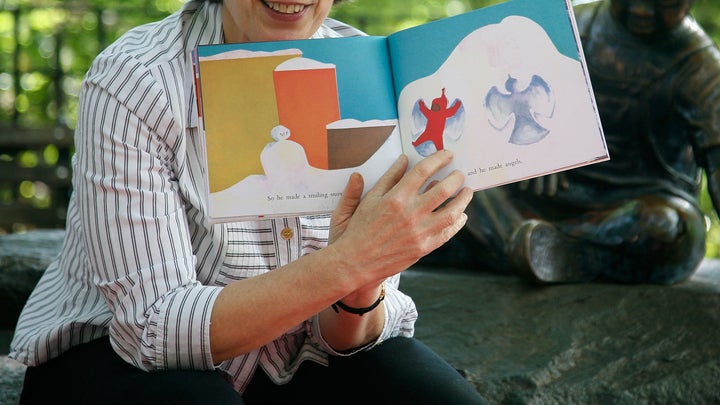 Ezra Jack Keats' seminal children's book The Snowy Day is set to be honored with its own official US Postal Service stamp series.
The simply illustrated book, published in 1962, tells the story of a young boy named Peter who enjoys a day playing in the snow. It was the first American children's picture book to feature a black protagonist.
The New York Times reports that four stamps featuring illustrations from the book will be issued on October 4.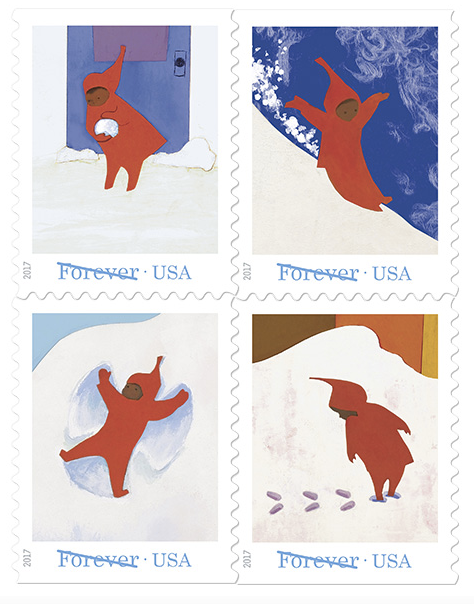 The US Postal Service issued a statement on its website saying that each of the four stamps in the series. designed by art director Antonio Alcalá, will showcase a different illustration of Peter exploring his neighborhood "while wearing his iconic red snowsuit."
"The images include," according to the Postal Service, "Peter forming a snowball, Peter sliding down a mountain of snow, Peter making a snow angel, and Peter leaving footprints in the snow."
Former US Postal Service stamp series have featured other famous black icons including Maya Angelou and Dorothy Height.
Popular in the Community