The first coworking studio in the United States designed for architects, engineers, contractors and the design community is coming to the Central SoMa neighborhood of San Francisco. "We call it the Good Design Coworking Studio" says Bill Worthen, FAIA, LEED Fellow, founding principal of Urban Fabrick, Inc., and creator of the Good Design Studio concept "because we know the role of the design professional is quickly evolving. We need a space where small firms have access to the most current information on quickly changing building code, new design and construction requirements, new technology, materials and design tools in a space where clients, contractors, architects, engineers, designers and consultants can collaborate on a daily basis. Green building code like CALGreen, the New York State Energy Code and International Green Building Code are challenging our notion of what is 'good design' and many independent designers and small to mid-size design firms simply lack the time and resources to keep up. "In may ways, Good Design is a re-interpretation of the Renaissance design guild in a modern, urban coworking studio" adds Mr. Worthen.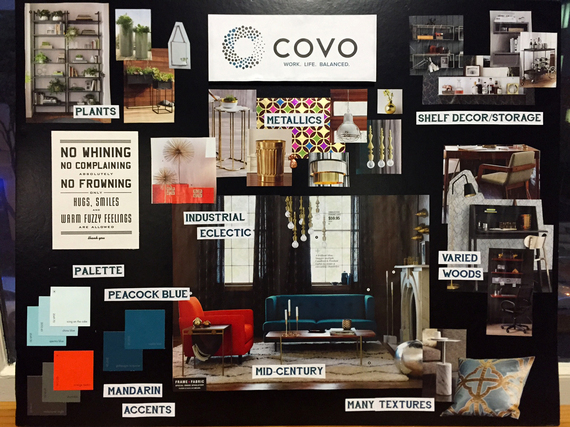 WHAT IS GOOD DESIGN?
Good Design is the first coworking space in the country to focus on the needs of designers as a core value. Good Design is a "Big Tent" for the design and construction community. Anyone with a stake in the design, architect, engineer contactor (AEC), real estate or manufacturing community is welcome to join. "When you realize that 60%-80% of architects and designers work at firms that are 10 people or less, what we are creating at Good Design really starts to make sense. We have received a great deal of interest and our phone keeps ringing," says Kyle Pickett, Managing Principal of Urban Fabrick, Inc., "a diversity of design, construction and consulting firms from around the Bay Area are looking for affordable coworking office space, or a desk or two for touch down space in the heart of San Francisco's rapidly changing mid-market and Central SoMa neighborhood. We are thrilled this will be Urban Fabrick's new home too."

PERFORMANCE AND BEAUTY
Good Design will demonstrate that performance and beauty are not mutually exclusive in the built environment. Good Design will offer 3D printing, large format plotting, a materials library, and offer on-site tools and training related to building information modeling (BIM), early energy modeling, whole building Life Cycle Assessment (LCA) and 3rd party rating systems like WELL, LEED, Passive House, GreenPoint Rated and the Living Building Challenge. We will offer a diversity of spaces from hourly coworking desks and monthly memberships to private, 1-4 person offices. Small firms will finally have a space where we can work in a studio environment and have access to tools and resources that are otherwise too costly to buy or just too difficult and time consuming to take the time to learn.
MORE THAN JUST COWORKING
"What sets Good Design powered by Covo apart from all other coworking companies", says Rebecca Brian Pan, CEO of Covo, "is that our ground floor will be open to the public with a café operated by Matt Sammelhack, owner of top SF restaurants that include AQ, Bon Marché, and Mélange Market. Covo will feature coffee and tea from Oakland's own Highwire and will display artwork from local artists. Good Design members, their clients and general public will have access to food, coffee, tea, wine, and beer and a large gallery space for events and trainings seven days a week." And behind the café, an hourly coworking area will be available to all. Anyone can enter Covo and use our space for as much or little time as they want, just by swiping a credit card. Stop by Good Design powered by Covo at 981 Mission Street to meet with a client, attend a lecture, host an event, plot your permit set or print your 3D model, and have a coffee while you wait.
GOOD DESIGN IS HERE TO HELP THE DESIGN COMMUNITY EVOLVE
Good Design powered by Covo will be a fun and well designed place place to work and collaborate. Cee Architects is the lead architect, and is also a founding member of Good Design, moving their offices into 981 Mission on day one. We are focusing on a warm, industrial-modern style and an open, well-lit space that walks its own talk on sustainability, performance and beauty. "When you call something 'Good Design' says Jane Cee, AIA, "it will certainly have to pass the design sniff test, not just in terms of performance but will need to encourage collaboration as well as allow individual businesses to thrive." There will also be ongoing lectures and training focused on what the design community and our clients need to know about performance, beauty, value, resiliency, durability, net zero energy, water reuse, living walls and roofs, wellness, comfort and universal design; all design concepts that many of our clients are asking for and high performance building codes are requiring architects, designers and contractors at every scale of practice to know more about.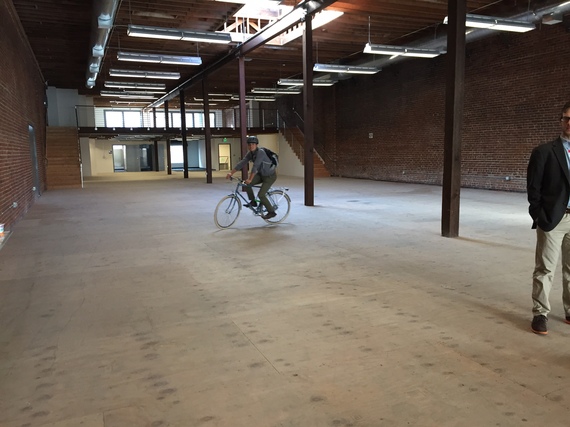 BE PART OF GOOD DESIGN
Be ready for the changes ahead in design and practice, and work in a collaborative, fun and well designed space every day. They are on track to open in June 2016 and are accepting pre-sale reservations for desks and private offices for1-4 people now. Individuals and firms looking to join Good Design powered by Covo are invited to reach out to set up a tour and be founding members of Good Design. Founding member sign-up starts on December 7, 2015. Please email membership@hellocovo.com and include your name, email, phone number, and your requirement (number of users and if you are looking for open seating, dedicated desks, private office, or a combination).
For more information about Good Design powered by Covo Contact:
Rebecca Brain Pan Rebecca@hellocovo.com 415.997.8996
Bill Worthen Bill@urbanfabrick.com 415.699.2455
ABOUT THE TWO FOUNDING COMPANIES
Covo Someone asks us what Covo means almost every day. The truth is, it means nothing but stands for a lot. The Co represents coffee, coworking, community, and collaboration. The Vo stands for evolution, revolution, and vocation. The two sides join as Covo, the centralizing force in your day. The physical space you go to work, play, commune, focus, imbibe, and enjoy. At it's heart, Covo is a gorgeous coworking space with private nooks, desks, and offices, bustling collaboration spaces that foster interaction, and beautifully appointed meeting rooms of all sizes. We've wrapped this workspace with a full-service coffee shop, café, and taproom. The coffee shop features our favorite caffeine sources brought to us by Oakland's own Highwire. Your on-site café saves time and lets you stay on-task with fresh, locally sourced fare and your favorite rotating pop ups. Perhaps most important (to us at least!) your very own taproom offers deliciously curated beers, fine wines, and ciders. HELLOCOVO.COM
Urban Fabrick, Inc. was founded to better connect policy and practice with design. We are committed to assisting our clients and communities where we live, work and play build better buildings and more livable, walkable urban neighborhoods. Our services help to bridge many of the communication and professional knowledge gaps that typically exist between design professionals, specialty consultants and contractors during traditional design-bid-build or design-build construction processes. The founders of Urban Fabrick, Inc. are the creators of the Good Design Coworking Studio Concept. URBANFABRICK.COM
Calling all HuffPost superfans!
Sign up for membership to become a founding member and help shape HuffPost's next chapter