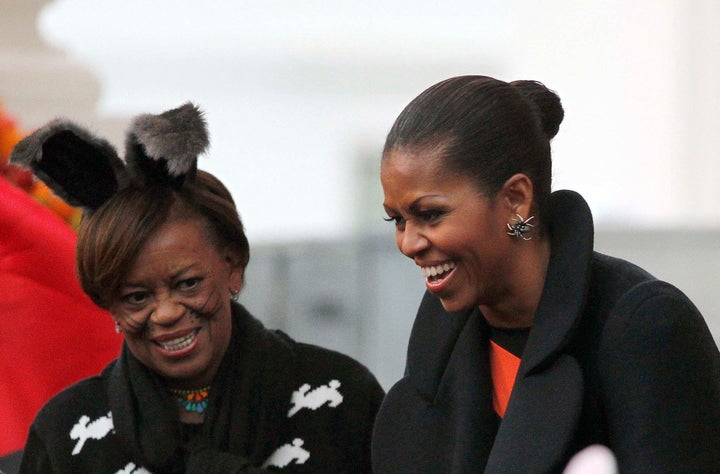 The First Family got into the Halloween spirit this weekend while hosting the annual White House Trick-Or-Treat event for children from military families and local students.
The FLOTUS, President and First Grandmother (Michelle's mother Marian Robinson) handed out bags of cookies, "White House M&M's" and of course trail mix (the fight against childhood obesity carries on).
Although the President kept it simple in a pair of grey trousers, black shirt and black jacket--the ladies stepped it up in their own stylish ways.
And leave it to grandma to really turn up the Halloween magic. Robinson turned herself into an adorable bunny rabbit with furry ears and a black sweater dotted with white rabbits to complete the look.
Sadly, Sasha and Malia were missing in action. But we hope to get a glimpse of their costume picks before heading out this evening.
Here's a look at the Halloween celebration!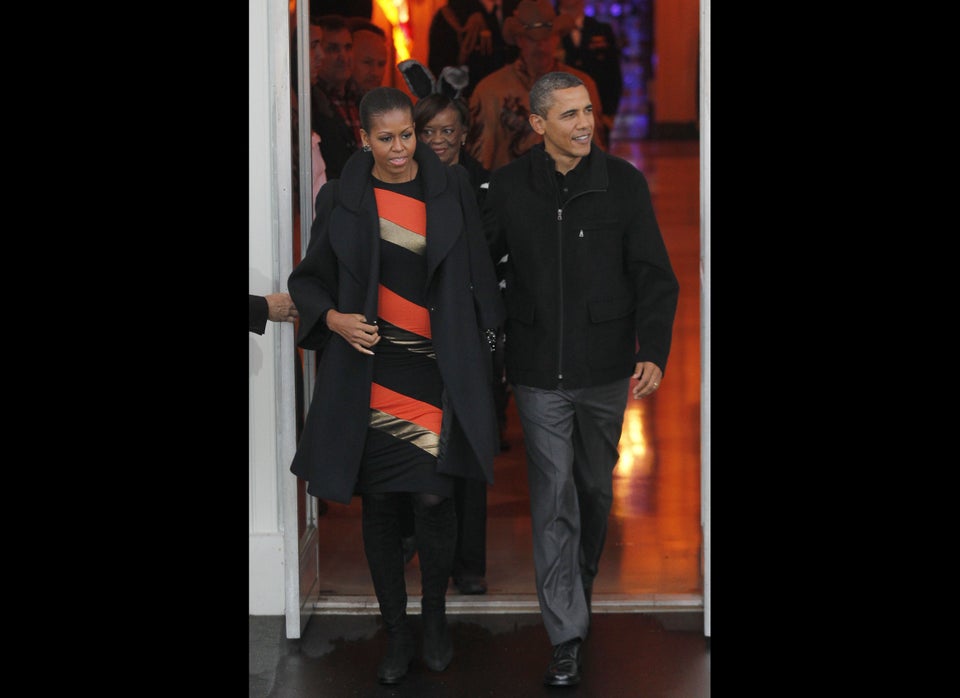 FLOTUS on Halloween(CLONED)
Popular in the Community