Interview with Kay Koplovitz, one of the original demolition team of the glass ceiling, who has paved the pathway for other women to succeed in business for decades.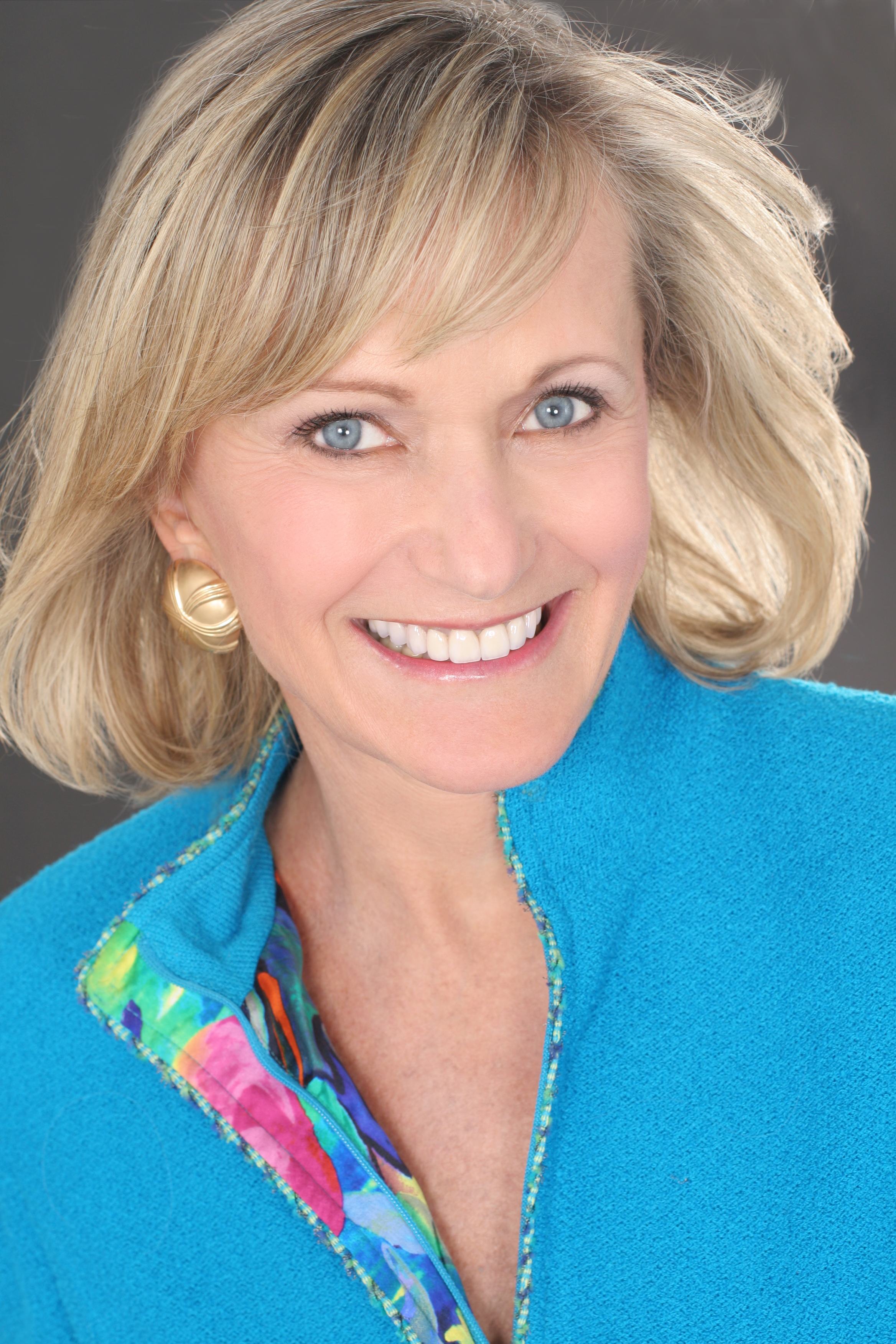 On May 29, 2013, I seized the opportunity to meet with one of the most valuable trailblazer women in the United States -- Kay Koplovitz. Kay was the first female CEO of any television network, back in the late 1970s, when she convinced cable operators that there was a market to charge for sports programming. The deal was sealed when Kay brought the iconic Thrilla in Manila championship boxing fight, between Muhammad Ali and Joe Frazier, into living rooms around the world via satellite. From this wildly popular event, an entire industry was birthed, along with the millions of cable channels that we now enjoy.
Sounds pretty easy, when you're just reading the success story. However, during the interview, Kay reveals the secret behind the success, including how she strategically positioned herself to be a network CEO, at a time when women were only getting offers to become the secretary. Today, through Springboard Enterprises, she is training other women to navigate the (largely) men's world of venture capital funding, so that other Bold Women and Big Ideas have a shot at success, too.
Natalie Pace: How exciting is it that for the first time in U.S. history, women under 30 are earning more than men?
Kay Koplovitz: We have to thank Title IX, honestly. It has been a government requirement that women get access to equal education and look what we're doing with it! When you have 57 percent of the undergraduate degrees going to women, 60 percent of the graduate degrees going to women and Ph.D's over 50 percent -- this is a trend that shows a gap between women's preparedness and men's preparedness for the marketplace. Now we're going to have to start the organizations for men, to help them out.
When you first launched USA Networks, it was a time when there really weren't very many women leading companies, unless they inherited them. We had a few great examples throughout history, like Queen Elizabeth I, but you weren't surrounded by any "stiletto" peer network and you didn't inherit any company to run. You were just a bold woman, with a big idea. How did you command the respect to start your own television network? Where did you start?
You really have to put one foot in front of the other and start on your journey. You have to be comfortable that you don't know exactly how you are going to get to the results that you want to see. There is going to be experimentation along the way. And you have to be comfortable that you can think your way through and actually execute your way through to the desired outcome. I expected to be successful. I wanted to be successful. When you are growing up and you have one success after another as a kid, you start to think of yourself as successful.
So, self-confidence is a key factor, a good springboard (so to speak). How did you forge the business relationships that were necessary to launch such an ambitious project as USA Networks? How did you inspire others to have confidence in your ability to launch and run the business?
People think that it was an overnight success, but I wrote a master's thesis about satellites changing the communications process in 1968, and it wasn't until 1975 that I could execute it because we weren't able to use satellites. I spent seven years in different industries learning how to put the pieces together. The satellite business, the cable business, the television business. I had to find out the elements that were going to be needed to launch a television network for cable because the broadcasters would not even dream of having a women run the NBC Network in those days. That was just a nonstarter. They thought maybe you could be a secretary, which was not my ambition. There was ABC, NBC and CBS. I wasn't running any of those, so what were my choices? Start my own!
It seems that you became the person who was the expert, who was most qualified.
Human capital had a lot to do with it. I knew the people in the cable industry, who needed the program networks. I was filling a need. When the time came, I was ready to execute.
How did you come up with the brilliant idea to launch your network with sports events?
Success has lots of fathers. In the beginning, cable wasn't perceived by anyone to be a successful business model. Nobody wanted to pay for television. They just had an antenna that was bringing them the broadcast signal and they thought, "Well we have three television networks. Why do we need any more? We're not going to pay for television! Nobody pays for television!" First of all you have to go against that. Then, I focused on sports. Basically, the cable system managers were all men and they loved sports so that was not a hard sell for them. The customer realized, "Oh I can get all of these fabulous sports events and I don't have to wait for The Wide World of Sports on Saturday and Sunday afternoon! I can get them everyday! Isn't this cool! Okay, I'll pay for that."
So there you were with The Thrilla from Manila -- an event that a lot of guys around the world wanted to see. And you're the one who is going to make it happen! Was there any bump along the way, where someone tried to say, "Thank you very much for the idea, I can take things from here?"
These businesses were not perceived to be lucrative or big businesses at the time. In fact, when Ted Turner launched CNN in 1980, three years later, he was ridiculed by the broadcast networks as this Mouth from the South who was going to be in the news business. It wasn't until the business became profitable that yes, there were certain people who would have liked to have my job and there were certain times when I knew people were angling to get it. But I was not an easy person to displace at the time. I really had established myself in the industry, and I don't think people doubted one bit that I was going to create a very successful business.
You've now, through Springboard Enterprises, provided a pathway to success for many other female entrepreneurs with disruptive ideas. Zipcar. iRobot.
Springboard was started back in 2000 because when I looked at the hundreds of billions of venture capital dollars, with only 1.7 percent going to women, I said, "Someone has got to change this dynamic because why aren't women getting access to this capital?" Women have always been on budgets of capital starvation, but I said, "Enough is enough. Let's find out if there are women in high-growth businesses, like technology and life sciences, which were the industries that were getting the venture capital." Well, we found them. And we helped them understand what venture capitalists needed and how to speak to them and to present the companies to them. This is all very important. Women are very open to learning new things. Springboard teaches how the game is played. You can't win a tennis match if you don't know how to score the game. And then we had to get a seat at the table in order to pitch the businesses. And that's what we've been doing for 13 years.
VCs pride themselves on their success rate. How successful has Springboard Enterprises been?
517 companies later, 83 percent raised capital. 80 percent are in business today. Almost a third of them have had positive liquidity events for their investors. Tens of thousands of jobs have been created. 10 IPOs, and we're not stopping here. We're going on.
That's quite an extraordinary VC record, isn't it?
I defy anyone to match it! And they're all women. Women can do this. Women know how to scale businesses. We are not intimidated by the need to scale or the desire to scale to be competitive. Most of our companies are in technology or media, digital media, marketing, mobile, diagnostic devices, biotech, tech and clean tech, and we're competing very well in those categories. We're just growing our community and it is just part of the human capital story. We can connect the right people. We've got experts in every field now.
What type of business success needs to be attained before Springboard can be helpful? The first level for any entrepreneur is to launch on their own means, perhaps with the Friends and Family funding level. When is the right moment to think of raising venture capital?
Our platform is raising Series A or Series B. That means that they have operating companies, and that they have proof of concept. They have customers or beta pilots that have been in the marketplace. Many of them have revenue. Not all. On the life sciences side it is a little different because of all of the testing required by the FDA for biotech. They are operating businesses. They are not startups. They are not business plans. They've all reached some kind of success, and they have a team. Their team may only be a couple of people, but they have identified other team members that they want to bring on with their Series A. We like to see a very strong advisory board. But the entrepreneur is the most important ingredient. We invest and train entrepreneurs whom we believe in.
Kay Koplovitz is the Founder of USA Network, the Sci-Fi Channel and USA Networks International and created the business model for cable networks by introducing two revenue stream concepts - licensing and advertising. She was chairperson & CEO until the company was sold for $4.5 Billion in 1998. She is currently chairman of Koplovitz & Company and Springboard Enterprises. Ms. Koplovitz served as chairman of the board of Fifth & Pacific (formerly Liz Claiborne Inc.) from January 2007 until May, 2013. She is also a board member of CA Technology and ION Media, and a former board member of Oracle, Nabisco, Instinet and General Re.
Venture-catalyst Springboard Enterprises is the premier platform where influencers, investors and innovators meet to help women build 'big businesses starting small'. Springboard sources, coaches, showcases and supports women-led growth companies seeking equity capital for product development and expansion.
Over 500 women-led companies have participated in Springboard's accelerator programs; raising nearly $6 billion, creating tens of thousands of new jobs, and generating billions of dollars in annual revenues. More than 80% of Springboard companies are still in business as independent or merged entities, including 10 IPOs and many are the technology engines of publicly traded companies.

Related
Popular in the Community