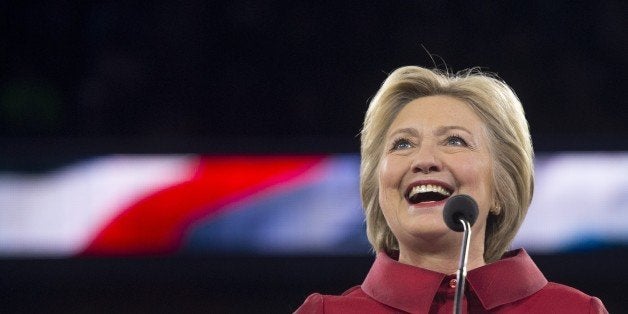 I became a better version of a mother only when all support was taken away from me. That was the support of a husband, mother, aunts or other outside help that otherwise would have made my life a lot easier (like it used to be), so that I could simply go to work or sometimes enjoy an evening out.

This might sound like a cry for help, but it's not anything of a kind. This was my lot in life, and no one was to blame. I guess you can say this was my cross. However, in hindsight, it was in my children's and my own experience that I learned to do things differently than most other single and married working mothers. This was the case because my mother had deeply ingrained in me my sense of responsibility. And it was completely different than what the world was telling me I should be doing. I'm forever grateful to my mother that I did things her way. And now, as a grandmother, I have few regrets. That's a huge reward that no one, single or parent, should take lightly. It brings health, success, and true happiness, letting us arrive at our destination with our soul still intact. The prize is reliving the grace of those challenging years that are now behind us.

I sometimes go to another place in my mind when crises beyond my control are stirring today. Besides prayer and meditation, I reminisce about the blessings that might have been grievances if I hadn't appreciated the joy of having my children and family so near and making sacrifices for them. I've been fortunate to have lived alongside their growing years. Caring for their well-being and bringing joy to their lives brought me out of my own self-centeredness. This was all due to my mother's constant lecturing me over my first priority of being a mother above everything else. She taught me that nothing is as important as taking care of ALL the other people in my life.
In my situation, it was harder for me to be a fully present parent then it was to be fully present with my career. Putting family first was not accepted, since society made that known that I was nothing without a profession. It was my dear mother who set me straight; she told me I already had enough to deal with in my particular situation, and that saved me and my family. She was my first lady of wisdom that came from the heart.

I'm not saying we can't have both a career and children, because we can. But some of us have different ways and help getting there. I know for sure that the rewards are the same for all of us when we are holding our children's hands along the way. This is a most important consideration for all of our situations, which differ in every family. If you're not fortunate to have a husband, mother, or family helping out, you'll have to do things differently than others. This was my cross, and we must remember that other people have their crosses to deal with, too.

Among some of my beautiful role models is Hillary Clinton. Many years ago, I found her wonderful book It Takes a Village most comforting. Her genuine spirit of perseverance and endurance, and her experience over many challenges mentored me as my own mother would have done. This continues to comfort my soul and remind me to keep family a priority long after my mother passed. I believe all of us will reach high places in our lives while mothering the whole world as our role models have shown us with such grace.

I also relate deeply to Jacqueline Kennedy's perseverance and endurance with this wonderful, powerful quote that reminds me of my dear mother's wisdom: "If you bungle raising your children, I don't think whatever else you do matters very much."

With another election coming, I realize how much more America is the land of opportunity for women today. We have support these days to become anything we set our hearts on. We can be teachers, doctors, lawyers, actors, mothers, or authors, and even the President of The United States and still remain devoted to our most significant role of mothering. There are many responsible and wise choices we all have to make. It's just a matter of what we are willing to let go of, and what we are willing to hold onto that will open or close our hearts to what is in all of our best interests.
I find it is the same truth for everyone who is reaching for the top: knowing those under our care are the only ones who will bring us to the greatest heights successfully with our souls intact. God bless First Mothers and First Ladies who continue to remind us how it can be done peacefully and with hope. This particular insight alone brings me much comfort, knowing that a mother's heart is closer to reaching the White House as president. This fact might very well be our American resurrection.
About Catherine Nagle: Catherine grew up in Philadelphia with 16 brothers and sisters, reared by loving, old school Italian parents. Catherine's artist father's works graced churches and public buildings; her mother was a full-time homemaker. A professional hairdresser, Catherine worked in various salons while studying the Bible and pursuing spiritual growth through courses, seminars, lectures, works of Marianne Williamson, and conferences, including the National Theology of the Body Congress. She is also an Ambassador of the Society of Emotional Intelligence. The mother of two children and now a grandmother, Catherine lives in Pennsylvania with her husband and son. She is the Author of Imprinted Wisdom.