Zelda Sayre Fitzgerald has become a poster child for the women history overlooked.
Two film projects in the works highlight the so-called "first flapper" as a gifted writer and creative in her own right ― that is, not just as the wife of 20th-century literary icon F. Scott Fitzgerald. Scarlett Johansson will appear in one, called "The Beautiful and the Damned," which will reportedly dive headfirst into long-told rumors that the author claimed many of his wife's ideas as his own. And Jennifer Lawrence is set to star in Ron Howard's film "Zelda" which, per The Hollywood Reporter, asks the question: Can love exist between creative equals?
Amazon's original series, "Z: The Beginning of Everything," beat them both to the screen. Christina Ricci takes on the starring role, opposite David Hoflin ("American Crime") as F. Scott, in the series adaption of Therese Anne Fowler's novel Z: A Novel of Zelda Fitzgerald.
Released by the streaming service last week, the 10-episode series covers only the earliest years of the Fitzgeralds' relationship, kicking off with a teenage Zelda Sayre, the Montgomery-bred daughter of Alabama Supreme Court Justice Anthony Sayre, sneaking out to dance with soldiers en route to fight in WWI. Soon, she meets one who claims he's on track to become a famous author and finds in him a kindred rebel spirit with a similar appetite for hard liquor. Her father, of course, disapproves.
And while Lawrence and Howard will evidently ponder the two Jazz Age celebrities' comparative artistic worth, "Z" has already made up its mind.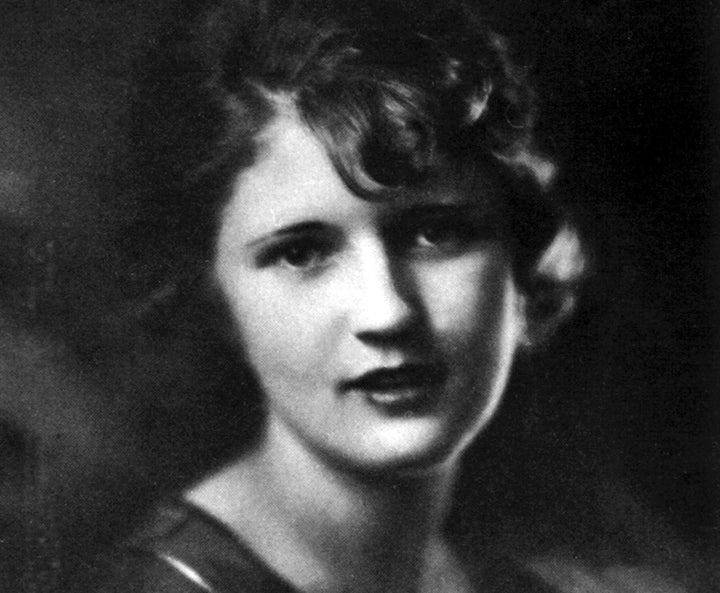 Presenting F. Scott as a petulant alcoholic poisoned by entitlement, the series allows plenty of sympathy for Zelda, the sharp-witted Southern belle who is far too often charged with managing her husband's mood and validating his talent as a Great American Novelist. At first, she doesn't even recognize his manipulation. Upon discovering how much he'd borrowed from her own diaries and writings in This Side of Paradise, she is flattered that he would think so highly of her work. Between bubble baths and sips of champagne direct from the bottle, Zelda juggles her own mission of self-discovery (she simply can't stand New Yorkers' penchant for black) and her husband's irritatingly persistent writer's block.
The couple needs constant income to fuel the posh, partying lifestyle they both enjoy. F. Scott's singular goal, which he instills in Zelda, is his own commercial literary success ― at the expense of any budding career of hers.
Historically, Zelda Fitzgerald is often remembered as a profligate spender with chiefly material concerns ― she wouldn't marry her husband, for example, until he'd achieved some success. (In the series, marriage is simply the carrot Zelda dangles over F. Scott's head to encourage him not to give up on his dream.) Her struggles with mental illness were seen as the cause of much marital strife between the couple and, although they were known to be competitive with one another, she has been relegated to the rank of muse, rather than creator. 
Zelda once jokingly (or perhaps not) reviewed one of F. Scott's works in The New York Tribune by writing, "Mr. Fitzgerald ― I believe that is how he spells his name ― seems to believe that plagiarism begins at home." Well after her 1948 death in a hospital fire, accusations that her star husband had borrowed perhaps too liberally from her writing were revisited, and the couple's creative relationship dissected. It became more apparent than ever how vital Zelda was to her husband's achievements. As Fowler notes, reports of the extent of Zelda's mental illness may have been unfair, as well. The author claims the diagnosis Zelda received ― schizophrenia ― was "often applied to women who suffered depression or exhaustion brought on by impossible circumstances" at the time.
Yet, as a portrait of the writer, socialite, wife, creative and, later, mother, "Z" doesn't seem to trust its audience, working too hard to make us love its leading lady for her status as history's victim instead of as a smart, talented, richly complex human being with, yes, flaws. We might be allowed to adore her in spite of her imperfection, but instead we are hand-held through an often one-dimensional depiction of someone who was, in life, a passionate and ambitious 20th-century woman. 
We'll be looking out to see how other projects lay out the life of Zelda Sayre Fitzgerald.
Calling all HuffPost superfans!
Sign up for membership to become a founding member and help shape HuffPost's next chapter
BEFORE YOU GO
PHOTO GALLERY
2016 Movies Available On Netflix