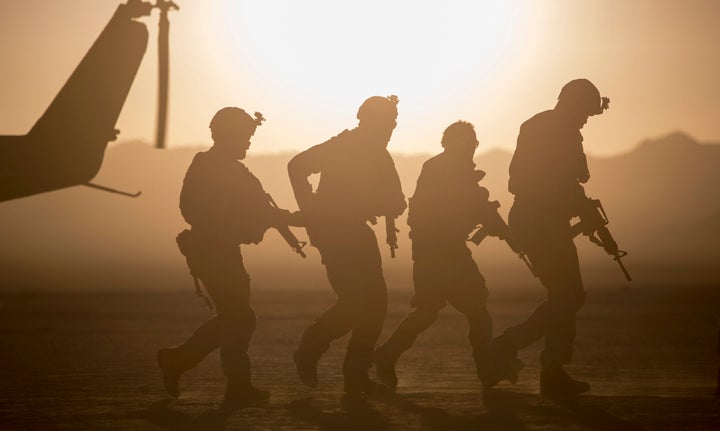 The first openly transgender person has signed up to join the U.S. military since federal courts ruled against President Donald Trump's ban of trans military personnel last year, CNN reported on Monday.
"The Department of Defense confirms that as of Feb. 23, 2018, there is one transgender individual under contract for service in the U.S. military," Pentagon spokesman Maj. David Eastburn told CNN. The recruit has signed a contract but, according to ABC, the recruit won't begin basic training for another few months.
The news comes as Trump is still reportedly debating how the Department of Defense will handle the military service of transgender people.
In July 2017, Trump announced that transgender recruits would no longer be allowed to serve in the military. "Our military must be focused on decisive and overwhelming ... victory and cannot be burdened with the tremendous medical costs and disruption that transgender in the military would entail," Trump tweeted.
Trump issued a memorandum in August detailing his policy change, which was set to take effect by March 23, 2018. The Pentagon was forced to allow openly transgender troops to sign up on Jan. 1 after several federal courts ruled against Trump's ban.
Mattis, who had been instructed to come up with an implementation plan for Trump's decision, presented his recommendations on transgender recruits to Trump last week.
"The Secretary of Defense made his recommendation to the White House this morning," Eastburn told HuffPost on Friday. "The recommendation was a private conversation between the secretary and the White House, and the contents of the conversation will remain private."