In 2014, the first marijuana food truck arrived. And nothing was the same.
Last month (on 4/20, naturally), "ganjapreneur" Garyn Angel debuted his food truck selling marijuana-infused delicacies in Denver. The business isn't fully operational for retail sales just yet, but Angel says it will soon be offering a wide variety of marijuana-infused food in marijuana-legal states.
"In states with medical cannabis, the food truck will be touring dispensaries educating patients about the benefits of cooking with cannabis and cannabis extracts," Angel told The Huffington Post.
"It's important that people learn about the benefits of ingesting cannabis," Angel went on. "Over the last 80 years, society's beliefs about cannabis have been scientifically inaccurate. Many people overmedicate, looking for solutions to their ailments. The food truck allows people to try cannabis. It might help them, and we believe it's healthier than smoking."
Below: the food truck on the day of its Denver debut.


Currently, 21 states and the District of Columbia have legalized marijuana for medical use. Recreational marijuana is legal in both Colorado and Washington state.
Angel's executive chefs, Joey Galleano and Jeremy Cooper, will prepare items for the truck's rotating menu, including Vietnamese-style pork sandwiches, sunbutter-and-jelly sandwiches, barbecue pulled pork, tomato soup and more -- all infused with between 30 and 100 mg of THC, the active ingredient in marijuana that produces the "high" sensation.
Angel is the CEO of MagicalButter.com, a Seattle-based company through which he sells his Magical Butter invention, an automated blender-crockpot that can pull nutrients from cannabis and other plants and mix them into cooking oils, butters and lotions. Customers will be able to purchase Magical Butter machines from Angel's food truck at discounted rates.
The company plans to assemble a fleet of marijuana food trucks and build a permanent open-air restaurant on the beach in Seattle. An app is also in the works to allow customers to track the food truck and place mobile orders.
"Seattle is a health-conscious city," said Angel. "Long-term, people who enjoy cannabis drink less, and we want to offer an alternative to a bar on a Saturday evening. I would rather eat good calories than drink bad ones. If given the choice, we believe many Americans will too."
The food truck is currently going through compliancy inspections for Washington state and will begin rolling by dispensaries and patient gatherings in the state this summer.
By that point, Angel said, there will also be a marijuana food truck operational on the East Coast.
"Medicinal marijuana is on the Florida ballot," said Angel. "We will be touring the state educating Florida residents on how to cook with cannabis prior to the November elections."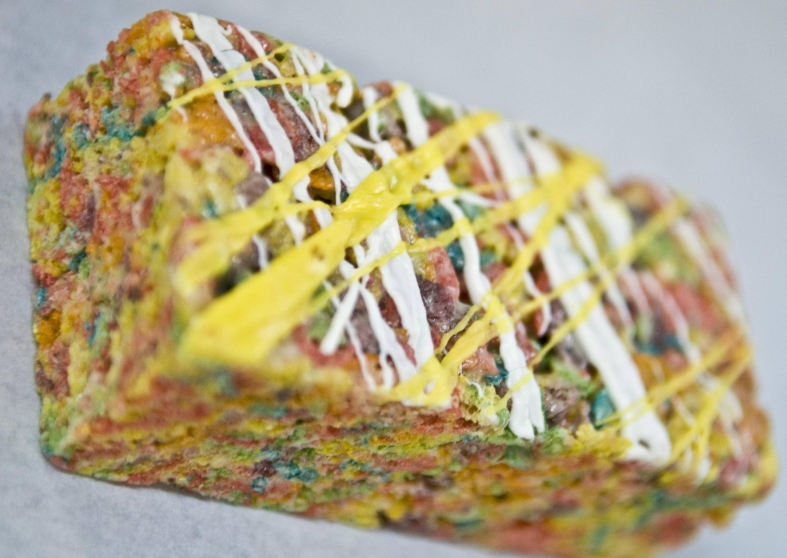 Marijuana Food Products
Popular in the Community