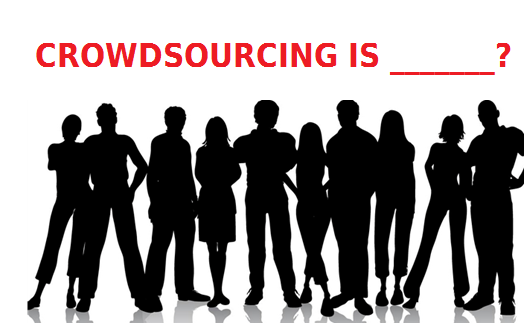 Starting a business is easy...
If you're thinking I'm nuts, I will explain.
Running your business is the difficult part.
Anyone can start a business by forming a Limited Liability Company (LLC), filing the necessary paper work, getting office space, a desk and a computer.
Execution or running the business is the part that many struggle with. According to the Small Business Administration, about half of all new businesses survive five years or more. What's the survival rate of businesses less than five years?
I believe most small businesses fail due to poor execution.
Execution is a fancier word for doing more right things than wrong things in your business. The ability to get enough things done that help make you money is what matters. Otherwise you're going out of business!
Executing or getting things done is easier if you're a large company with enough financial resources to hire people but you're a small business -- actually, you're a one person business operating out of your home.

I often get questions from small business owners about how to run a business when you're the only person. At a recent conference in Los Angeles several attendees asked me what they can do to grow their business with limited time!

The answer is a simple two word phrase: Crowd Sourcing!
Time is your biggest and most important resource.

Time is irreplaceable once spent which makes it extremely valuable. More importantly, if you started your business on the side, time is even more important.

I crowd source everything from website updates, presentation slide decks, visual design items, IT, web design, sales calls, appointment setting and basic marketing needs. I even crowd source my laundry but that's for a different post.
I devoted several chapters of my book Start Me Up! The No Business, Plan Business Plan to showing the importance of crowd sourcing as well as ideas on what you should crowd source in your business.
I did some research, Ranker, a (crowdsourced) platform for users to view, rank and vote on broad opinion-based questions, has ranked the top five crowdsourcing sites that can help small businesses get things done:
1. Clickworker.com
2. CrowdFlower.com
3. CloudCrowd.com
4. oDesk.com
5. Elance.com
I have some experience with oDesk.com and Elance.com. I've also spent thousands of dollars "getting things done" by outsourcing on Elance.com!
Recently, I've been using Freelancer.com for website updates, wordpress template designs, internet marketing and customer relationship management (CRM) software.
I've also been using Fiverr.com for logos, social media images, voiceovers for my podcast and my visual marketing designs. If I didn't outsource this, I'd be doing it all myself which takes valuable time away growing my business!
My favorites are Freelancer.com and Fiverr.com -- both are rather inexpensive and Freelancer.com offers escrow-like milestones which allow you to put a small amount in an escrow that you can release to the provider once work has been satisfactorily completed.
What you need to do next:
1. Please forward this post to anyone you know who's started a business and struggles with time management, productivity and getting things done.

2. In addition, please comment, share and like on your social media platforms.
3. Follow me on Twitter at @ebongeka
P.S. I didn't outsource this post!
REAL LIFE. REAL NEWS. REAL VOICES.
Help us tell more of the stories that matter from voices that too often remain unheard.