Each year, NeoCon represents a snapshot of where our industry is and where it is headed. With attendance reportedly up 6 percent over last year, the message this year appears to be quite positive for contract interiors as a whole. We spoke with Todd Heiser, Design Principal at Gensler and Contract Magazine's 2016 Designer of the Year who shared his views on five of the most significant metatrends of NeoCon 2016.
1. There's a focus on focus.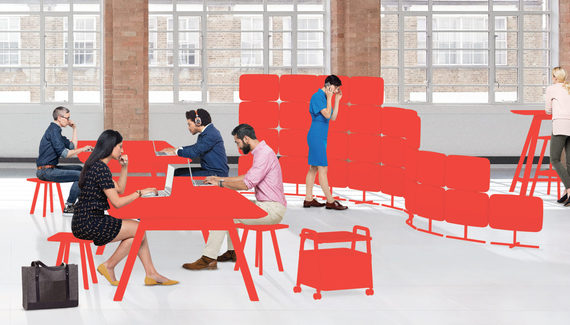 One of the major trends was the notion of focus in the open plan. The landscape of the office has gone from a sea of cubicles to an intense focus on collaboration. Heiser says, "Now what we are seeing is a whole palette of compelling workspaces that actually help people focus in the open plan, whether they need more privacy or more collaboration. I was blown away by Knoll with their Rockwell collection and the ability it gives people to focus, collaborate and socialize. We saw how people could curate their day through a series of settings. We could really see that there was some amazing thinking about how in the open plan people are able to concentrate and go into these retreats that allow people to have a little more privacy." Heiser noted that many other manufacturers also seemed to be exploring the concept of "alone together," creating a range of collaborative settings that are not about large teams, but about series of spaces for one. Allsteel's new Reflect chair was a brilliant example of this.

2. Furniture is becoming a replacement for architectural elements.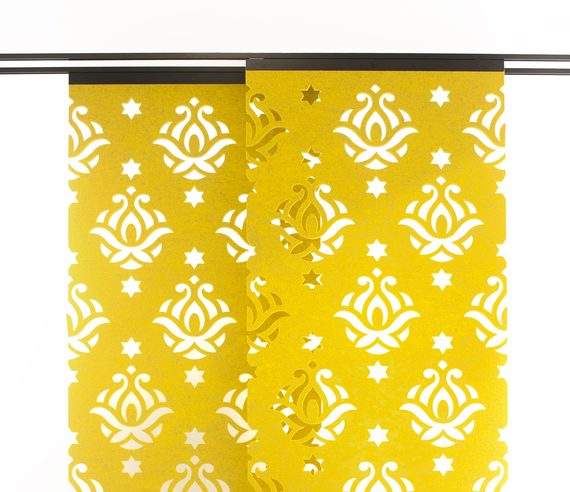 Heiser says, "Because leases are getting shorter, we are starting to see a lot of furniture as a replacement for architecture." Of course, furniture can never replace architectural elements completely, but furniture manufacturers are capitalizing on this trend with ever-increasing creativity. Heiser continues, "As designers we certainly see a lot more products that enable temporary, architectural-like solutions for clients that don't plan to be in one space for 20 years. Certain pieces of furniture are acting as a replacement for architecture. Some of our clients simply do not want to invest in architectural changes when things are changing at such a rapid pace." Buzzispace product is a great example of this with their artful sound dampening solutions that also help to divide space.

3. Color is coming back to the workspace.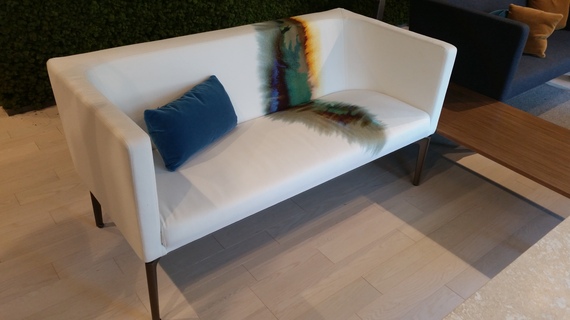 For so long we have seen white, clean spaces, but it was clear at NeoCon 2016 that color is coming back to the workspace. Heiser says, "We could see a nice strong color story throughout many of the spaces. Walking through the Haworth showroom, for example, we saw an incredibly interesting atmosphere of colors on workstations. Many manufacturers have embraced color that people seem to have been afraid of for a while." Steelcase showed new concepts of printing on worktops as did many flooring manufacturers. We now live in a world where you can customize nearly anything, and contract interiors is just beginning to capitalize on that. Among many textile and carpet manufacturers with bold new color palettes and printed options, Bernhardt showed beautiful color splashes in its showroom. Coalesse featured a couch that appeared to have a beautiful, splashed color tattoo cascading from the back to the seat, which displayed not only a confidence in color use, but also a hand-made, artisan look.
4. Wellness is turning our focus to people.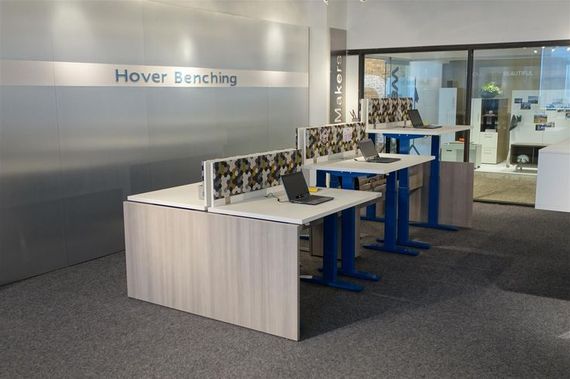 Wellness is a trend that has been creeping into the industry like a hurricane, but this year, it appears to be manifesting itself in increasingly practical and fun ways. Heiser says, "We are seeing height adjustability infiltrate all components of the office. There is now height adjustability even in conference tables, giving workers a wide range of postures." Perhaps the best examples of this were found in Enwork and Nucraft showrooms, but it was also supported by any number of manufacturers including Vitra, Knoll and Haworth. Several other manufacturers developed increasingly compelling height adjustable stories around the workstation, including Deskmakers with its award-winning Hover Benching. The new Knoll HiLo chair and BuzziBalance/BuzziPouf marked some interesting concepts around seating. Heiser continues, "Beyond just furniture, I saw a refocus on exposure to natural light and views. There were plants all over the mart, but this time around it wasn't driven solely by LEED, but rather, by a more holistic idea of wellness in the workplace."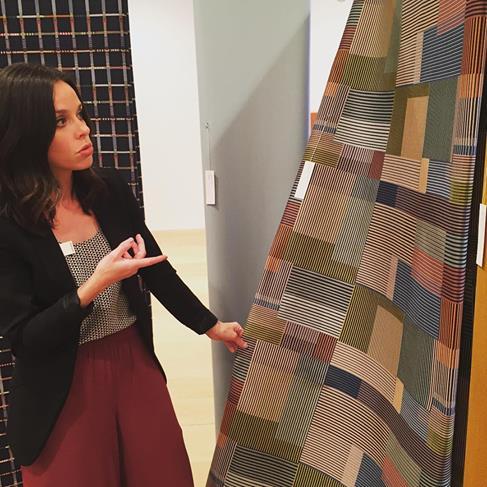 Although many see the pricing effect of retail brands hitting the contract interiors market, Heiser sees an exciting re-emergence of a "luxury" trend. "I see hints that luxury is reentering into the workplace. Several textile manufacturers were exploring handmade, luxury materials. Maharam, for example launched a spectacular leather collection this year. Teknion is investing in B&B Italia. Haworth now owns Cappellini and Frau. This, to me, somehow indicates that there are areas for luxury in the workplace. In a really interesting way, what it is doing is sending a subliminal message that people are valued, and that there is still a permanence about these spaces. That is a really great message." A few additional examples of this trend include Knolls' reintroduction of the Saarinen with Onyx tops, and Haworth's story behind a fragile looking Cassina chair that is durable enough to be dropped from the 6th floor.
When asked what he felt was missing from this NeoCon, he cited several ideas including reception furniture, personal storage, power and lighting. Heiser says, "Manufacturers still have not embraced reception furniture and the possibilities of how that could look and function. We have moved so far into collaborative settings, but there still hasn't been enough development on personal storage. People need the ability to store just a few artifacts or things. I would love to see better options for that. Power is another one. I would love to have someone show power in a better way. We see powered objects, but people have not solved how you move throughout space with power. That hasn't been achieved, and those are real holes." But perhaps Heiser's biggest surprise was the lack of lighting integration. Heiser says, "In so many of these spaces, as designers we are thinking about light. But I don't see the innovation in lighting translating to furniture. We see so much of it in our world with the Apple store, Philips and new abilities to control color temperature. Our industry is not embracing it quite as much as it could be."
One thing is clear as we reflect back on what the "snapshot" of NeoCon 2016 tells us for the future: our focus as an industry has shifted from buildings and spaces... to people. How can we help people work better, feel better, and live healthier, more fulfilling, satisfied lives? And our work in this arena is far from done.

This article originally published in Office Insight. It is republished here with permission.
About the author: Amanda Schneider is a trends researcher, blogger for the Huffington Post, and the founder of Contract Consulting Group www.contractconsultinggroup.com, a consulting practice serving the Contract Interiors Industry focused on business strategy, market research, and marketing content development.

Calling all HuffPost superfans!
Sign up for membership to become a founding member and help shape HuffPost's next chapter