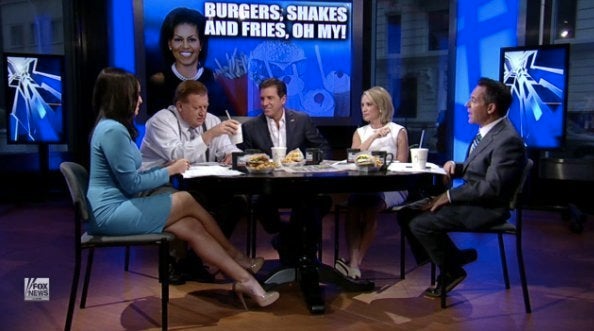 Glenn Beck's first replacement show on Fox News has not exactly set the ratings on fire yet.
"The Five," a panel show which will air in Beck's old 5 PM time slot for the summer, debuted on Monday to ratings that were quite a bit lower in the all-important A25-54 demo than the ones Beck used to get. The show drew 219,000 viewers in the demo, and was beaten by an HLN special in the category. It came in 16th in the ratings for the day-- a sharp drop from Beck's day, when the show was rarely out of the top 5.
Overall, the show drew 1.2 million viewers--enough to win the time slot, but another sharp drop from Beck's lowest-rated shows.
However, the first day's ratings of a show are just that--a one-day snapshot. Even so, Fox News would likely have loved some bigger numbers.
Beck left Fox News at the end of June after two-and-a-half years on the network.