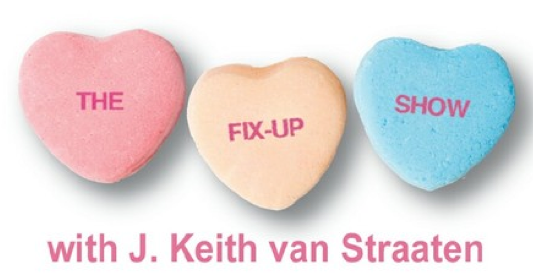 Margaret Cho, Bruce Vilanch, and an odd brew of celebrities can now add matchmaking to their resumes thanks to comedian J. Keith Van Straaten and The Fix-up Show. Van Straaten's fast-paced dating game show weaves celebrity with nimble wit to create a matchmaking formula with a better success rate than that of the Millionaire Matchmaker.* Maybe it's because Van Straaten doesn't tell his contestants they need to lose weight, fix their teeth or dress better. Instead, he chooses wisely from his secret bank of singles and invites one to be the star of the live show running Wednesdays in March at the ACME Comedy Theater on LaBrea.
The moment that brave single takes to the stage for an interview with Van Straaten, the entire audience invests in her like she's a billion-dollar Powerball ticket. However strange the lonely lass might be (one owned two hairless cats and an affinity for playing with swords), we appreciate her risk and willingness to be vulnerable. We love her immediately and wish, like she might, for her to be whisked off stage by that perfect LA single who has simply been shopping in the West Hollywood Whole Foods while she's been at the one in Venice. Our brave single is then sequestered backstage while two of her friends and a celebrity guest interview potential mates.
Though there must be a large dating pool here, many singles claim there's nobody good in LA. Somehow, J. Keith Van Straaten knows where to find the good ones. For the woman who loved swords and horror films, he found a set of twins who both work in special effects to create the very monsters in her favorite movies.

Though he can match singles better than a Yiddish grandmother, Van Straaten's real talent is his impetuous wit. He carries the show, firing off quick responses to all the human discomfort on stage. Yes, discomfort. When The Fonz asks about your favorite birthday present or whether you like roller skating, it's likely you'll waver a bit in your answer. The humanity on display is my favorite part of the show. The guests are visibly vulnerable, with nowhere to run, and the audience writhes with sympathy. Van Straaten plays it all cool, magically building on each unexpected answer and giving the audience reason after reason to laugh both with and at the contestants. To get lines like Van Straaten's on a reality dating show like The Bachelor, there are edits and retakes and, dare I say, scripts! None of that here. No hot tubs or alcohol needed. And only Van Straaten could pull it off. He does it all with help from his red-lipped, foxy sidekick, Sophia Casanova. Together, they evoke a nostalgia for quiz shows gone by.
After the three hopeful singles head backstage to fidget nervously, the panel chooses a winner and the match is made right on the ACME stage. After pictures with Alan Thicke or Henry Winkler or Scott Thompson, the new couple takes a seat in the neighboring restaurant, Amalfi. They eat caprese salads and pretend not to notice everyone from the audience who has congregated to pretend not be spying. It is after their dinner when J. Keith Van Straaten swoops in one last time and asks them to declare whether or not the magic formula has found them a gem. Their answers aren't revealed until the beginning of the next show.
Keith and his wit-driven, masterful matching capabilities are only in Los Angeles until the end of March, rounding out the season with Kevin Pollak on the 23rd and a surprise guest for the finale on March 30. Don't fret though. He has plans to be back just in time for summer romance. In the meantime, visit The Fix-up Show online.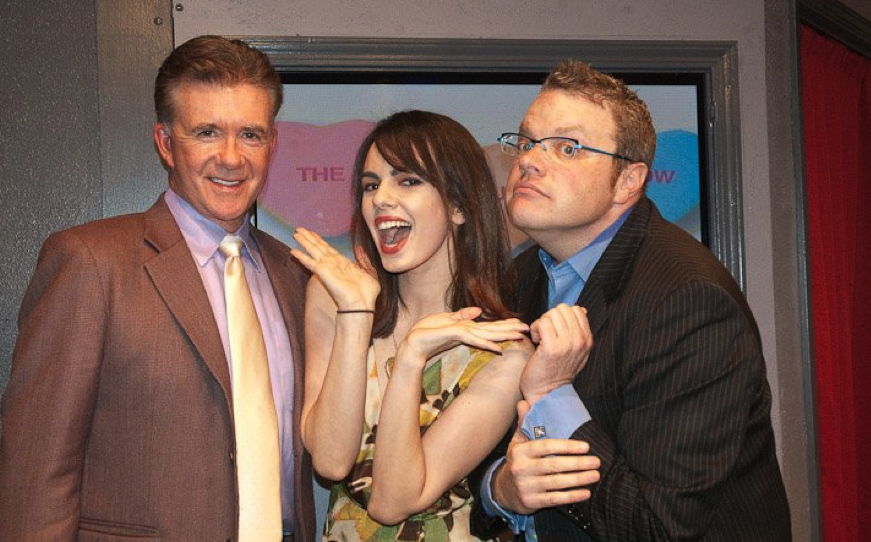 Alan Thicke, Sophia Casanova and J. Keith Van Straaten. Photo via M. C. Valada.
*Patti Stanger, the Millionaire Matchmaker, claims a 99% success rate on her website. However, I've seen several people on her TV show go home lonely, defeated, and probably mad that everyone from high school will see how far they haven't come.
Related
Popular in the Community