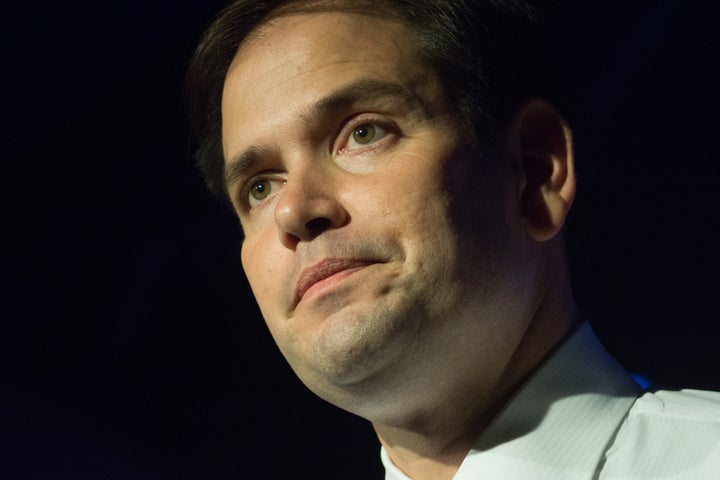 I've recently seen footage from town halls showing Americans across this country questioning their lawmakers about the concerns that keep them up at night: Paying for health care; watching government agents take away their immigrant relatives; Worrying the resources that help them sustain themselves and their families are threatened.
As I watched the federal lawmakers confront voters, I wondered, where are my representatives?
It seems they are in hiding.
Florida GOP members of Congress, including Ileana Ros-Lehtinen, Carlos Curbelo and Mario Diaz-Balart, along with Senator Marco Rubio, are refusing to face their constituents.
The South Florida Republican members of Congress seem to be afraid to get in front of their voters to explain their support for taking away the health care that is saving the lives of tens of thousands of Floridians or supporting Donald Trump despite his anti-immigrant agenda.
But the affect of their support is wide reaching. Nowhere in America would so many people be as personally affected by the GOP-led repeal of the Affordable Care Act than in Miami.
There are three Republican controlled districts here which have the highest number of ACA enrollees in the country. In Rep. Ileana Ros-Lehtinen district alone, there are 96,300 enrollees, the highest number in the country according to estimates by the Kaiser Family Foundation. Rep. Carlos Curbelo's district next door is the second highest in the country and Rep. Mario Diaz Balart follows closely behind.
Congressional recess week has come and gone but the constituents in this district were left with no answers to issues that directly affect them.
Community organizers, progressive advocates and labor union members visited these Representatives. New groups like Indivisible and Women's March put together empty chair town halls across the state.
Constituents directly affected by the potential ACA repeal confronted Rubio later that same day at Florida International University, asking him to host a town hall. Senator Rubio told them that he does not do town-halls because people get "rude and stupid." Of course, when it was the Tea Party doing the same in 2009 against the Democrats, Rubio was an avid supporter of town halls.
The rest of the gang laid low during the recess and did their best to avoid contact with real Floridians who will feel the brunt of their bad policies. People confronted Congressman Mario Diaz-Balart at a fancy foreign policy lunch at the Biltmore Hotel. Representatives Ileana-Ros Lehtinen and Carlos Curbelo had dozens of people from their district at their office but they received no answers.
It's shameful that these Republicans won't meet with constituents to explain why they want to take away healthcare from working class people. It is also peculiar that folks in these districts would vote for politicians who actively campaign and vote against their best interests.
There is another congressional recess coming up on the week before Easter. Wouldn't a proper use of this time be best spent in meeting with constituents to hear their stories? Instead of cowardly running away from them.
Thomas Kennedy is a writing fellow for the Center for Community Change Action.
Related
Popular in the Community