While on assignment, photographer Rachel Hulin took a moment to take a photo of her son, Henry, "in flight" -- setting up the shot to make it appear as though the baby was floating in midair, she told TIME in an interview. After posting the picture on Facebook, and getting a huge response, she knew she had found something special.
"The photo was sort of magical in an unexpected way and I wanted to make more," Hulin told TIME. "I felt like the pictures could show the world that babies inhabit that is all their own."
While Hulin wouldn't go into the specifics of how the shoots are carried out, she told TIME that she doesn't ever stage the shots.
"I never throw him," she told the magazine. "And I never move him into a place in the frame that he wasn't in to begin with. I like Henry to fly the way he feels like it, I never pose him in a specific way."
Jason Lee's children weren't flying through the air, Hulin's series shares a similar concept with his photos that depict his two daughters, dressed up for holidays and as characters -- all of which have an adorable twist.
According to Lee, most of his inspiration was derived from everyday life with his daughters, and began when his mother was diagnosed with non-Hodgkins lymphoma.
We're big fans of levitation photography at our office too! Check out our staff photographer Damon Dahlen's amazing pictures of AOL & HuffPost employees "floating" around the building.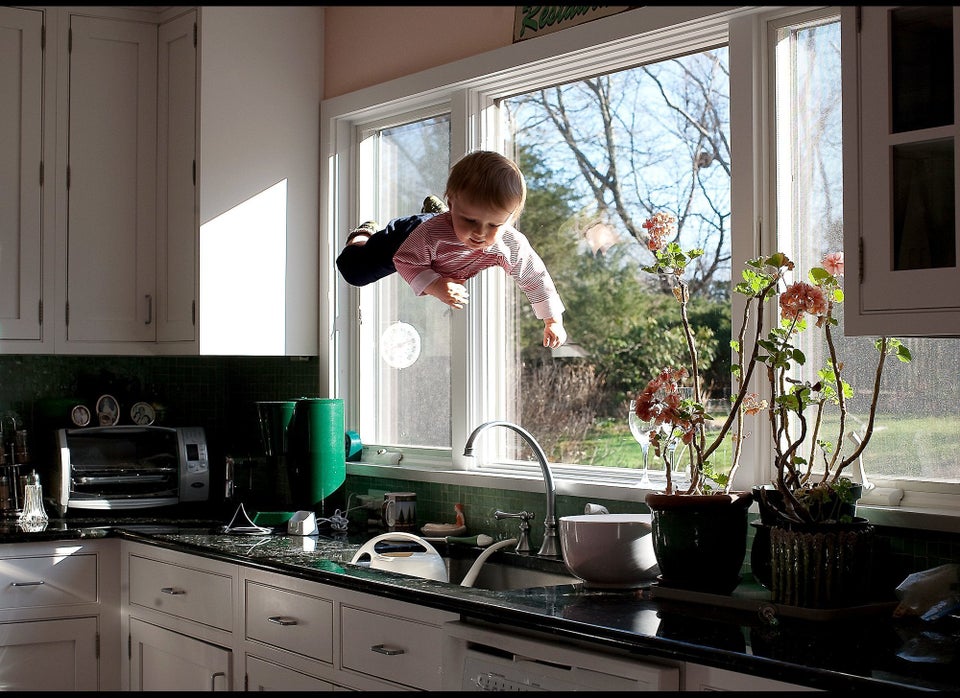 Flying Baby
Related