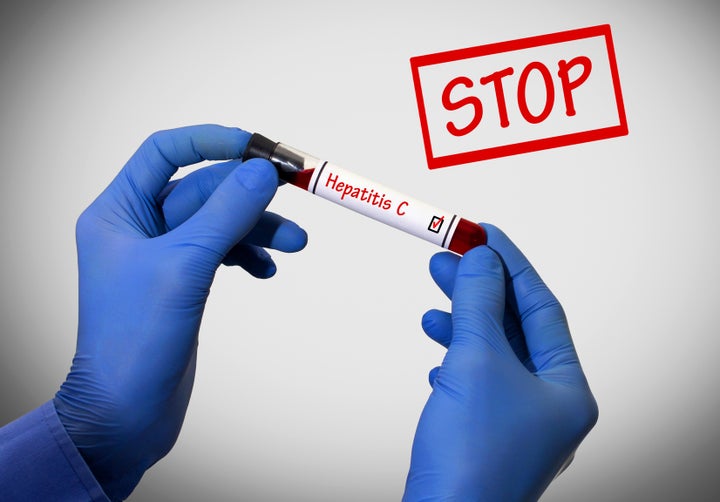 The following sentence might save someone's life. There are millions of Americans with a serious, life-threatening virus that can be cured, within roughly 12 weeks, if they simply get tested and find out they have it.
The virus is Hepatitis C (HCV), which chronically infects an estimated 2.3 million Americans. It's the leading cause of both cirrhosis and hepatocellular carcinoma (HCC), the most common type of primary liver cancer.
Overall death due to Hepatitis C is at an all-time high nationally. In fact, the death rate for HCV exceeds death rates from all other top-60 infectious diseases combined, including HIV and tuberculosis.
Yet infection typically only causes vague symptoms until it gets very advanced, which can take decades. Consequently, many people with the virus don't know it. In fact only roughly half of the people who have the virus are aware of it.
That's the bad news. The good news is that most serious complications from HCV infection can be averted, once the infection is diagnosed. There are new, direct-acting, all-oral anti-HCV drugs that work extraordinarily well.
A 2015 study published in Clinical Liver Disease shows that these drugs can cure more than 90 percent of chronically HCV-infected people, on average, within three months. A 2016 study published in the Journal of Hepatology found that these medications increased the life expectancy of patients with HCV-caused cirrhosis to be similar to that of the general population.
So there's excellent treatment. In order for that treatment to save as many lives as possible, however, we need to dramatically increase awareness. We need people to get a blood test to check for the infection.
The U.S. Preventative Services Task Force (USPSTF) has endorsed a one-time screening of all Americans born from 1945 to 1965 (i.e. baby boomers) for HCV because 75 percent of people living with HCV are in this age range.
Although the prevalence of infection in all baby boomers is high, studies show African-Americans have an even higher risk of chronic HCV. Additionally, our own research, recently published in Hepatology, shows that Hispanics are more likely to have advanced HCV-related liver disease at diagnosis.
Most health insurers now cover HCV screening tests for baby boomers. Yet currently only about 10 percent of baby boomers have been tested, because most clinical practices have not developed the infrastructure to perform screening and linkage to care.
Here in Texas we were able to develop a continuum of screening and care, with funding by the Centers for Disease Control, that tested more than 90 percent of eligible baby boomers who were admitted to University Hospital in San Antonio. Of those 4,582 patients, we diagnosed 175 (4 percent) with chronic HCV and were able to link the majority to outpatient care.
We have also tested more than 15,000 baby boomers in over 15 primary care practices throughout the state through a team-based model of care that provides screening followed by education and HCV care for persons who are newly diagnosed with chronic HCV. Our group and others have found that primary care clinicians can successfully treat chronic HCV with training and support from specialists because the medications are very well tolerated and the treatment usually lasts only 12 weeks.
We would be delighted to share our materials and methods, and we encourage others to join us in the collective effort to reverse the significant health threats from HCV and HCC.
It's going to take time to integrate comprehensive HCV screening and referral into health care on a national scale, but it is entirely achievable. The faster we do this, the more lives we'll save. Think of the fathers, mothers, relatives, close friends, and colleagues who are unaware of having a potentially deadly infection but, once diagnosed, can be cured.
Copyright Texas Medical Association [2016]. Reprinted with permission.
Related