The Foodfather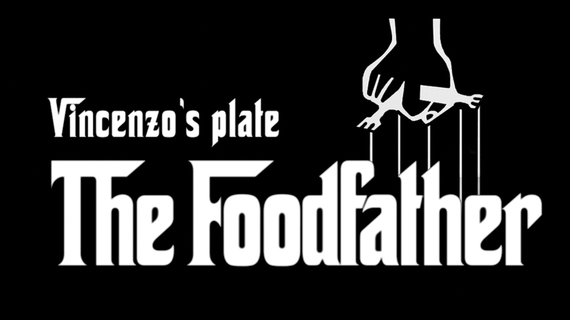 Imagine if the Godfather was a chef...
Vincenzo's Plate has re-invented the Godfather Opening Scene by injecting a new theme into the infamous first scene - FOOD!
With Vincenzo's Plate playing Don Corleone, a new spin is put on the real reason Bonasera needs to get revenge for his daughter and it's nothing short of foodie genius.
If you love food just as much as you love the movie you will wish you had thought of this first. If not for the opportunity to be a part of the remake of this scene, but for the food enjoyed on set!
You will want to bow down and kiss the hand of Vincenzo for creating such a hilarious parody, but the real question is, do you want to see more?
Watch this hilarious scene from The FoodFather and comment if you would watch the rest of the movie!
Director: Nathan Bender
Written by: Vincenzo Prosperi
Produced by: Suzanne Prosperi and Vincenzo Prosperi
Edited by: Nathan Bender
Cinematography: Renee Giles and Mason Grady
Sound by: Grant Campbell
Make up by: Stella Roditis
Visual Effects by: Mason Grady
STARRING:
Don Vincenzo - Vincenzo Prosperi
Bonasera - David Villanti
Consigliere - Keith Thomas
Sonny - Ashur De Euphrates
Music: Il Padrino (Speak Softly Love) by Nino Rota
-------------------------------------------------------------------------
Vincenzo's Plate is a You Tube channel with a focus on cooking, determined to teach the world, one video recipe at a time that you don't need to be a professional chef to impress friends, family and yourself with mouth-watering Italian Food Recipes right out of your very own kitchen, whilst having a laugh (and a glass of vino!).
REAL LIFE. REAL NEWS. REAL VOICES.
Help us tell more of the stories that matter from voices that too often remain unheard.