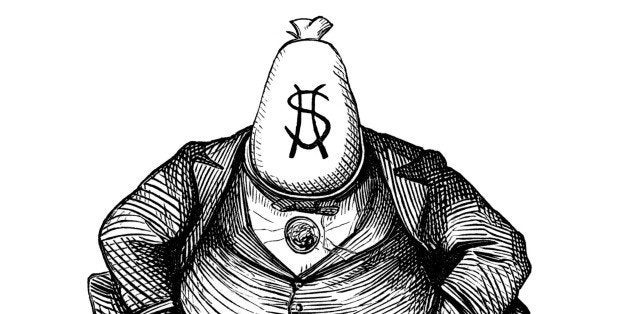 My son had a rough go of it the first year of his life.
He had multiple ear infections, to the point we had tubes put in to help drain all the puss continually building up. Insurance didn't cover much, but every little bit helps.
Unfortunately, medical procedures don't come with warranties. One tube fell out almost immediately, something our pediatrician discovered on a check-up. Naturally, he was examining my son for the possibility of yet another ear infection when he noticed the missing tube.
My wife and I took our son back to the specialist, and his kind and thoughtful response was to shrug and offer: "It happens. I recommend having it put back in."
Of course he did, because the cost would be somewhere above 90% of what it cost to have tubes in both ears. Imagine buying two new tires for your car for $500, having one blow out, and the mechanic offering to replace the defective tire for $450. Not exactly fair, is it?
We decided to get a second opinion.
At our covered-by-insurance provider, the new specialist looked into my son's ear and noted, "He's got some wax in there. I'll need to scrape it out to get a good look."
He pulled out a tool, peered in, and in under 10 seconds was able to remove the obstructing gunk. Ultimately, he recommended against re-inserting a tube, saying we could wait. The Mrs. and I were happy.
I must state, our insurance covered this visit so I cannot complain that we were put out by the cost, but we were turned off by what we saw.
$300 for less than 10 seconds of scraping inside my son's ear.
I looked up the piece of medical equipment he used and found it on Amazon for as little as $5, and as much as $15. Even if for some reason it was disposable and not something sterilized and re-used, replacement would be negligible. But actual cost never equals charged cost, does it?
I don't think I would have been so irritated had the technique taken ten minutes of furrowed-brow effort. Our pediatrician has performed the ritual on both our children numerous times during regular checkups, and did it as second-nature as the specialist: "Oops, little wax in there, let's get it out of the way." We never got an add-on bill after those moments.
Hospital bills are littered with these little "nothings." $5 for a pill that costs a penny. $10 for generic aspirin. My wife delivered our children at a "non-profit" teaching hospital, but the line item list of nonsense sure seemed like for-profit usury charges.
As a collective, society was rightfully outraged when Martin Shkreli raised the price of a drug from $13.50 to $750 a pill overnight. People were so angry that I got his name by Googling "Douchebag raises pill..." The search engine giant knew exactly who I was looking for before I even got to the word "price."
If society is livid by that, why aren't we outraged by the day-to-day fleecing? The $10 for a penny-pill? 
I had a skin tag under an armpit; a little flap of skin that was unsightly. It was neither irritating nor hurting anyone, and in fact the only time it was visible is if I was both shirtless and had that arm up. But, the Mrs. noticed, and she's all about safety (read "hypochondria"). She asked me to get it examined.
Rolling my eyes, I remarked offhandedly, "I'll just grab some scissors and cut it off."
My now-angered wife shouted, "NO! What if it gets infected? You have no idea what it is or what you're doing!"
Against my will, I made an appointment to have the skin tag looked at.
I arrived 10 minutes early, checked in, and waited 20 minutes to be called. After the nurse took my vitals--which took about five minutes--I waited another 20 minutes in the doctor's office.
When he arrived, he was with a student.
"I'm going to be observing the student; he's getting practical training today," he stated. "If that's OK with you."
Not one to stand in the way of education, I shrugged that I was more than fine with being looked at/taken care of by a student.
The student doctor took a look at my skin tag, frowned seriously, and said, "It's a skin tag."
He grabbed a pair of scissors, snipped it off, and that was that. From the time the doctor and student entered the room to the time they exited was under five minutes. I spent just under an hour for something I could have handled at home within seconds.
Naturally, my bill was an outrageous amount in the hundreds of dollars. Hundreds of dollars for under ten minutes of total examination/procedure time. Again, insurance covered the majority of the charge, but when will enough be enough?
When will we rise up with pitchforks and torches and... well, not burn the hospitals to the ground, but what's to be done? I'm limited to angry ramblings on the Internet, because I'm neither smart nor well-connected. This post is passionate, but is pretty much a fart in the wind. It is less than a tale full of sound and fury, though it is told by an idiot and does signify nothing.
Hopefully, though, if I add my small voice to the ever-increasing outcry against such health care practices, the din will become a roar. If enough people get fed up, maybe those in power will take notice.
And maybe, if they want to stave off revolution, those in power will act.
Calling all HuffPost superfans!
Sign up for membership to become a founding member and help shape HuffPost's next chapter