A short time ago, in a galaxy not-so-far away, a "Star Wars"-loving bride and groom received an epic surprise at their June 2015 wedding.
Brittany Balcom and Erik Davis tied the knot in Leesburg, Virginia earlier this year. The couple's wedding photographer Nat Wongsaroj knew the couple were fencers, so he secretly planned a "Star Wars"-inspired lightsaber battle to merge their two interests.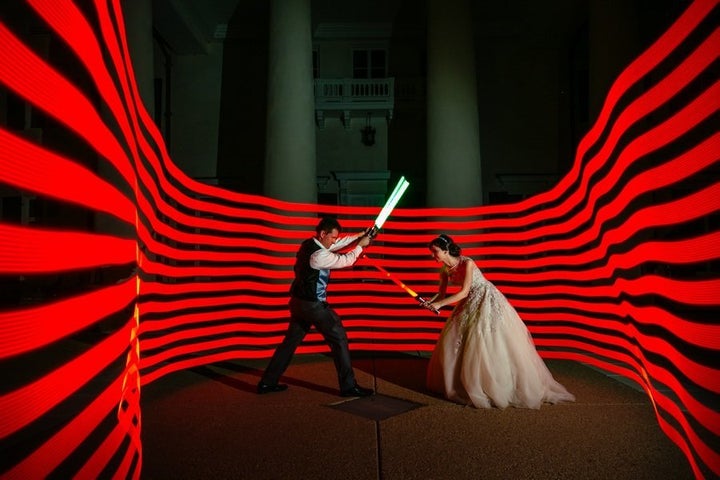 "When we first met Nat, he asked us to tell him about our interests," Brittany told The Huffington Post. "We mentioned our long list of nerdy interests and the fact that we do historical swordsmanship, and he came up with the idea to have a duel."
It wasn't until the night of the wedding that the photographer revealed the plan to the couple. At the end of the reception, he brought the bride and groom to the front of the venue where he had set up his photography equipment and laid out a pair of lightsabers.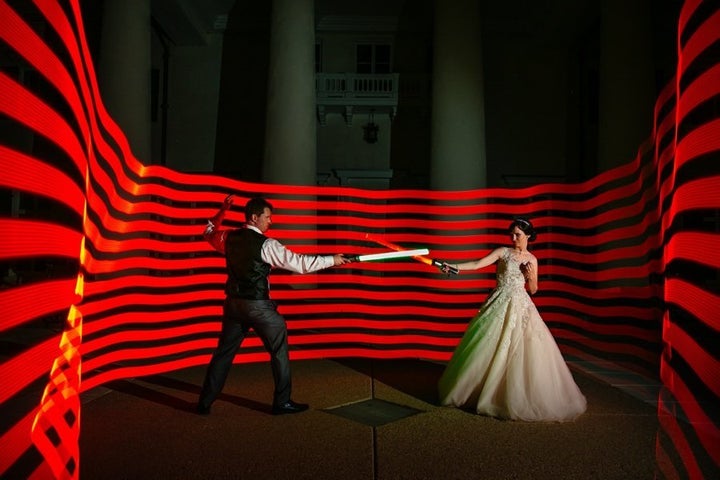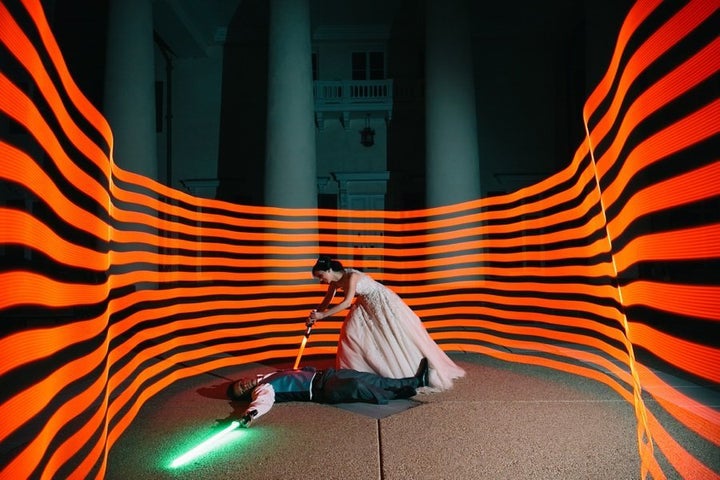 The bride went with the red Sith lightsaber and the groom opted for the green Jedi one.
Because of their fencing background, the couple easily came up with a variety of fun action poses.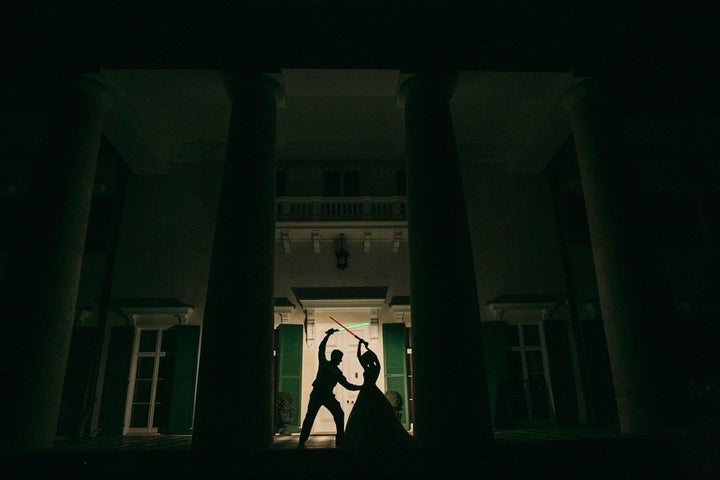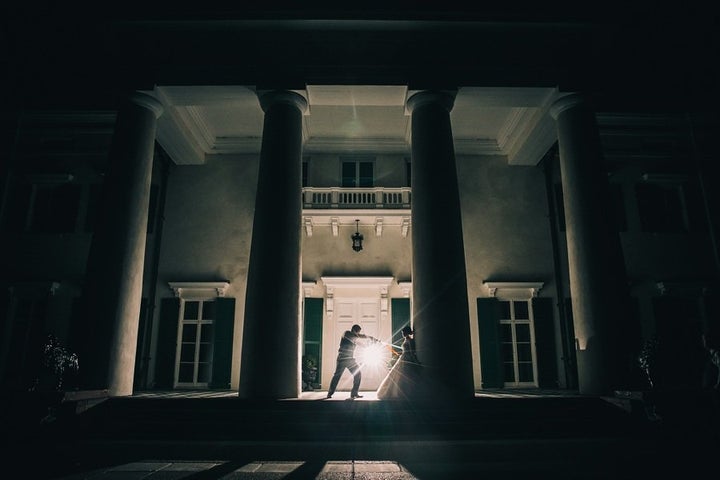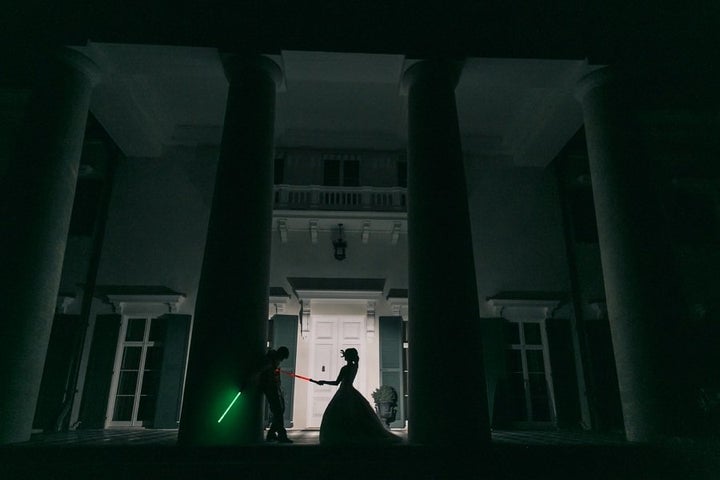 "The whole wedding was amazing but the shoot was one of the coolest things I've ever done," Brittany said. "I'm in love with the photos that came out of it."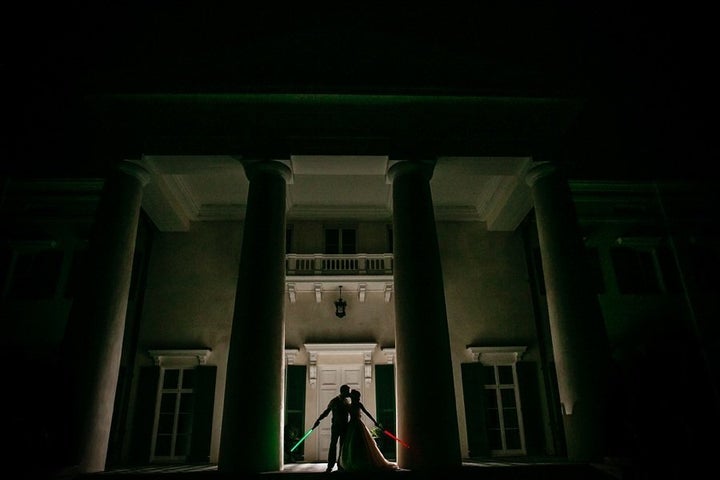 In case you're wondering, the newlyweds -- who first connected at a "World of Warcraft" guild meet -- have a date to see "Star Wars: The Force Awakens" on Friday night.
Check out more photos from the couple's nerdtastic wedding below: