With such an active hurricane season, many engaged couples dreaming of an island wedding want to know about better options. Certain islands are considered a safer bet than others. Aruba, Barbados, Bonaire and Curacao would be places to consider if you wanted to increase your odds of a hurricane free island destination wedding.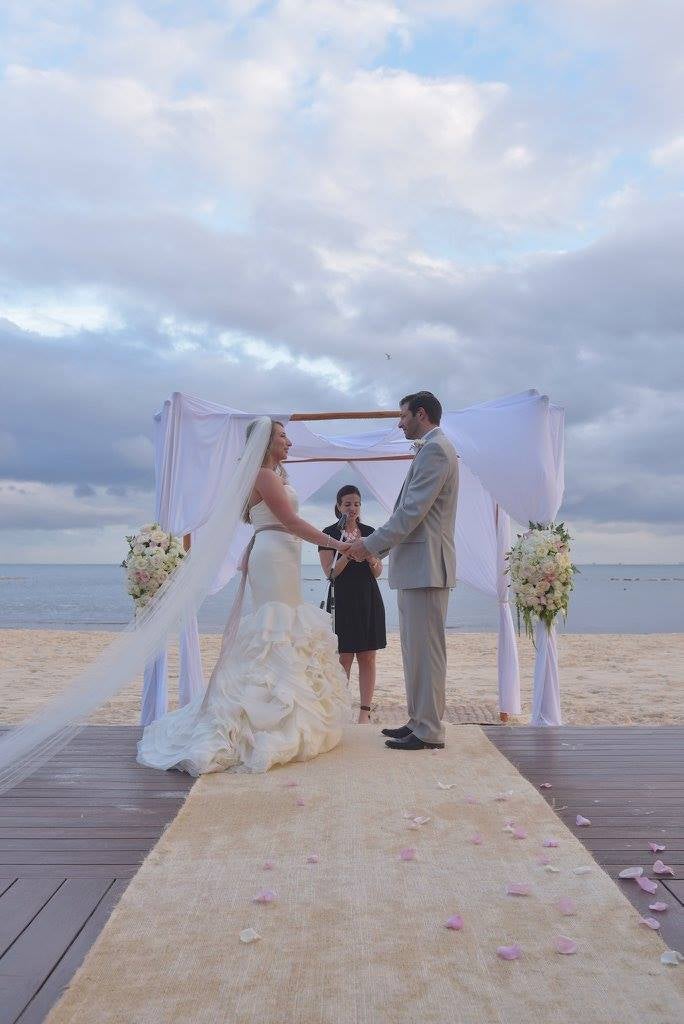 "Generally speaking, as you move further South in the Caribbean Sea, the hurricane risk generally decreases."
-Rob White, President of Weather Guidance
There are no guarantees though and White cautions that "it only takes 1". That's enough for some couples to change their destination location to someplace where hurricanes are not an issue, at all. Heather Jones of Wente Vineyards says that hurricane season is the best time get married in wine country.
"The vineyards are lush and the chance of rain is minimal. Our outdoor venues are the perfect setting for weddings."
-Heather Jones, Wente Vineyards
Engaged couples not willing to gamble on their location and bet against Mother Nature have many other options. Destination weddings don't necessarily mean a tropical location. Depending on your details, an experienced wedding planner can work with you to find a location you both love that won't be in the path of that 1 powerful storm that can take months of planning away in less than 24 hours.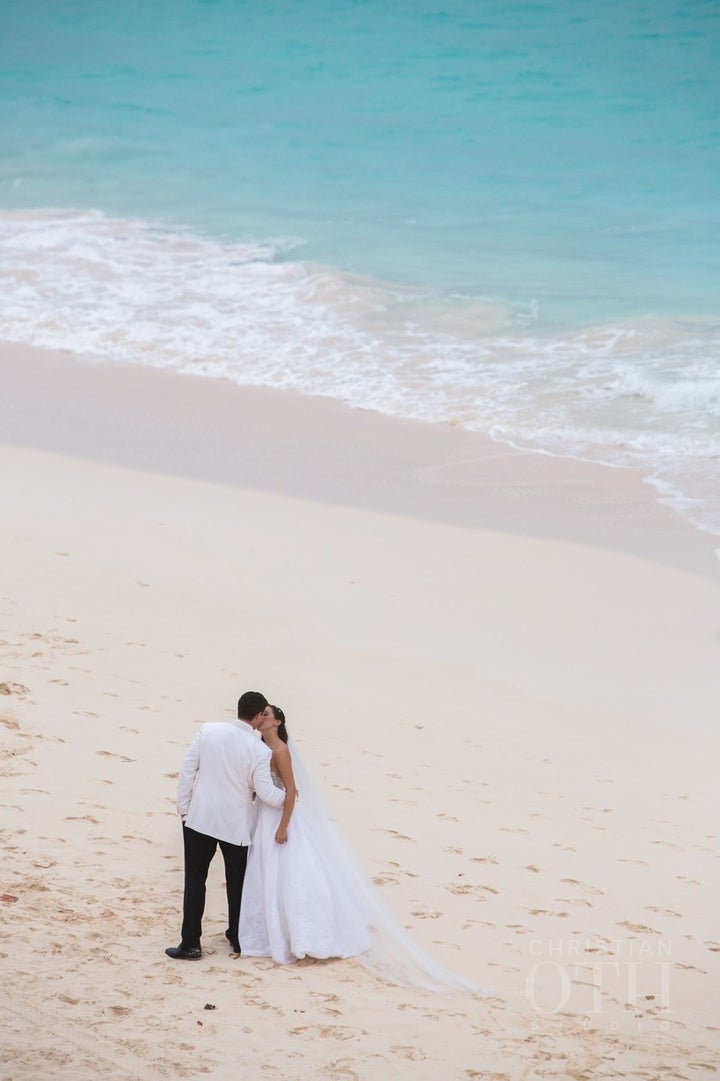 It's All In The Timing
In September 2017, I traveled to Punta Cana to visit a destination wedding location. I was fortunate enough to travel between hurricanes, and the Dominican Republic did not sustain the level of damage other places did. While I was there, I asked about their wedding season and when most engaged couples plan their weddings.
I was shocked to hear: May-October.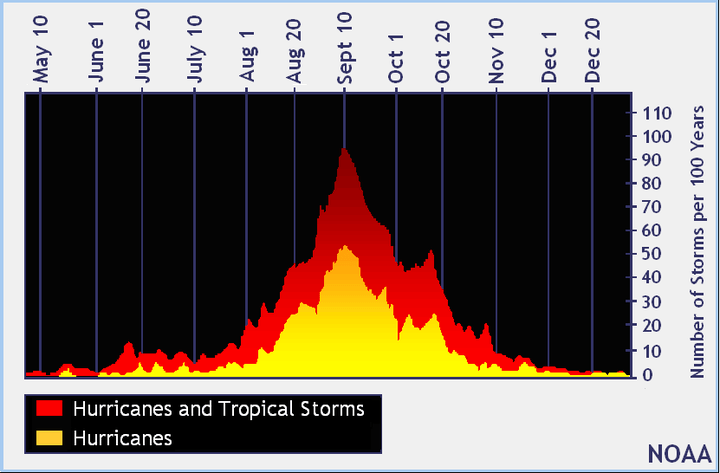 Hurricane Season in the Atlantic Basin runs from June 1st-November 30th. Given that many destination couples travel to Punta Cana from my general location (AKA the frozen tundra in January and February), I was surprised to find this out. Why go to a place that is 85 degrees all year round during the time of year when your hometown is exactly the same? Why not go to paradise when we're dealing with the post-holiday soul sucking gray and frigid weather that we have right now?
And why go during hurricane season?
But those were the popular dates. I can understand not wanting to plan a destination wedding in the winter because travel can be difficult when dealing with snowstorms. However, if I, personally, had to weigh the two options, I'd rather take my chances with a blizzard that might cause some timing shifts than a hurricane season that might demolish an entire island.
But that's just me. And what I tell my couples.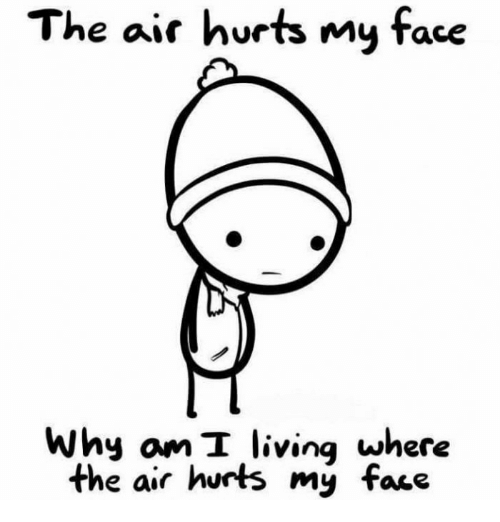 It's not just the timing of the season either, but the timing of the actual hurricane that matters. If it hits, when will that be? Is the storm going to shift and when will we know that by? "When" is a big question that destination couples need to contend with.
"Most people don't realize how long it takes for a cancellation to occur."
Cheryl Bailey, Yellow Umbrella Events
The days leading up to a destination wedding located in the path of a hurricane are torturous. Typically, the engaged couple would arrive at least 4-5 days prior to the actual wedding day. Following them would be parents, immediate family and the wedding party. The guests then arrive anywhere from 2-3 days prior to the wedding.
That's a lot of time when talking hurricanes and a lot can happen.
Bailey warns, "The airlines were still boarding people on planes to Turks and Caicos just a couple days before the hurricane hit. They did not cancel flights until the absolute last minute." This poses a problem for not just the couple, but for everyone traveling, especially since they are all traveling at different times. A couple could arrive on the island in the hopes of the hurricane shifting, only to then get stuck there when it doesn't. Guests can wait out the airlines in most cases as they won't need to leave any sooner than the airline decides to suspend travel.
The airlines might wait until the 11th hour, but many venues aren't of the same mindset and will cancel in advance of the storm.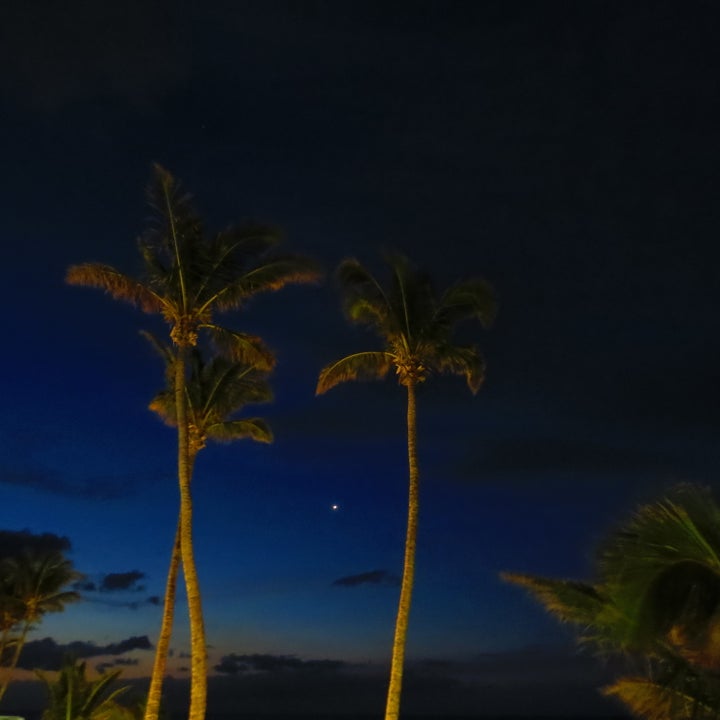 Just like those of us that had weddings affected by Superstorm Sandy, Michelle Cawthron changed the way she plans from St. John:
"Two years ago, I made the decision to not take any wedding bookings for September because it was always a guarded month."
And just like all of us, she makes exceptions:
"In 2017 I did plan a wedding that occurred on September 2, 2017, 4 days before Irma. Many of the guests from that wedding were able to get out of St. John before the storm. Several were not able to reschedule their flights so their experienced Irma on St. John and some on St. Thomas."
Now, she says, she will not be accepting bookings for large weddings from late August until mid-October. Larger group logistics are more difficult than smaller groups, and twice as bad in a hurricane.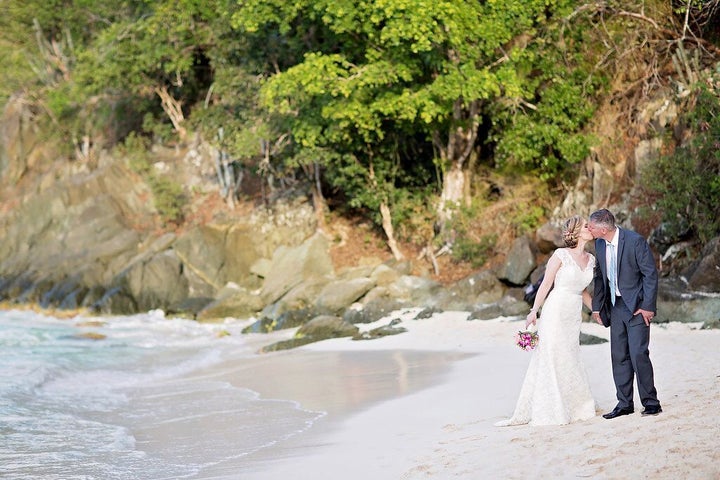 Then there is the timing at the location…
"Ultimately, we have back up rain plans, but when it comes to hurricanes it truly is a wait and see type of situation."
-Emily Sullivan, Emily Sullivan Events
So, what happens if you and your guests are already at the location and have to deal with the hurricane? Well, it depends on your location, but safety is everyone's number one priority. If a hurricane is expected to impact your location, your planner or travel company will work with you to switch the date or destination.
Learning To Dance in the Storm
When Hurricane Nate threatened New Orleans, Emily Sullivan's company had multiple events planned for the weekend. As everyone watched to see what track the hurricane would take, timing for her events changed. The vendors were on stand by on Thursday and Friday and back up plans were made.
Once the track changed, the plans changed. Once the city curfew was enforced, more changed. The result was completing the weddings prior to that curfew, and thankfully, the rest of the hurricane season was quiet.
For Emily, Fall 2018 is already filled and still remains to be the most popular season for a New Orleans wedding.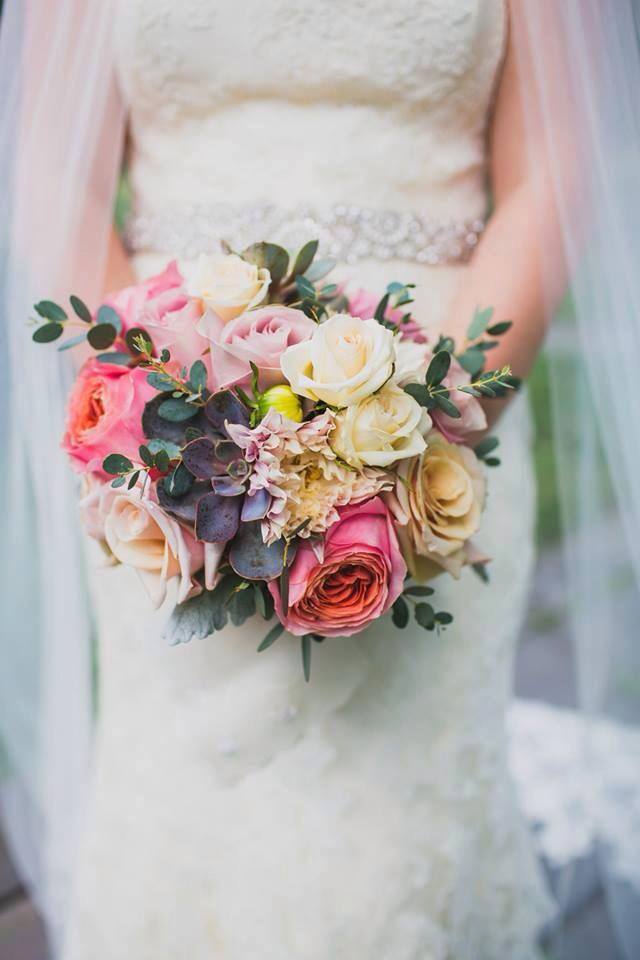 The interest in Mexico as a destination wedding location has also remained strong, despite the history of past hurricanes like Odile. Destination Weddings Travel Group is currently booking weddings in their most popular locations including Cabo San Lucas. But couples have been more cautious when booking and asking whether more hurricanes were going to hit and how the group would handle them if they did.
"Many people were spooked about traveling to tropical locations that have the chance of being hit by inclement weather."
-Megan Velez, Destination Weddings Travel Group
Paradise Planning has 8 weddings on the books for 2018 in St. John. Two of those couples booked after Hurricane Irma hit. One couple was actually on the island during the hurricane and made the decision then, that they wanted to come back and get married. Their date is set for May 2018. The biggest question Paradise Planning gets from prospective couples?
"What if the power goes out during my wedding?"
-Michelle Cawthron, Paradise Planning
It was a question she used to get, but she gets it even more so now. The answer? A generator is an option and she'll note which venues have them.
By the way, Michelle notes that post-hurricane, most do have them.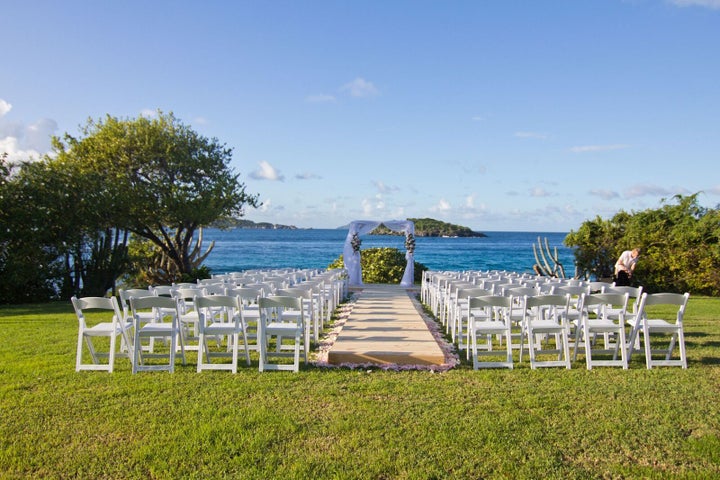 Ready, Set, Go…
The forecast for destination weddings is a positive one. With locations learning from going through these hurricanes, and the rebuilding taking place, there is little reason to fear a wedding in paradise. According to Rob White of Weather Guidance, tropical storms are not developing in new areas or earlier than average "based on the current period of record".
Still not convinced you should have a destination wedding? Besides partnering with an experienced wedding planner, there are other things to keep in mind:
When booking your hotel, Tim Hentschel of HotelPlanner.com recommends having alternate locations in mind, in the instance your booked hotel falls in the hit zone. He also strongly recommends that you:
"DO NOT SIGN a non-cancellation contract with the hotel. Try to contract a property with the least restrictive policies in general and specifically in the case a hurricane hits your destination."
-Tim Hentschel, HotelPlanner.com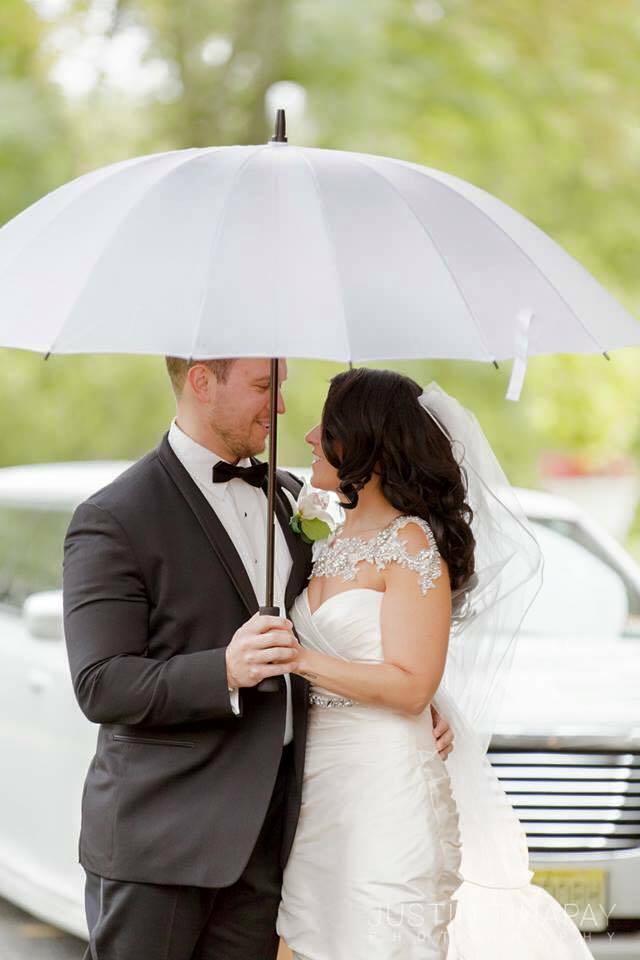 Cheryl Bailey of Yellow Umbrella Events also suggests having backup plans. When working with couples on their destination weddings she'll put together not just a Plan B, but C and D if necessary. From that point?
"Then, get really happy with your back up plan!"
Cheryl Bailey, Yellow Umbrella Events
A back up plan doesn't necessarily mean a totally different location either. If you are considering a destination that is prone to hurricanes, the venues on location know what to do if one strikes. Discuss your options with the venue should a hurricane hit. Will it be moved inside? When does that decision get made? What safety precautions go into place?
What else should a couple do when planning a destination wedding? Get insurance.
Even with a destination wedding planner on your side, getting insurance for your wedding is imperative. There are countless companies that offer wedding and travel insurance, so work with your planner to find the best policy for you and your fiancé. You will have to provide copies of all contracts and receipts for deposits paid to the insurance provider when you have the policy.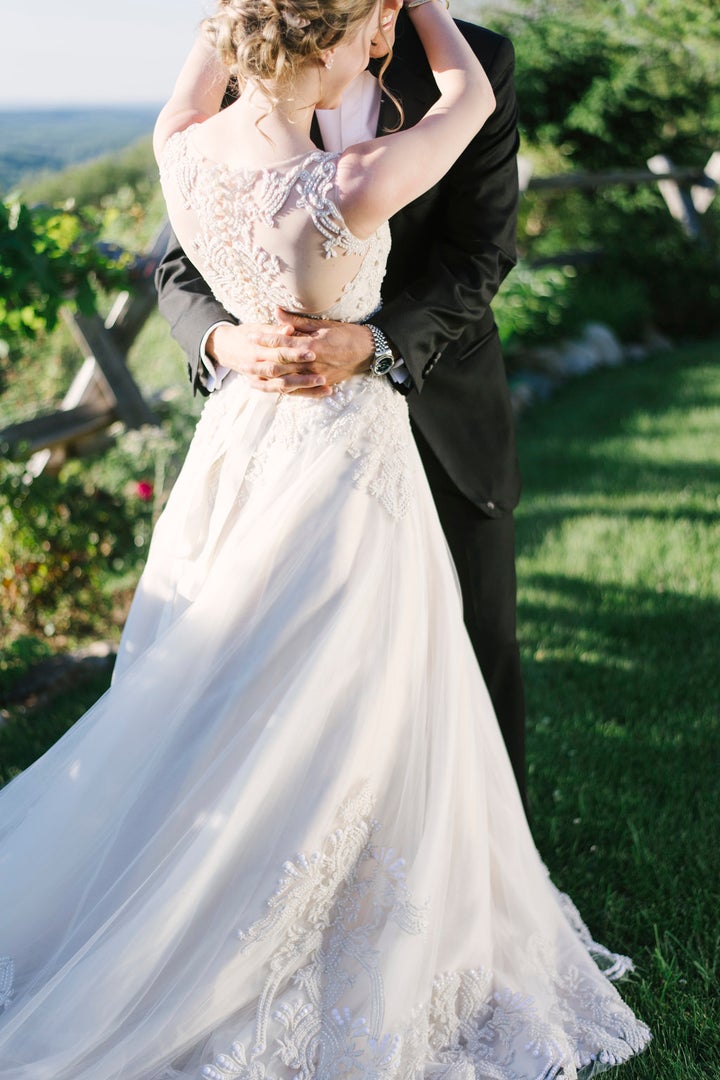 Travel insurance is another must-have, and not just for the couple, but for the guests as well. Tim Hentschel recommends flight insurance and making sure "hurricane" is a covered category.
The cost of insurance is negligible compared to not just the overall expense of a wedding, but how much you will lose if you don't have it and a hurricane strikes. An average travel insurance plan ranges between $60-$150 and there are policies that will allow you to cancel your trip up to the morning of.
When working with her clients, Cheryl Bailey recommends that all of the guests get full travel insurance for their travel components. In fact, the couple her company worked with that was supposed to get married in Barbuda didn't take a financial hit because they had insurance…but, she says:
"Some of their guests lost a lot because they opted out of the travel insurance. Due to this, some of the guests were not able to rebook and change their plans to go to the new location."
Cheryl Bailey, Yellow Umbrella Events
Is it a better idea to avoid hurricane season completely? Traveling during hurricane season offers some of the best availability and pricing of the year. Bailey says it's not necessary because "it's really not that likely that you'll have a need to cancel your wedding due to a hurricane."
Tropical Weddings's best advice?
"Plan your wedding for the date you want it. It is important to have faith that your wedding planner will get the job done and will be in touch as soon as they can."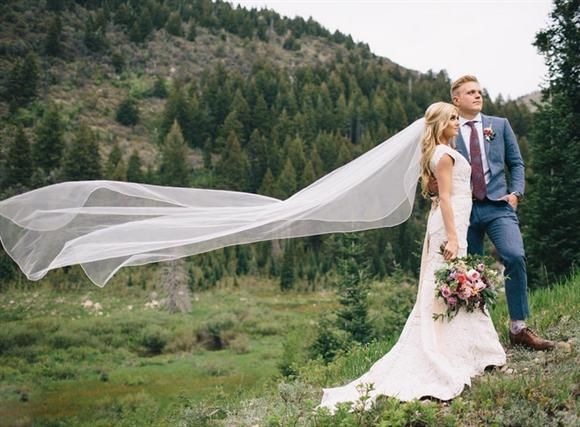 The media paints a grim picture of hurricane season becoming more intense, with stronger and more frequent storms expected. But Weather Guidance cautions that large scale features such as El Nino and La Nina do not develop at regular intervals themselves, so "they're not always available to give a signal as to what the next season may involve very far in advance."
Phil Klotzbach, a research scientist at The Department of Atmospheric Science at Colorado State University, speaks on the reports of hurricane season getting longer:
"Most of these storms are weak and short-lived. Also, these storms would likely not have been observed prior to the mid-1960s when we didn't have satellite imagery. In general, hurricanes are tracking in very similar areas to where they have always tracked."
You can get more information on likely tracks of tropical cyclones by visiting this link. For even more details, check out this site from Klotzbach, which gives the historical odds of hurricanes tracking within 50 and 100 miles of each island in the Caribbean.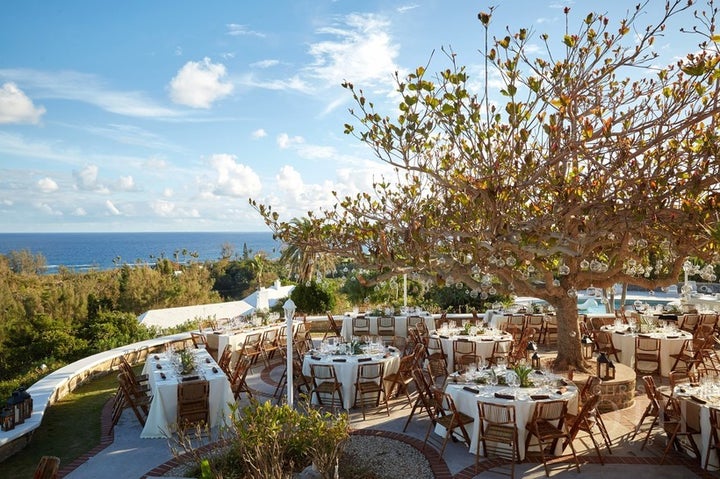 So, if you were on the fence about booking a destination wedding, don't be. With a good planner, a back-up plan, and plenty of insurance, you can have the day you're dreaming of. And if that still isn't good enough, then I will leave you with two simple words from Emily Sullivan (Emily Sullivan Events) about whether or not to plan a destination wedding:
Related
Popular in the Community