"There is no question that the strikes on Puerto Rico and other islands in the Atlantic Basin in 2017 were devastating. Unfortunately, it was only a matter of time before this happened, and as much as I hate to say this, it is still only a matter of time until additional islands are also impacted by hurricanes of the future."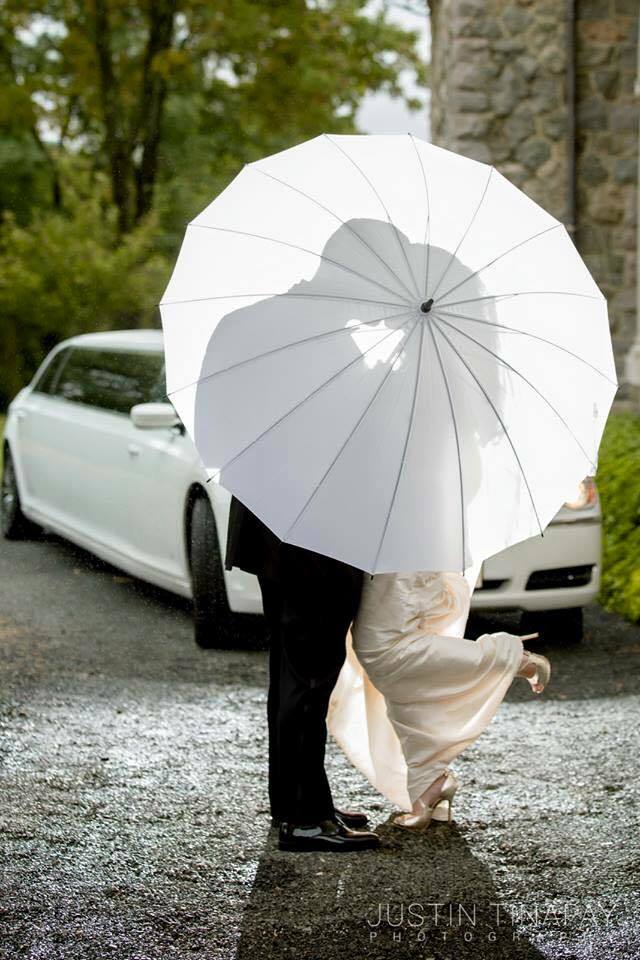 Harvey, Irma, Jose, Maria…
One hurricane after the next battered many locations in 2017, leaving people without homes, without power and without running water. We've seen the footage of the damage and the humanitarian efforts by so many. But, like every other news story, as time passes, so does the interest in any updates.
A quick google search turns up nothing about the status of many places. The most recent articles written date back to September with a handful from October. Perhaps the rest of the world has moved on, but have these places? Is everything back to normal or are we still far from that point?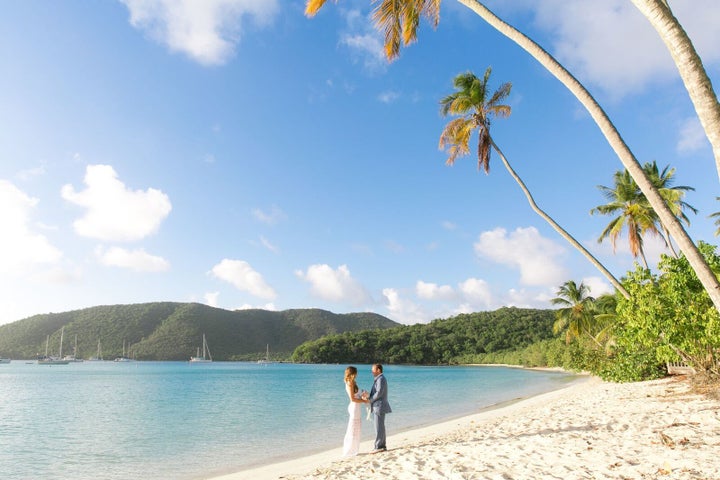 With engagement season in full swing, the search for wedding venues has begun for many couples. But how can couples even consider locations impacted by hurricanes if they don't know what locations even exist? What destinations are back in business and where are the safest bets? Is the forecast ominous for future hurricane seasons and how can destination wedding couples properly prepare for their wedding day?
In this two-part article, I'm sharing my conversations with wedding professionals in destination locations as well as their stories and professional advice. I also interviewed two meteorologists about this past hurricane season and what to expect in the future. As a wedding planner myself, I understand the importance of having all of the information before booking any details. If you're considering a destination wedding, read this first.
Location, Location, Location
As a planner in the New York City metro area, unless my couples want a destination wedding, we don't typically have to deal with hurricanes or tropical storms. Our biggest storms tend to come in the form of snow during less popular months for weddings (January and February).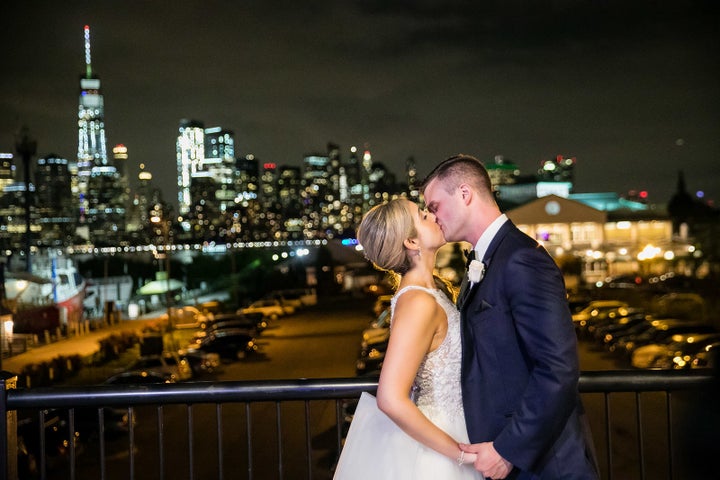 That's not to say there haven't been plenty of threats of tropical storms swinging our way during the peak of our wedding season (September and October). Usually, the storm will shift out to sea or weaken enough that it's nothing to worry about.
And sometimes, it's Sandy.
I'm frequently asked by potential clients to share a story of a challenging wedding and how I got through it. I always tell the story of Superstorm Sandy and I'm pretty sure I always will. Because Sandy changed not just the ways I plan and prepare, but the way others in the wedding industry do as well.
Hurricane Irma changed the way Michelle Cawthron of Paradise Planning prepares as well. Based in St. John, Michelle works largely with couples from New England for their destination weddings.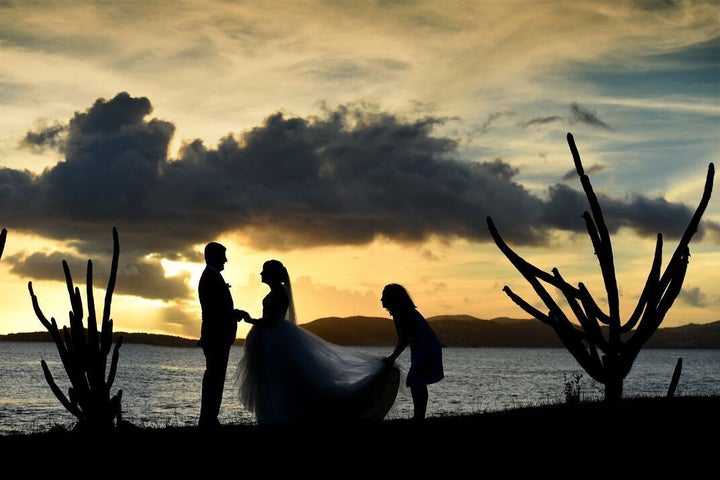 St. John. "Love City". The 20-square mile island was leveled by a Category 5 Hurricane named Irma on September 7, 2017. Sustained winds at 185 miles per hour ripped apart this isolated island. A hugely popular destination wedding location, The Caneel Bay Resort would be so damaged that their November-August season would be canceled.
It would take 51 days for power to begin to return.
Within days of the storm passing through, 6 of Michelle's couples made the decision to cancel their weddings.
"One couple was scheduled to get married on November 11, 2017 and not knowing the status of recovery on St. John, it was a decision that needed to be made quickly so they could find another venue."
-Michelle Cawthron, Paradise Planning
Of the 6 couples that canceled their weddings, there was just that one booked for 2017 while the rest had 2018 dates set. Not knowing if or when wedding venues would recover from Irma was a struggle, and couples held their breath in October and November of 2017 for news.
Around Thanksgiving, only one couple decided to move their wedding away from St. John, while Michelle's other couples chose to find a new venue and stay on the island.
New Orleans is no stranger to bad storms and Katrina comes to mind whenever hurricane season is being discussed. But the location has always been a popular tourist destination as well as a place many couples choose for their wedding. This year, Hurricane Nate was the biggest threat of the 2017 wedding season, but thankfully it steered east and spared the city.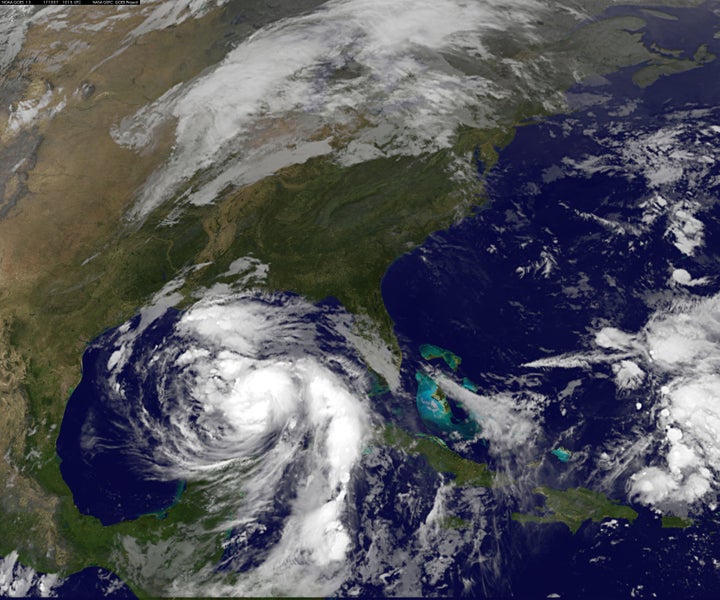 That doesn't mean it was all smooth sailing. Hurricane forecasts are long range enough to give people time to prepare for the worst even if the worst doesn't happen. But you still have to prepare.
"It was scary because landfall showed on Saturday evening, and if you've seen past footage of hurricanes in New Orleans, it isn't a place you want to ride out a storm."
Destination weddings can actually be just as expensive if not more expensive than a local wedding, but New Orleans can be more affordable than other locations. It's relatively inexpensive to travel to, which is a bonus for guests, and there is no need for a car once inside the city. With so much to do, engaged couples aren't on the hook to entertain their guests or commit to a multi-day event, leaving guests the flexibility to arrive whenever they would like.
But when a hurricane is taking aim at your destination wedding location, it's hard to think about any of that.
Emily Sullivan has been planning weddings for 12 years and has worked with couples from Australia, India, Germany and all around the world. She had multiple events the weekend Nate was forecast to hit, with guests traveling from Pennsylvania and California.
"On Saturday morning, the wind expectancy had increased, so even the tents that had been put up for rain had to come down as a safety precaution."
-Emily Sullivan, Emily Sullivan Events
A hurricane doesn't have to be a Category 5 or make landfall to impact a destination wedding. Weaker storms can create plenty of damage and put the best laid plans in jeopardy. A few days of notice that a hurricane is heading to your destination, isn't terribly helpful when it takes months to plan a wedding.
Like New Orleans, most of Mexico was spared in 2017 as they enjoyed a quiet season aside from Hurricane Katia. Previous years, however, have brought powerful hurricanes including Hurricane Odile in 2014. The most powerful hurricane to strike the Baja Peninsula, this Category 4 hurricane demolished Cabo San Lucas. Resorts in the area were flooded and evacuated for several weeks after the storm and there were countless stories of couples left to reschedule their weddings.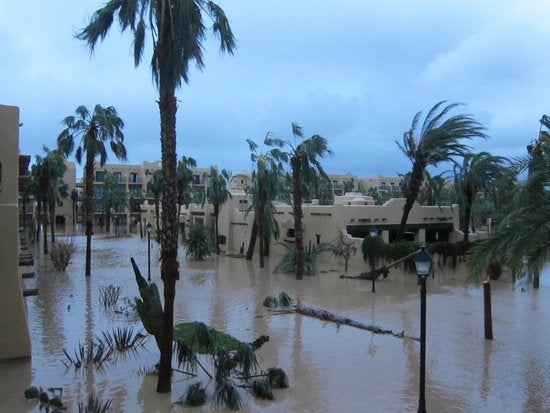 Boasting more all-inclusive resorts than many destination wedding locations makes Mexico a popular choice for engaged couples. Megan Velez of Destination Weddings Travel Group works with couples traveling there for destination weddings. With nearly 25,000 celebrations booked since 2004, Destination Weddings Travel Group works with engaged couples every step of the way, including when a hurricane threatens their location.
"For us, our team members are trained and experienced in dealing with flight changes/cancellations, and weddings that have to be moved to a different hotel/location or even a different date."
-Megan Velez, Destination Weddings Travel Group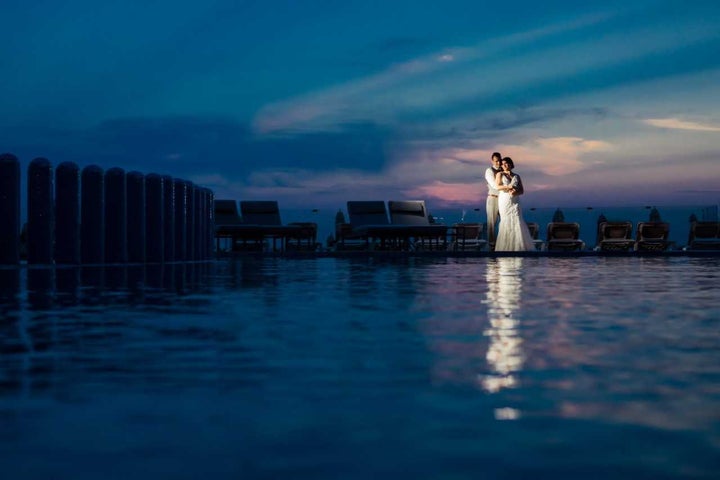 In September 2017, there was no one living on the small island of Barbuda…for the first time in 300 years. The Category 5 Hurricane Irma swallowed the island and the final wind speed reading topped out at 155 miles per hour. A couple, with plans to wed there, reached out to Cheryl Bailey of Yellow Umbrella Events for help before the storm hit. She was miraculously able to get this couple and some of their guests rebooked for the same date in Mexico.
"But there were tons of other people in their same situation, so most of the venues were already booked. It was tough to find a venue with availability and rooms."
-Cheryl Bailey, Yellow Umbrella Events
For those guests that were getting married in Barbuda or islands like Antigua, Anguilla, and Puerto Rico, their locations were cosmetically damaged and without power at best. At worst?
The Four Seasons Resort Anguilla suffered over $20 million in damages. Secret Bay in Dominica closed for the season after Hurricane Maria.
Hurricane Maria, while impacting multiple places, will always be remembered for the devastation it left behind in Puerto Rico. On September 20, 2017, this Category 5 hurricane (falsely reported as a Category 4 by many outlets) made a direct hit on the island.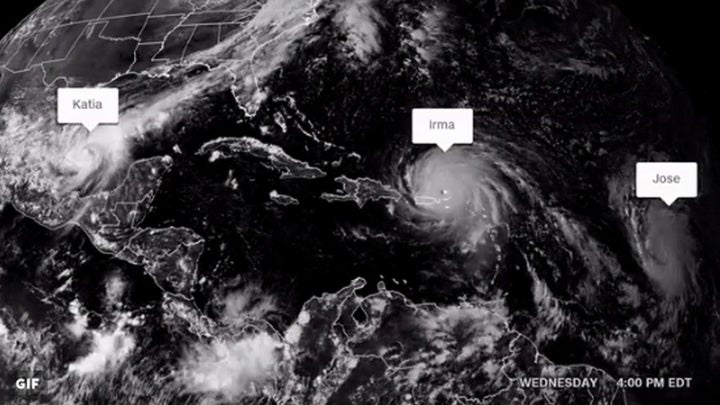 What did that mean for weddings scheduled for the future? Sari Skalnik is a wedding planner based in Puerto Rico. With 18 years of experience planning weddings in Puerto Rico, Skalnik has gone through many other storms including Hugo, Hortense, and George. Maria, however, was the scariest storm she and her husband have ever gone through. For the first two weeks after the storm, her cell service was virtually gone and she went 6 weeks without water. 113 days without power.
Nonetheless, Skalnik did a "proof of venue" for a couple with plans to get married at a resort on the island shortly after the hurricane passed.
"I drove to the resort, took pictures, and sent them to my couple to show them it was still standing."
-Sara Skalnik, Tropical Weddings
Is that an isolated story though? It's well documented how Hurricane Maria impacted the entire island's population, but it's hard to find out what's happened to the resorts. With stories of no water or power, it's not surprising that engaged couples would hesitate before booking a destination wedding in Puerto Rico. What percentage of venue locations are gone?
"None of our locations were destroyed. Some are closed right now and are taking advantage and remodeling their properties."
-Sara Skalnik, Tropical Weddings
And now? Many of the hotels and venues are open and operational. 70% of the restaurants are now open. However, with the amount of people on the island from companies like ConEd taking up hotel rooms, visitors will likely have to stay at boutique hotels and explore their options.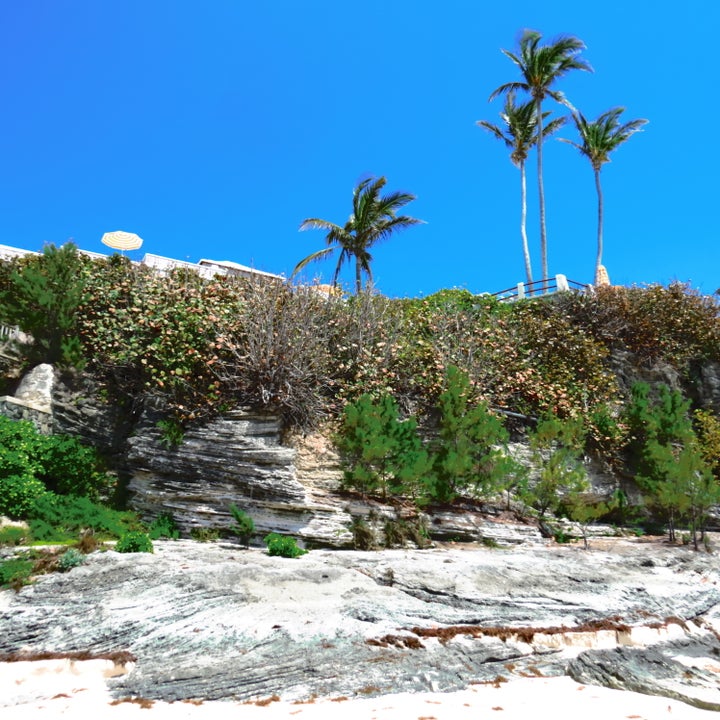 Nonetheless, Skalnik continues to take pictures at venues to send back to her engaged couples to prove that Puerto Rico is still open for destination weddings.
In the second part of this article, you'll read about what to expect in future hurricane seasons and just how to plan a destination wedding.
Related
Popular in the Community