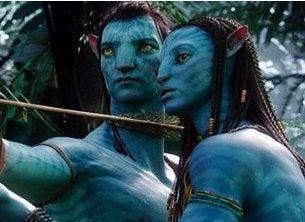 Such is the case every year, when the Oscar nominations were announced this morning there were several key omissions. No Julianne Moore? No Samantha Morton? Um, The Blind Side" as Best Picture? Really? Anyways, because snubs sting, I've concocted a way to honor the Oscar forgotten. I've selected some films and actors left in the dark this morning, and nominated them for "Forgotscars." Vote for your favorites from now until March 7. Unfortunately I can't offer any gold statues for any of the winners but in the court of public opinion, this vote matters. Here are the nominees...
Best Picture:
Invictus
Star Trek
The Fantastic Mr. Fox
(500) Days of Summer
The Hangover
Best Actor:
Matt Damon, The Informant!
Tobey Maguire, Brothers
Sharlto Copley, District 9
Ben Foster, The Messenger
Robert Downey Jr., Sherlock Holmes
Best Actress:
Maya Rudolph, Away We Go
Emily Blunt, The Young Victoria
Abbie Cornish, Bright Star
Michelle Monoghan, Trucker
Marion Cotillard, Nine
Best Supporting Actor:
Alfred Molina, An Education
Alec Baldwin, It's Complicated
Anthony Mackie, The Hurt Locker
James McAvoy, The Last Station
Zach Galifianakis, The Hangover
Best Supporting Actress:
Julianne Moore, A Single Man
Melanie Laurent, Inglourious Basterds
Samantha Morton, The Messenger
Diane Kruger, Inglourious Basterds
Mariah Carey, Precious
Best Director:
Neill Blomkamp, District 9
Wes Anderson, Fantastic Mr. Fox
Spike Jonze, Where the Wild Things Are
Clint Eastwood, Invictus
Tom Ford, A Single Man
Calling all HuffPost superfans!
Sign up for membership to become a founding member and help shape HuffPost's next chapter