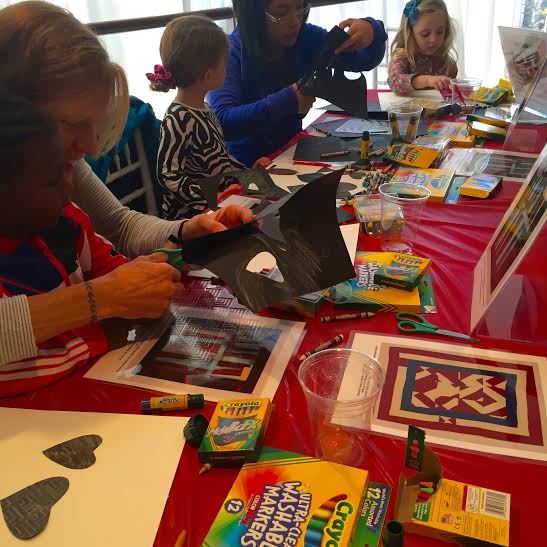 If you haven't heard of The Foundation for Art and Preservation in Embassies (FAPE), you will be properly impressed by their great ingenuity. According to their website they provide "permanent works of American art for U.S. embassies worldwide, contributing to the U.S. Department of State's mission of cultural diplomacy and cross-cultural understanding within the diplomatic community and the international public. All artworks commissioned or placed by FAPE are gifts, representing the generosity of some of the United States' greatest artists and philanthropists. As of 2015, FAPE's donations include permanent works by more than 200 preeminent American artists placed in more than 140 countries.
Exciting international cultural diplomacy initiatives can be seen through their site-specific commissions. Their founders are currently working with embassy representatives to bring original works to an extensive number of newly constructed U.S. embassies across the globe. As they proliferate, FAPE's mission, mandated by the State Department, is to commission site-specific works by American artists for many of them.
For this project FAPE is assisted by an advisory committee of prominent arts professionals, chaired by Robert Storr, Dean of the Yale School of Art. "When an artist has been selected and has agreed to create a work, FAPE works with the embassy architects, the State Department, and the artist, to ensure that the art is sensitively integrated within the building and its grounds. The works are all donated by the artists, and FAPE provides the funds to pay for their fabrication and installation, as is delineated by their website" Artists include such innovative luminaries as Joel Shapiro, Louise Bourgeois, Ellsworth Kelly, Martin Puryear, Sol Le Witt, Don Gummer, Maya Lin, Ron Gorchov, Elie Nadelman, Odili Odita, Elyn Zimmerman and many more."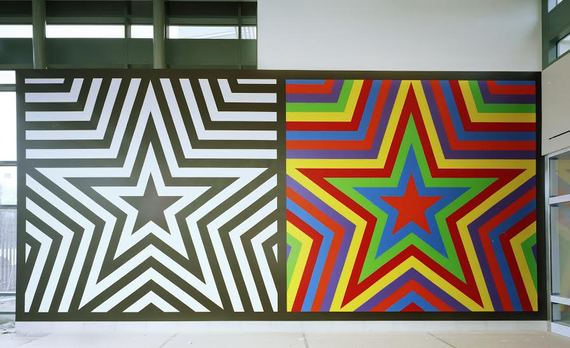 Now FAPE and Crayola are integrating art education with the artworks procured and developed for American embassies, and using them for the enlightened creativity of children in the broader United States school curriculum. I attended Family Day at Christie's where a fun international coloring book, produced by Crayola, was handed out as a gift to kids and (Crayola sponsored) computer stations which were set up with a guides who are members of the National Art Education Association to help facilitate the children's experiences. The images displayed for children are based on works from FAPE's Site-Specific, Original Print and GIFT TO THE NATION Collections. They experimented with images created by prominent artists who are part of the embassies collective artistic presence.
Between juice boxes and Lolli-pops, children delighted in experiencing their natural abilities merging with images on the screen, technically tuning into their artistic dynamism. It seemed hard to pull them away from the task at hand, as they curiously investigated and came up with their own interpretations of art. Who knows, maybe Christie's will be auctioning off great works of yet to be realized geniuses 20 years into the future because of this program?
According to FAPE and Crayola, "Joel Shapiro and Gee's Bend artists - have already been integrated into cross-curricular exercises for students, bringing art into lessons ranging from social studies to math in order to build children's creative capacity... Crayola's programs empower art educators to be "Chief Creative Officers" and leverage their expertise to coach colleagues on integrating art across curriculum. Crayola's grant programs fund innovative Creative Leadership teams of teachers, and help schools to develop cross-curricular art integration lessons with students."
Lesson plans have already begun integrating FAPE'S works to help students to learn about artists and art, embassies and other nations, art as Global Diplomacy, math-language-science, and leadership competencies. The first step is working with teachers on self-reflection, next is to build teachers' creative capacity, and then finally they embrace art-infused student lessons."
A showcase of children's art will also be featured during FAPE's 30th Anniversary celebrations at the State Department in April 2016'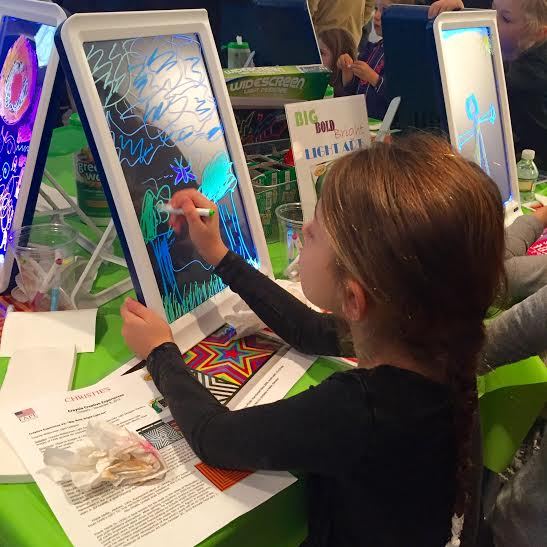 After the collective event at Christies', FAPE and Crayola donated all art supplies and materials to schools. FAPE Coloring Kits to Studio in a School, an organization that, since its inception in 1977, has brought more than 620 professional artists into classrooms as teachers and creative role models for more than 850,000 New York City school children, 90% of whom are from low-income families. Studio in a School was founded by FAPE Board Member Agnes Gund.
FAPE was founded by Leonore Annenberg, Wendy W. Luers, Lee Kimche McGrath and Carol Price.
Popular in the Community