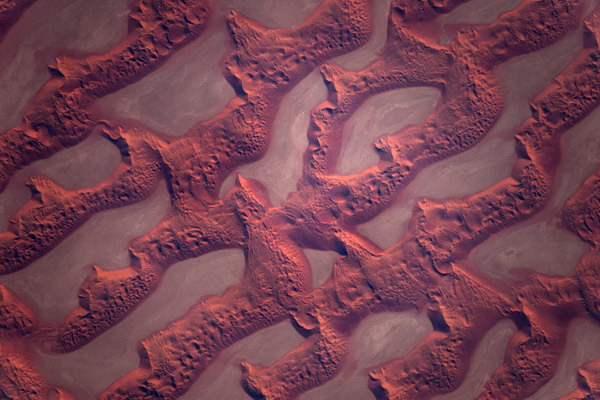 © Guy Laliberté - Algeria, Sahara Dessert, 2009 Print on cotton paper - 30 x 45 inches
Edition of 15
The fire-eating accordion-player who founded Cirque Du Soleil, Guy Laliberté, also became one of the first space-tourists to fly in a Russian Soyuz to the International Space Station. Laliberté, who has a bubbly kid-like demeanor, reminisced excitedly about his 11-day space mission, and the thrill of watching the planet spin under him with 16 sunsets and sunrises in one rotation.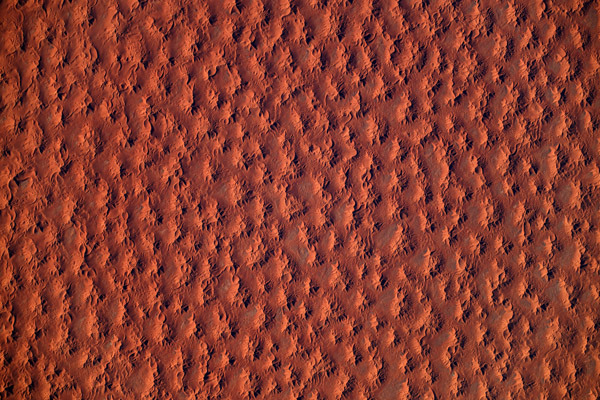 Algeria, Sahara Dessert, near Hassi Messaoud, 2009 - Print on cotton paper - 40 x 60 inches Edition of 8 © Guy Laliberté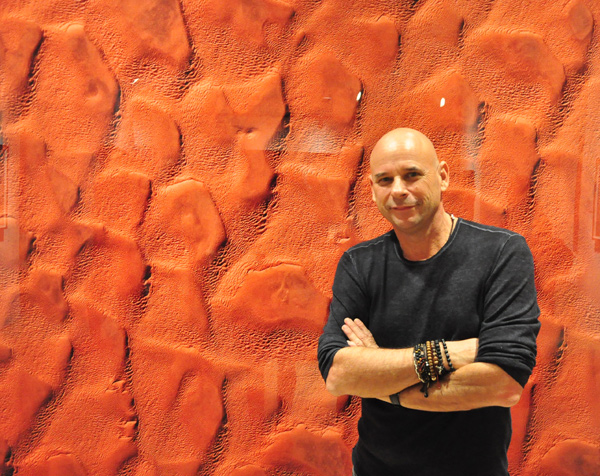 Guy Laliberté Photo: Kiša Lala 2012
It was in September 2009 that Laliberté became the 540th person to enter that privileged community of space explorers. "It was like being with the pioneers, the Christopher Columbuses of space," he said.  Already used to fearless vertiginous acts, the stilt-walker turned sky-walker was thrilled to experience zero-g weightlessness as a cosmonaut - but it was looking at the Earth from an altered perspective that gave him the aha moment that space-veterans speak of.
Looking out of the tiny portholes he tried to capture what he could glimpse of the lakes, volcanoes and deserts with his Nikon D3X.  As a kid, lying on the grass, looking up, watching the clouds, he'd imagined animals and fantastic creatures moving across a cerulean sky, and the earth in reverse seemed similarly protean when viewed from above. In the past during his travels, Laliberté had taken pictures for his own pleasure, but never ones that he considered exhibiting in public. "It was a hobby, but these are special" he explained, "It was like watching ephemeral art."
The 40 pictures on exhibit at New York's Marlborough Gallery were taken 220 miles above the earth, traveling at 17500 mph. These pictures were the result of chance moments, when cloud cover was minimal. Visibility is often best over the earth's most parched regions, which are cloudless due to lack of rain. He felt the pictures were important to share to bring awareness of the planet's dwindling water resources.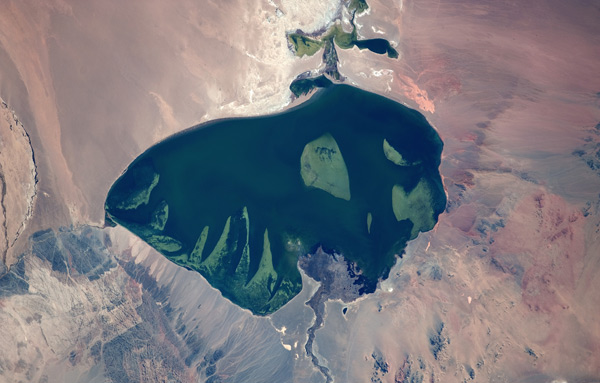 © Guy Laliberté - Mongolia Western Region Lake Hur Us Nuur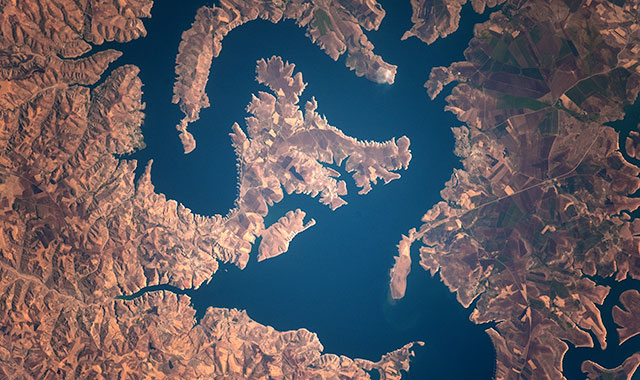 © Guy Laliberté - The Turkey Euphrates River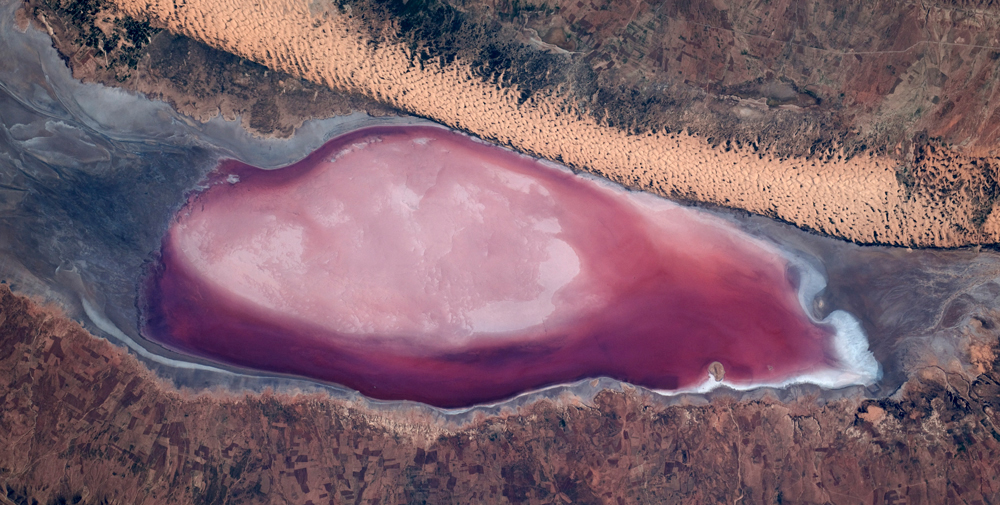 © Guy Laliberté - Algérie, au sud de Alger, Sidi Bakhti
Gaia, published by Assouline, is a collection of 102 of Laliberté's aerial panoramas of our planet, the proceeds for which will go to his foundation One Drop, which draws attention to water-related issues - and brings clean water to the world's poor. The earth's ability to support our quadrupling populations and also replenish its aquifers diminishes - as thirst for water increases, making water the most powerful future currency on the planet.
Wastage is an issue. One Drop cites golf courses as an example, especially those ornamenting desert playgrounds for the rich, and also incredibly, the 2400 litres of water it takes to make a single hamburger.
Among other artists who have made the environmental impact of water-use a focus is Maya Lin, whose 'What's Missing' project builds awareness of recycling and other conservation issues - citing another incredible fact, that the lawn, is America's most irrigated crop. The photographer Edward Burtynsky, who focuses more on aerial images of manufactured landscapes, told me that when working with Nat Geo on its 'Water' issue, he was acutely aware of the imminent water crises for the planet. India, for instance is faced with the troubling scenario of locating alternative sources as far away as Alaska to quench the thirst of its growing populace.

© Guy Laliberté - Tibet, Lake Duli Shihu, 2009 Print on cotton paper
72 x 108 inches - Edition of 3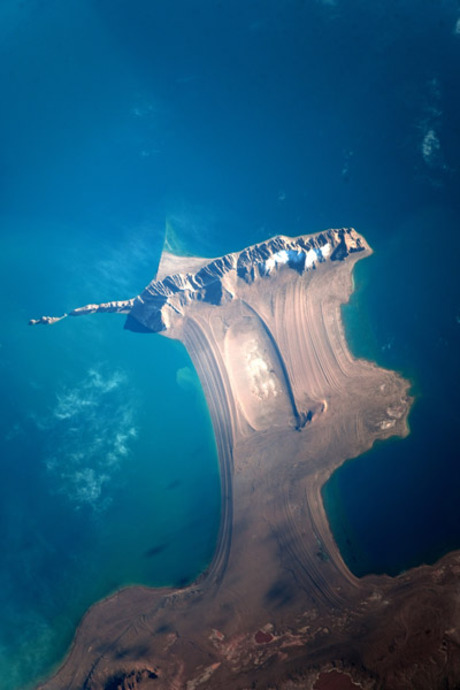 © Guy Laliberté - Tibet, Lake in the Xizang region, 2009 Print on cotton paper
60 x 40 inches - Edition of 8
"Water, water, every where, Nor any drop to drink," said the Rime of the Ancient Mariner. The environmental cost of desalination makes the demand for fresh water even greater. Laliberté's pictures show that China's control of Tibet, one of the highest regions on our planet, is also a strategic investment in terms of its mountain streams. The Himalayan streams feed some of the world's largest rivers supplying China's agricultural lands and industries.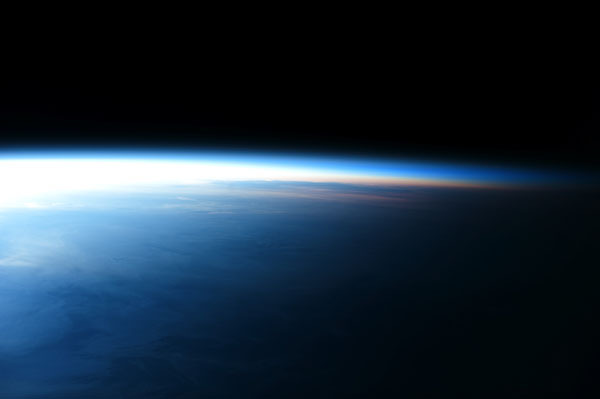 © Guy Laliberté - Mali, above Dianké, 2009 - Print on cotton paper - 40 x 60 inches Edition of 8
As for Laliberté's imagination, the sky is not the limit, for his ability to think big is demonstrated by his arc from penniless street performer to founding a circus that would burgeon into the most popular, theatrical, global performing empire that recently set his worth at over $2.6 billion in Forbes' estimate. But it was more than a vanity mission which set him out to conquer physical challenges - it was to make him look at his own life differently. "It was a spiritual experience," said Laliberté. A personal journey that also made him see the earth as a biomorphic whole to which our own survival is intimately linked.
"When you are up there, feeling infinite space, the earth looks like a fragile planet against the immense universe. We are just another fleeting species, passing by."
"I do believe there is life elsewhere, and we are not alone," he mused. "But not having found an alternate place for now, it is crucial to take care of the one place we do have."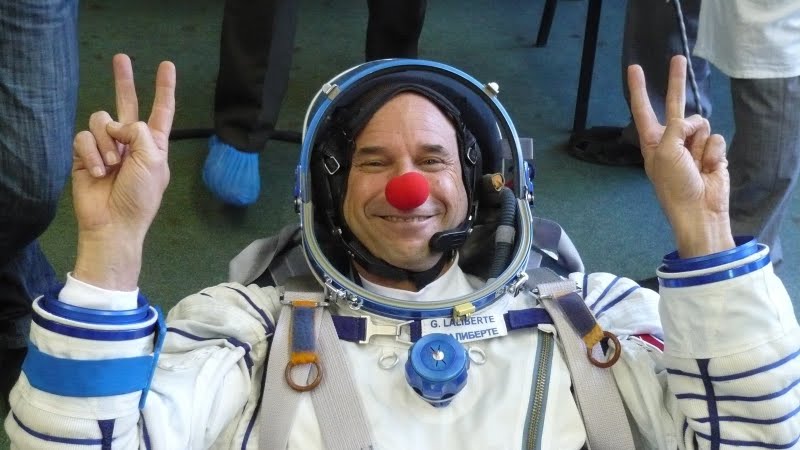 © Guy Laliberté - Clown in Space - Courtesy of Assouline
REAL LIFE. REAL NEWS. REAL VOICES.
Help us tell more of the stories that matter from voices that too often remain unheard.