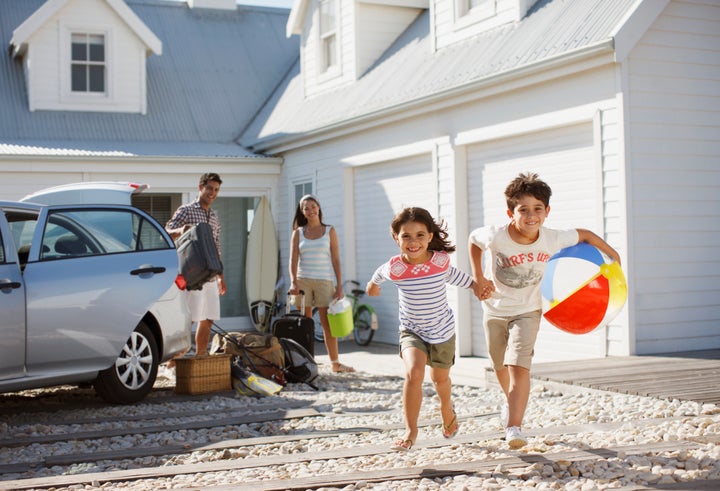 "The worst part of our vacation was the first day we arrived," my friend Chelsea told me after I asked her about her recent trip.
"The house backed on to commercial space, with an all-night strip club! Could you imagine?" Chelsea exclaimed.
For a small family like Chelsea's, that was a huge blow to a much-needed vacation. But they aren't alone; I've heard this problem time and time again, especially in my business. Misleading advertisements are actually quite common where owners leave out small tidbits that might scare away potential clients.
So, what can you do to guard against misleading ads? Here are four tips to help you with renting a vacation home while ensuring you are getting exactly what you bargained for this summer.
Rental Tip #1: Review The Reviews
Only rent through websites that have accountability reviews and ratings. These sites include Airbnb, Homeaway, VRBO, and others.
The rating and review system is the single most important feature of these vacation rental sites. Not only do they provide you with the opinions of previous renters, but the system keeps owners accountable for their listing and actions.
This insurance almost always keeps the scammers away, including the craftiest ones. One of the most common tricks is the Craigslist scam, where fake owners gather home photos from realty sites for their rental posters. Or, some will copy an entire Craigslist advertisement and simply re-post it, verbatim with photos, hoping to get unsuspecting clients to pay a deposit.
Vacation rental sites that have built-in rating and review systems will not only help you avoid these scams, but will give you a secondary source of information on the property you intend to rent.
Rental Tip #2: Do A Virtual Reconnaissance
Another option is to do a 'virtual reconnaissance'. Unfortunately this isn't nearly as cool as it sounds, nor does it involve Bradley Cooper in combat gear.
By virtual reconnaissance, I mean using the digital tools at your disposal to check out the property and surrounding area. For instance, check Google Maps to see what businesses are close and consider if they will potentially cause some type of disturbance. Dance club? No thank you! Alligator farm? Yikes!
While you're on Google, you can check the street view function to get real-life visuals to see what the home looks like. Yes, the listing will have its own pictures, but this will give you a secondary source of visual information.
Rental Tip #3: Start Early
There is nothing worse than trying to sort out trip details at the last minute. The best rental homes are booked early on, and if you wait too long, you may get stuck with the worst homes or apartments -- and that's no fun on vacation. As much as you possibly can, plan your trip well in advance, starting by reaching out to several vacation homeowners to discuss their properties.
What I find helps most is planning a vacation schedule at least six months in advance. Half a year before, pick a destination (family meeting time!). Five months out, find a place to stay. Four months out, organize ground transportation or car rentals. Three months before, plan your activities, and book tours or tickets.
Rental Tip #4: Communicate With Owners
The best way to determine whether a homeowner is legitimate is to have a conversation with them. After sending out several inquiries, you can sit back and see which owners are the most responsive and which ones seem easy to deal with.
In order to discover any weaknesses of a property, I use the 'name your weakness' test. I preface my question by acknowledging that every property has at least one flaw, and then simply ask the owner to name theirs.
"Well, sometimes the house across the street can be a bit noisy on Saturday evenings" - we can all live with that!
"If it's the rainy season sometimes the water can come in the back door, but we have lots of towels" - okay, no problem.
"We often have lawyers stop by because of the ongoing civil suit" - wait, what?
I find that this simple question brings to light flaws that aren't typically in the listing description.
So go raid your vacation fund and start planning your family's next amazing trip, and you won't need to dance around any potential vacation time bombs.
The only thing left to decide is who gets shotgun. Happy vacationing everyone!
Related