 "The Free Internet Act," as the idea has been tentatively named, intends to preempt any future legislation aiming to limit the scope of the Internet or censor content. Redditors have turned the "r/fia" page into a place to craft something they'd like to someday see become a standard for governing the Internet.
The group's self definition, from "r/fia," reads as follows:
The Free Internet Act: To promote prosperity, creativity, entrepreneurship and innovation by preventing the restriction of liberty and preventing the means of censorship. FIA will allow internet users to browse freely without any means of censorship, users have the right to free speech and to free knowledge; we govern the content of the internet, governments don't. However enforcements/laws must also be put into place to protect copyrighted content.
An Austrian Reddit user, who goes by the name "RoyalwithCheese22" and prefers to remain semi-anonymous, started the thread with the intention of building a piece of potential legislation that could be a means for compromise.
"The idea is to aim high," the thread reads. "This is the same strategy employed by SOPA/ACTA pushers. We are aiming absurdly high, so that we can back down and reach a compromise."
While Royal is the moderator of the "r/fia" subreddit, he has said he wants the process to remain community-driven.
"I'm not the leader, this is a real community project," he told Mashable. "Whatever the community decides will be done."
However, many of Royal's personal ideals fall closely in line with the document that has emerged, particularly regarding copyright issues. While the current form of FIA does aim to respect the rights of copyright holders, there's a clear push to allow fair use for transformative works and protection from incidental infringement. This bill would make it much harder for copyright holders to remove potentially pirated content, as well as limit the amount for which they could sue.
FIA also goes to great lengths to protect those who upload potentially infringing content, and while Royal says he's not an opponent of copyright, it seems at least the community would like special provisions that protect copyright infringers from financial liability.
The document also lays out guidelines for content removal, giving uploaders at least 30 days notice and a chance to defend what they have posted. But that sort of time period may be too long for organizations like the MPAA, considering SOPA's calls for sites to comply with takedown requests within just five days.
This treaty may not be interpreted as implying for any country, company, group or person any right to perform any act aimed at the destruction of any of the rights and freedoms set forth herein.
The process for compiling FIA is far from perfect, and even Royal thinks the document has been hard to effectively edit. He told The Huffington Post that he'd like to attract more tech-savvy proponents that could find an easier means of fostering collaboration on the document. He's also not opposed to taking the editing process elsewhere the Internet, saying that the discussion is "definitely not limited to Reddit."
One of the biggest challenges for a piece of user-generated legislation like this is having it be recognized widely and by the right people.
While the group's work has gained attention, such as when Royal was interviewed by Mashable, the draft legislation is still far from Washington or any governing body that may be able to breathe life into it.
To be sure, the idea of getting FIA off the ground may seem idealistic, but Royal sounded an optimistic tone.
"If we can raise enough attention and support from the public for something as massive as the SOPA & ACTA protests, I expect politicians to notice that this is an opportunity to get huge voter support," he told HuffPost.
Directly reaching out to those who could propose a bill like this is also an option, but it may be hard to coordinate given the community-oriented nature of the idea.
"Writing to senators who strongly opposed SOPA has been discussed," he said. "But this is not my decision to make. Everything including how to proceed with a final bill will be decided by the community."
Whether or not any form of the document will become a reality remains to be seen, not only because it may not get the needed attention from legislators, but also due to the overwhelmingly democratic user-generated process Royal wants to foster. And while creating a global treaty using such a process seems like a massive undertaking, Royal's wider aspirations are no less ambitious.
"Even though FIA is aimed at saving the Internet from censorship and surveillance, my true intention is to promote true, direct democracy," Royal said. "To empower the people of the world to become independent of wealth and political status to have their voice heard. The Internet is just the means to this goal. For this to happen the Internet has to stay free."
Related
Before You Go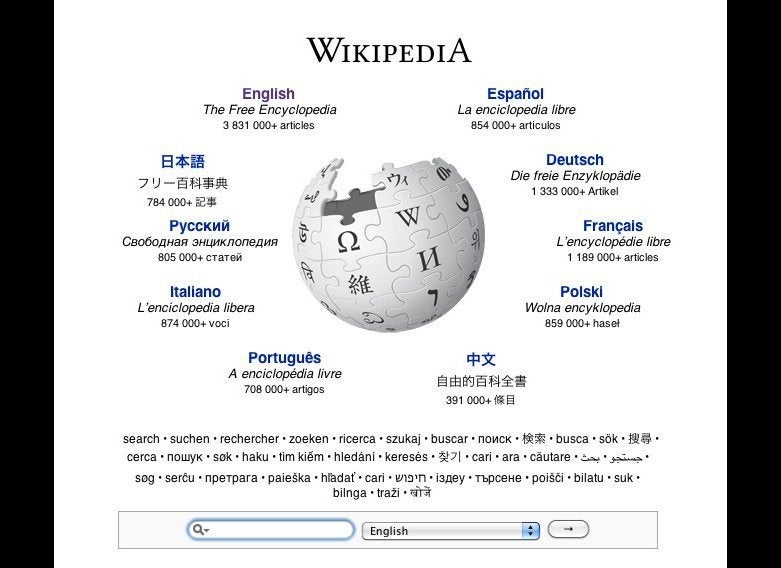 11 Huge Sites Protesting SOPA
Popular in the Community