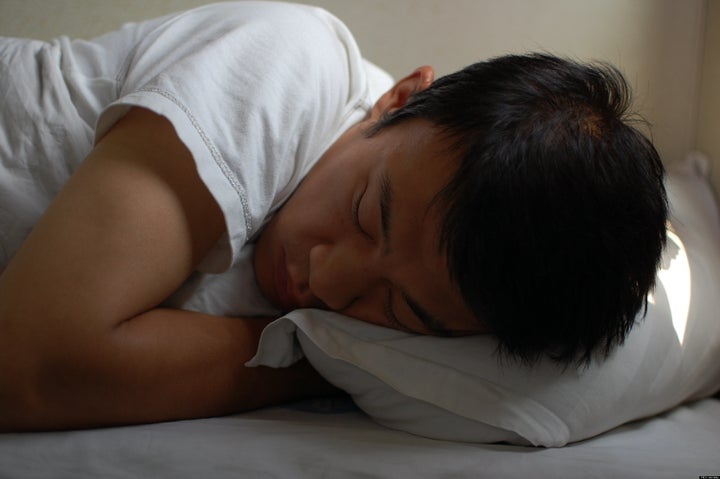 We've all heard of the dreaded Freshman 15, but what about the Freshman 8?
HuffPost College is encouraging all incoming students this year to get at least eight hours of sleep each night -- and 'The Sleep Doctor', Dr. Michael J. Breus, has joined the cause. Every morning on Facebook, we'll be asking college students on how many hours of sleep they got the night before. The top 10 college students who respond the most -- and don't stop with a number; tell us how you're feeling -- will be enrolled in a contest to win a free trip to New York to join in HuffPost's 2010 Game Changers event (more on that below). The winner will be chosen by YOU in a voting slideshow, so get ready to judge the best college sleepers in the country!
The first step is becoming a fan of HuffPost College on Facebook. When we post every morning, you'll see us in your News Feed -- that way, you can respond, and share your progress with your friends. Each morning we'll ask a sleep question -- respond to be eligible to win the trip!
Then, at the end of the month, we'll collect the best sleepers in the country, and invite them to compete for a free trip to New York on October 28, 2010 (sorry, we're only accepting students studying in the U.S.).
About Game Changers: HuffPost's Game Changers series celebrates 100 innovators, visionaries and leaders in 12 categories who, whether working in the spotlight or under the radar, are changing how we look at the world and the way we live in it. We salute their efforts and determination.
For more updates on the Freshman 8, be sure to follow us on Twitter, too!
Take the Freshman 8 pledge!
REAL LIFE. REAL NEWS. REAL VOICES.
Help us tell more of the stories that matter from voices that too often remain unheard.