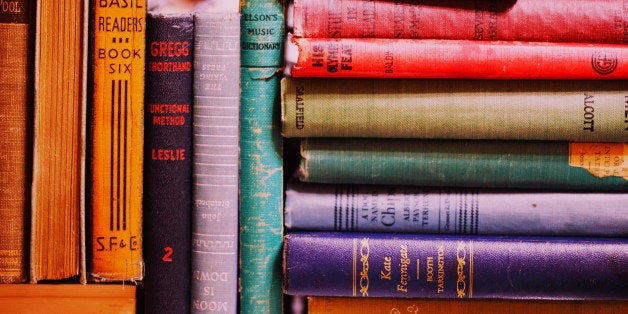 I'll never forget the first day of freshman year English. Since it was our first day of high school, most of the teachers spent the class period introducing themselves, their respective subjects, and making sure that we were acquainted and comfortable with our new surroundings. They were careful not to overwhelm us on an already stressful day. Not Mr. Morris. He marched right into the classroom a minute or two late and, without so much as an introduction, went straight to the overhead machine and put up a copy of E.E. Cummings's poem "l(a, " a poem that I imagine would challenge most adults if they were to read it today. After giving us a few minutes to look it over and try to decipher the seemingly nonsensical combination of letters and punctuation on the screen, he asked us a series of questions. What did we think it was about? What was Cummings trying to express? What was his purpose for using such an unconventional style? It didn't matter that Mr. Morris didn't know anything about us personally. He gave us the benefit of the doubt, that we would be academically eager enough to give this poem and his inquiries the consideration they deserved, thoughtful enough to produce responses worthy of discussion, and confident enough to share our opinions in front of a group of peers who at that time was mostly a group of strangers. That day, I remember feeling challenged, both to impress this man who already had my admiration, and to myself to use this opportunity to learn as much as possible from him.

That first day of class set the tone for the rest of the school year. Mr. Morris did an absolutely tremendous job of creating an environment conducive to learning and facilitating ideas. He did this by striking the perfect balance between treating us enough like adults to engage with us and expect a certain level of intelligence and work product, but still recognizing that, as freshmen in high school, we had a tremendous amount to learn, and that it was his job to teach us much of what we didn't know. While I often felt tested, it was accompanied by a feeling of exhilaration, which is exactly how education should be. And on a more fundamental level, Mr. Morris cared about us as people, took the time to get to know us individually, and actively celebrated what made each of us unique.

Mr. Morris also created a communal environment in our class by making sure that we learned just as much from each other as we learned from him. Through various eccentric projects, like producing a radio show modeled after scenes from Shakespeare plays or constructing a raft similar to the one used by Huckleberry Finn, Mr. Morris created a world that felt exclusive to his particular classroom. Even after all these years, when I struggle to recall the names of many of the people I was acquainted with in high school, I can still picture where almost everyone in the eighth period class sat. It had the communal bond so rare in classrooms, and so much of that bond was formed through our mutual love and respect for Mr. Morris. It embodied the word "experience" more so than any other learning environment I have ever been a part of.

I came into the freshman year English course already an avid reader, so I cannot say that Mr. Morris singlehandedly turned me on to books or reading. But what he did do was introduce me to a way of reading and thinking about books that was, up until then, foreign to me. Both in class and outside of it, he led me to some of my favorite books and my favorite authors, like John Steinbeck, Kurt Vonnegut, J.D. Salinger, and William Faulkner. On top of that, he taught me how to properly engage with them so as to come away from each work with a better understanding of what the author was conveying. To this day, I give so much credit for the immense, irreplaceable pleasure I derive from reading and writing to the skills that Mr. Morris taught me and the way he shaped my manner of thinking. These skills have made me a better reader, a better writer, a better thinker, a better student, and a better person. I know that I would not be who I am today without Mr. Morris and his freshman year English class.
Become part of the conversation and tell us about your own favorite teacher using the hashtag #HPHeartsTeachers on Twitter and Facebook.
Calling all HuffPost superfans!
Sign up for membership to become a founding member and help shape HuffPost's next chapter