The friendship between a 12-year-old British schoolboy and his Syrian refugee classmate is capturing hearts around the world.
Jack Stanley and Rani Assad are students at Harrop Fold School in Salford, England and subjects of the U.K. documentary series, "Educating Greater Manchester," which debuted on Aug. 31.
During the first episode of the show, 11-year-old Rani ― whose family fled Syria as refugees when he was just 4 years old ― explained that he's faced bullying in school. But his classmate, Jack, recognized that he was having a hard time and took him under his wing.
The story of Jack and Rani's sweet friendship spread beyond "Greater Manchester Viewers" as clips of their interviews have reached people across social media over the past week.
Touched by their lovely story, Twitter users were quick to declare #FriendshipGoals and noted that many adults could learn from Jack's openness toward others and Rani's kind heart.
″If ever there was a positive message to show how all the world can live together, Rani & Jack just nailed it," tweeted Paul Benbow.
Rani's dad Khaled told Manchester Evening News after the show premiered that Jack is "a good guy" who has done "nice things" for his son. "Some children do wrong things but Jack helped my son," he said.
Jack's mother Steph told the outlet that she's incredibly proud of her son. "That's just Jack through and through. He will take anybody under their wing if he thinks his assistance will help them," she said. "If he sees anybody in any bother, he will go out of his way to make them feel welcome."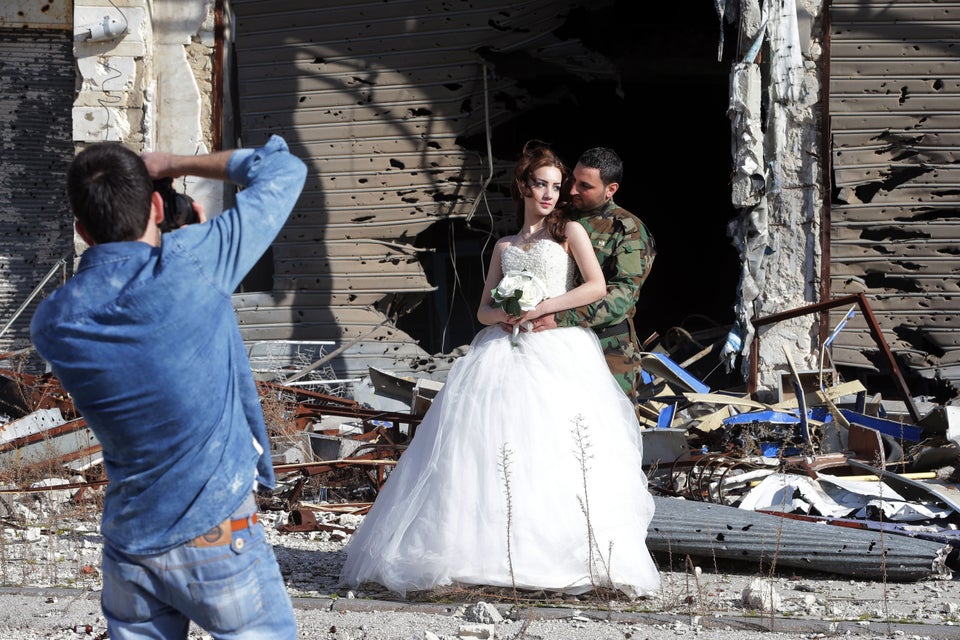 Syrian Newlyweds Evoke Beauty And Love Amid Rubble And Dust