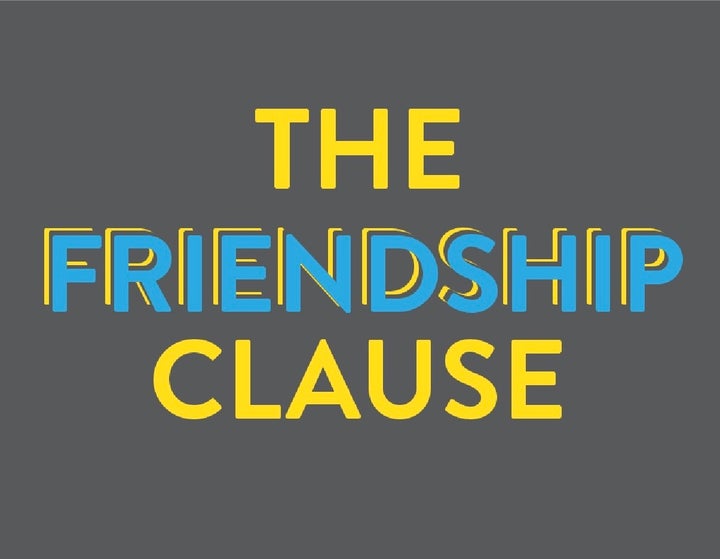 Who has experienced a moment in their lives where something happened that forever changed the course of their career?
Like many of you today, I really like to travel.
Over the years, I have had the opportunity to travel to most of the continents, many countries and even more cities. But there was one flight in particular that made a significant difference in my journey which transformed my life forever.
It all started on an American Airlines flight in 1995. I was traveling with a friend and read an advertisement in the American Way magazine entitled "Do you want to start your own business?"
My friend and I talked about it for a little bit and asked ourselves what we might do to make a difference in the lives of others. We both had already been employed in the human services field working with the intellectually and developmentally disabled. We agreed that our own communities in Brooklyn, New York were severely underserved when it came to meeting the needs of people with disabilities, especially when those disabled persons were persons of color. So wasting no time right there on the plane, I completed a short application from the magazine, chose a name for our new organization and identified our new mission. I mailed it as soon as I landed at JFK airport in New York. I was excited that we could start our own "business" and do meaningful work in the world, but I was especially excited about working closely with my dear friend and business partner. Even though he was 10 years older, we shared a common belief and interest around family, faith, education, careers and making a difference in the community. In just a matter of months after submitting that application, we began serving the intellectually and developmentally disabled right in our own community. We got off to a terrific start. Apparently, we were right! There was a big need for support services for the disabled within the underserved communities of Brooklyn.
Today, the Not-for-Profit Corporation we founded twenty years ago is known as The Thrive Network and it provides programs and services to over 1,200 individuals and their families with disabilites and employs over 600 people in New York City.
Two years into this new enterprise, I served as the Director of Operations while my co-founder served as the Executive Director. We enhanced the quality of life for those with disabilities giving them the opportunity to live with dignity, respect and independence while employing more and more people, developing programs rapidly and influencing the community in ways we never anticipated. Despite my hectic schedule, things were very positive . I tirelessly worked days and went to Brooklyn Law School at night. I graduated from Law School in 2001 and left my job at the agency I founded to become a Kings County Assistant District Attorney. From there, I left that role a short while after to become a lobbyist for the disabled community and the nonprofits who support them. Little did I know, that I would soon face a decision that would force me to choose between my friendship and the "business" my friend and I had started together. It was a predicament that I wouldn't wish upon anyone. And then it happened. In 2007, the Board of Directors decided to change the leadership of the organization. We will get to those reason shortly but for now, what matters is that I was recommended to replace my friend, a beloved executive and leader of the organization. A leader that also received success throughout his tenure in the small knit world of executives running organizations and providing services to predominantly minority communities.
Without all of the facts to permit me to understand the reasons why my friend was asked to leave, I was guided by a simple objective in deciding what to do. I was convinced that we could not disappoint those who depend on us for these vital services. If the Board thought I could help and lead the team, I should act accordingly. I was determined to succeed and meet the challenge presented, but with great reservation. My mind raced, filled with anxiety. What would I do? How would I lead the organization? Would I have the support that I needed? How would this ultimately affect our friendship? Is that really even a question? Is being a good leader and being a good friend mutually exclusive and can this co-exist?
At first, I didn't even give that question due consideration. I thought nothing could jeopardize so many years of friendship. All I could focus on at the time was the thought that people would be depending on me and I had to do whatever in my power to make sure that the organization would survive, without even taking into account what that might mean to our friendship. Here's where my story is the least bit anecdotal. As you are aware, leadership transitions at the executive level occur frequently, even more than we would like to acknowledge. However, when you add the complicating factor of friendship to the mix, such management transitions can become quite problematic instantaneously. At the end of the day, I had to keep in mind that it's a business, not a sensitivity group. Therefore, I have to run it like a business.
How often do leaders get to a point in managing a business that they get momentarily stuck on the issue of people's feelings, especially when those in question are the founders of the organization? Allow me to offer some advice: Be Comfortable with the Uncomfortable! And more importantly, mind your business and stick to your guns otherwise, no one will take you seriously.
When I was first confronted with the choice of trying to protect my friendship or protect the business, I was surprised at how little thought I had given it previously. Like many of you, I had heard some of the stories of famous partings like Steve Jobs from Apple and Michael Ovitz from Disney, but I never contemplated what would happen when it was my friend and my organization. As such, I had to search the internet to refresh my recollection of valuable lessons I might've missed from Apple or Disney. You may recall that in 1985, just one year after introducing the Macintosh PC, Steve Jobs was asked to leave Apple by the Board of Directors, by the CEO he had hand-picked, but with whom he argued with over direction and culture. He had been forced out of the very company he had built. The Board took a position that the well-being of the business trumps an overall relationship with a founder. Then, in one of corporate history's greatest twists of fate, twelve years later, the Apple Board used the same criteria to bring him back to take advantage of his vision and creative expertise even if it meant there would be no change in his personal style. And as we all know, the rest is history. Less than a decade later, Michael Eisner, the CEO of Disney, hired his friend Michael Ovitz to help him run the company. It took Eisner a little more than a year to decide that his friend simply didn't work out as planned at which point he paid him $140 million to leave, only to be sued by shareholders. In consequence, the Board alleged he had breached his fiduciary duties. Once again, the Board of Directors and Executive Leadership had to focus on business and looked beyond personality conflicts.
In each case, the Board of Directors had to recognize that the governance of large organizations sometimes gets messy and even though lines may blur. When it comes to doing business with friends, the bottom line is that the company needs to be run like a business. Period! In business, we consider several types of clauses but perhaps we are overlooking the most important clause – The Friendship Clause.
My own story differs considerably from these now famous stories of terminated executives. For one thing, I did not terminate my friend nor was I responsible for his termination. Despite many years of doing a lot of good things for so many people, his personal shortcomings and the loss of trust, compromised his ability to lead the organization he loved so dearly. Unfortunately for me, I was never free to discuss the circumstances that warranted his separation from the organization. Whether my silence or discretion in that regard was perceived as disloyal to him or indifferent, was and still is beyond my control. I was never at liberty to address his issues and had a duty of loyalty to the organization I was trying to stabilize. Such discretion on my part was not without cost. My perceived indifference cost me my relationships with friends, my own family, our vendors and staff that were largely unaware of what had gone wrong but deeply wounded by the loss of their leader. I had to make a choice to choose the greater good and honor my duty of loyalty to the organization. In the nine years since I was asked to lead, I have come to realize my co-founder was the best friend I never really knew. I have not reached out to him since I accepted the call to lead. In the first few years after he left, I used to wonder which I missed more, my friend or my own naïveté about how these things work. Sometimes the most important lessons learned, are the most painful ones. Despite these unfortunate events, I learned to overcome these obstacles and above all, how to position myself as a leader of an organization. As much as I enjoy friendships and consider myself a good friend to all, I know that once I undertake a duty of loyalty and performance to an organization, business will always come first. And for what it's worth, a true friend will respect that in the long run and let you focus on the job at hand.
As we become leaders, there are no manuals, criteria, or books that teaches us about The Friendship Clause of Business. We do not learn about supervising, training or managing the close relationships within our business until we are fully entrenched in it. It is my guess because such a clause is not essential to business leadership. Rather, it is our job to motivate our team towards a vision and build consensus through participation.
These specific moments help guide us on our journey as leaders. It molds us into who we are today: the good, the bad and the ugly. But it is how we internalize those moments and apply them into our successes and even failures that matter most.
So what advice can I share with you today?
1. Focus on the purpose at hand; mission, vision and values of your business. Did we ultimately deliver on the promise?
2. Understand that people matter. It's not about any one individual nor just the executive. It's about the collective;
3. Do the right thing. If you know something is the right thing, that's what you should be doing. You should not be trying to find a way around it or second guess yourself to accommodate your friends at the sake of the collective;
4. Stop avoiding the difficult conversations. Effective leaders oftentimes make difficult decisions. Attack it head on and fix the necessary issues at had before they fester and get even worse;
5. Get things done: Forget about the friendship and worry about the business and;
6. In the end, Lose A Friend because there is no Friendship Clause in Business.
REAL LIFE. REAL NEWS. REAL VOICES.
Help us tell more of the stories that matter from voices that too often remain unheard.