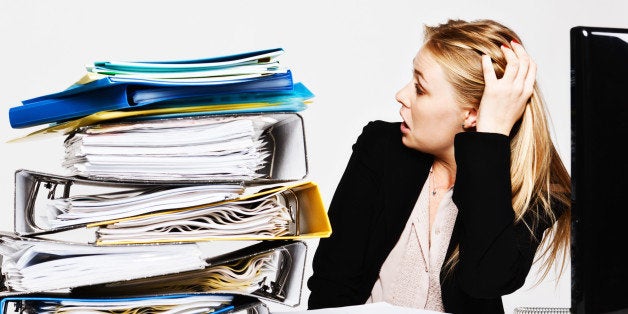 If you'll excuse me, before I work on this blog, I have to make a fourth call to my diabetes doctor's office, who was referred to me by my primary care doctor (after waiting until he got the referral from my health plan), to see if my diabetes educator has asked the doctor to sign my prescription so that she can turn that over to the office staff in order for them to fax my prescription to my it's going to be a while because we're backed up pharmacy in order for the pharmacy to see if my insurance company will cover it after my high deductible is met and after said insurance company check's my employer's health plan that was offered to me at the price of flying to Hawaii every month #thatsmydiabeteslife.
Truly, navigating the logistics of personal diabetes care is like having a second job. I actually look at the personal management of my own diabetes as being equal to running a small business due to the fact that I am often my own project manager, sales manager, team leader, reimbursement director and financial CEO. And the astronomical financial expenses associated are, unfortunately, the cost of doing business with my company goal of staying out of the hospital and/or simply staying alive. It is daunting.
88,000 -- This number represents the approximate number of times I have pricked my finger and checked my blood glucose levels since my diagnosis of type 1 diabetes 27 years ago. (And I didn't calculate in the extra times I needed to test due to various unexpected circumstances.) The physical pain of this not with standing, what about the financial toll of all these strips? It is difficult to think about because honestly, in some parts of this country, I could have literally bought a house with the money I've spent on test strips alone.
Diabetes is big business. Really, really big business. And over the years, the cost of health care premiums, diabetes management tools, copays, and preventative care, have been skyrocketing with no end in sight. And when we don't want to compromise our health, we have no choice but to purchase what we need. These costs are now so out of hand that it's putting an enormous strain on not only our personal finances, but on our societal health care system as well. For many of us, money dictates our personal ability to care for ourselves. And we collectively hold our breaths and pray that nothing unexpected arises. Add this mindset to the health care access of needing to stay healthy, and well, it's exhausting.
I began unraveling the true cost of staying healthy with diabetes and found that when people are backed into a financial corner, they often begin to look for shortcuts in their care. Avoiding doctor visits, reusing medical supplies that are designed to be used only once, ignoring signals from our bodies that are trying to tell us that something is going wrong. We find people trolling the Internet for deals, borrowing supplies from friends/family members, choosing health care plans based on coverage and formulary status of diabetes management tools. We continually hound and beg our physicians for letters of medical necessity. And even though, thankfully, we can now purchase health insurance, the cost of deductibles, copays and premiums are so high that it is often still out of reach for many people. And because of this, many can't take advantage of the new technological advances designed to help them to not only live a better life, but perhaps even keep some complications at bay. To be denied access to these technologies simply because of cost is a lose/lose situation for all of us, our families, friends, loved ones, employers and society at large.
Not only do we sometimes face debilitating physical complications, but many times, we must make choices that have devastating financial ramifications. Over the last several years, I have had parents tell me that they had to sell their homes to pay for high tech diabetes supplies for their kids as they want their child to have the very best chance for a healthy, good life and so they must make that choice. Now add a complication to the already astronomical cost of just staying healthy and the numbers become staggering and typically have a domino effect on the caregiver as well.
Lets be honest here, if we want to have a chance of living good, healthy lives and/or if we want to live at all, we must pay dearly for our care. Because we now have health care access in the United States, we are moving in the right direction. But we aren't there yet. Not by a long shot.
Portions of this article on the cost of diabetes first ran on Diabetic Connect, an informational resource and online community for people with diabetes.