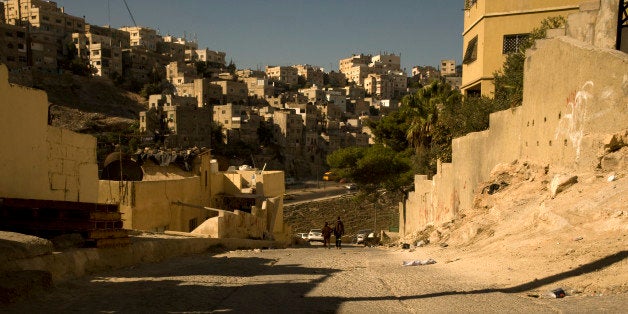 The 2030 Agenda for Sustainable Development wisely acknowledges, "[t]here can be no sustainable development without peace and no peace without sustainable development." We are living in a time in which war, conflict, political oppression and the threat of violence from state and non-state actors have forced an estimated 60 million people into displacement. In just the past five years, from Africa to the Middle East to Europe and Asia, at least 15 conflicts have erupted or reignited while other crises remain unresolved.
The status quo is unsustainable. Recognizing the symbiotic relationship between peace, justice and development is of critical importance, but we cannot stop there. As Sustainable Development Goal #16 strives to "[p]romote peaceful and inclusive societies for sustainable development, provide access to justice for all and build effective, accountable and inclusive institutions at all levels," such methods must assume an approach that puts the needs of survivors and victims at the center.
Such an approach necessitates first acknowledging the long-term impacts that widespread trauma from torture, war, political oppression and forced displacement have upon individuals, their families and communities. As societies emerge from conflict or out from under oppressive rule, their people are confronted with the extraordinary task of rebuilding what they have lost and/or establishing institutions and programs that may have never been adequately in place. In these situations, it is of critical importance that the wounds inflicted upon survivors -- whether physical, psychological or both -- are given an opportunity to heal and that survivors have access to specialized services that will help them as they attempt to rebuild their lives. Likewise, peace-building efforts must incorporate mental-health and psychosocial principles as core components of developing systems for justice in whatever form deemed appropriate.
Ending impunity and ensuring that perpetrators of torture and other gross violations of human rights are held to account are essential to preventing future or ongoing violations. While justice and accountability initiatives should involve criminal prosecutions of individual perpetrators at the highest levels, in the cases of widespread, long-term and systematic abuses, such initiatives should also undertake holistic and culturally tailored approaches that support community healing, rebuild social cohesion, and facilitate lasting peace and stability. Such approaches may include -- but are not limited to -- truth and reconciliation commissions, victim-perpetrator dialogues, memorialization, and special regional or national courts.
Justice approaches that effectively put the needs of survivors and victims at the center afford them the opportunity to play a central role in determining the form and approach of justice and accountability procedures, in addition to serving as witnesses and sharing testimony. This empowerment can enhance the healing process for survivors and their communities, as well as play a key role in carrying out free and fair trials in the case of criminal prosecutions. Beyond that, emphasis must be placed on providing survivors, victims and their families with access to redress, including compensation, restitution, and rehabilitation services.
Within the United Nations system is a unique humanitarian tool and grant-making entity designed to support organizations that offer lifesaving assistance -- psychological, medical, legal and social -- to survivors of torture. The UN Voluntary Fund for Victims of Torture maintains a unique victim-focused approach to help fulfill a survivor's right to rehabilitation. There is great work being done around the world with the Fund's support but it is chronically under-resourced. For 2015, it gave out $7.7 million in grants to support 190 projects globally reaching more than 57,000 survivors. It has about $2 million allocated to emergency granting as needs arise through the year. Of its total grant-making capacity of $9.7 million, the United States contributed $6.5 million and Germany contributed $1 million, meaning that the rest of the world combined gave only $2.2 million. A simple and concrete step nations can take in furtherance of the goal of achieving peace and justice is to increase their contributions -- or begin to make contributions -- to build this vital Fund into a more robust grant-making entity that can reach more survivors, help more families and positively impact more communities around the world.
This post is part of a series produced by The Huffington Post, "What's Working: Sustainable Development Goals," in conjunction with the United Nations' Sustainable Development Goals (SDGs). The proposed set of milestones will be the subject of discussion at the UN General Assembly meeting on Sept. 25-27, 2015 in New York. The goals, which will replace the UN's Millennium Development Goals (2000-2015), cover 17 key areas of development -- including poverty, hunger, health, education, and gender equality, among many others. As part of The Huffington Post's commitment to solutions-oriented journalism, this What's Working SDG blog series will focus on one goal every weekday in September. This post addresses Goal 16.
Related
Popular in the Community