We scoured the Internet looking for funny protest signs (you know, the ones that don't make you want to curl up in a ball and cry) from the town hall protests. But now we want to hear from you! If you've seen any we missed email us here.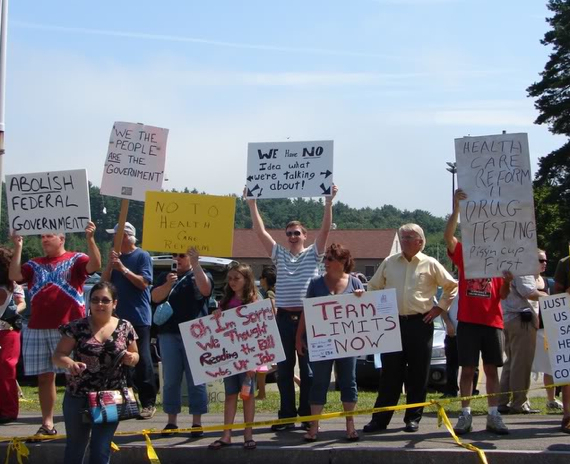 Here's a gem from a protest in New Hampshire: A man holding a sign with arrows pointing to the other protesters saying, "We have NO idea what we're talking about." (Via Democratic Underground)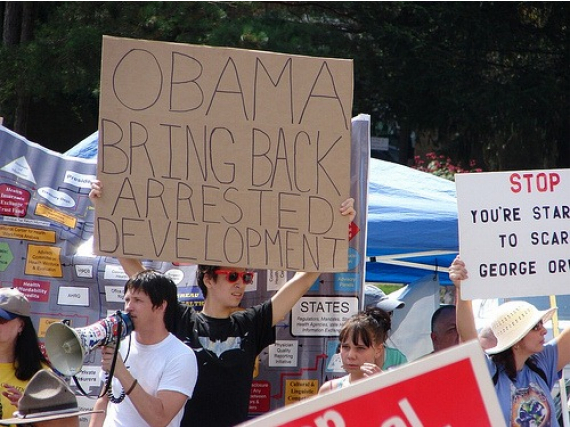 Here's a man with a serious cause: Getting the president involved in putting "Arrested Development" back on the air. It's the most important issue of our time. (Via Joey Devilla)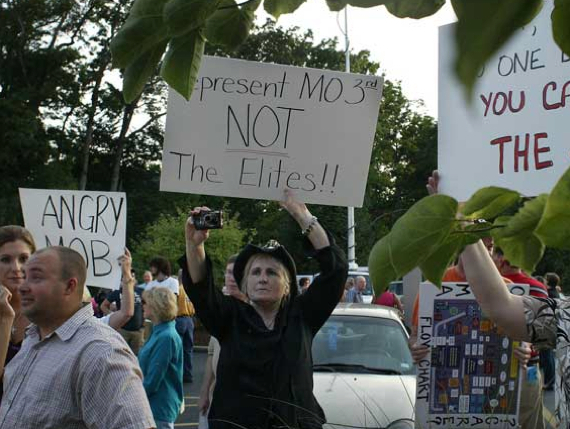 From the St. Louis Post-Dispatch comes this photo of a protester carrying a sign that reads "Angry Mob." She either has a wry sense of humor or no imagination whatsoever.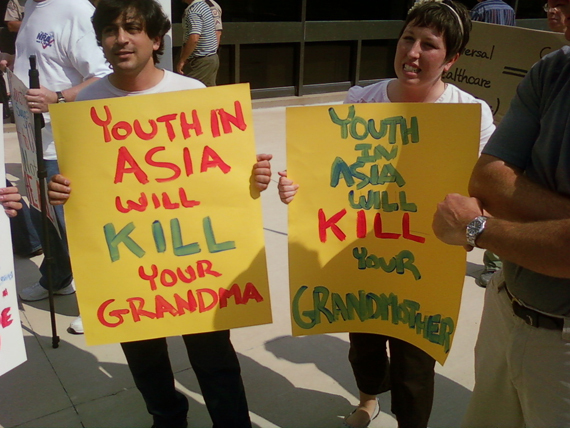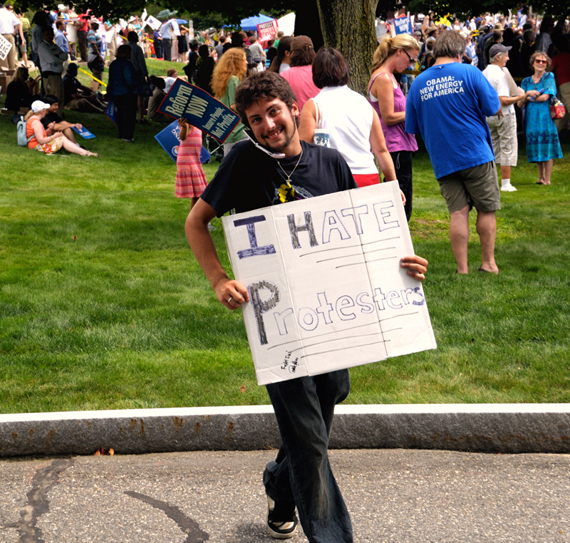 Thanks to reader FS Gilbert for this shot from Portsmouth, NH!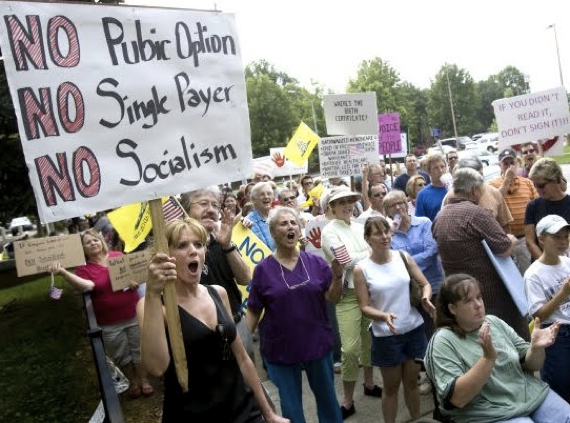 And, last but not least, thanks to many of our readers for sending in this picture of a woman whose lack of spell check made for a strong, if off topic, protest sign. (Via NewsObserver.com)
Calling all HuffPost superfans!
Sign up for membership to become a founding member and help shape HuffPost's next chapter