Many working moms face obstacles when it comes to breastfeeding and pumping. But in Kristen Bell's line of work, lactation can be an asset.
Appearing on "The Ellen DeGeneres Show," Bell and her husband Dax Shepard talked about their experience filming their upcoming movie "CHiPs," which Shepard also wrote and directed.
Bell plays a very unlikable "ex-trophy wife" character, so for the sake of authenticity, the actress believed she should have larger breasts to give the appearance of implants. The couple told DeGeneres that since Bell was lactating at the time, she decided to go a day without pumping to achieve the look.
"I was supposed to be pumping every four hours," said Bell. "So it was like [mimes breasts growing]."
Shepard said he was "worried there was going to be a medical issue" and encouraged his wife to pump a little bit. But Bell told him that wouldn't work. "You can't! You open the floodgate, that's a wrap," she joked.
Ultimately, the actress was pleased with the experience. "It was mildly painful, but it was worth it," she said, noting, "This was my version of Christian Bale losing 125 pounds or something."
Added Shepard, "I wish there was a way for me to repay it ― like not pee for a couple days."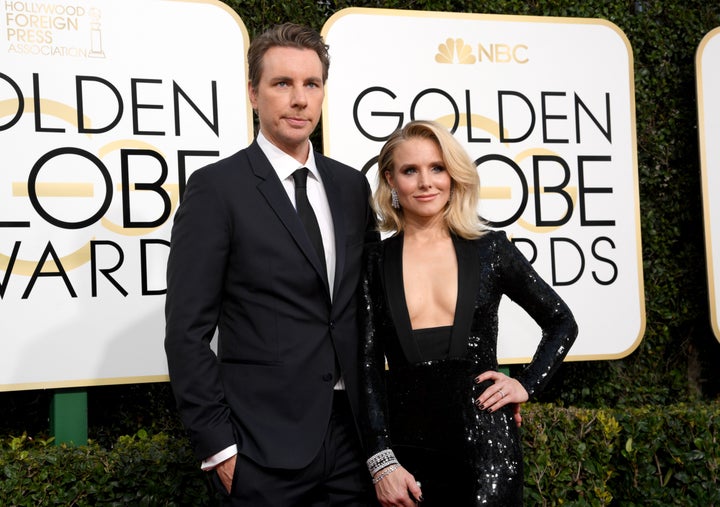 Bell and Shepard are parents to 3-year-old Lincoln and 2-year-old Delta Bell. During the interview, they shared another breastfeeding-related anecdote.
When the actress wore a gown with a plunging neckline to the Golden Globes, Shepard said he hardly noticed.
"She started breastfeeding our children in front of, almost exclusively, our dude friends," the dad recalled. "The baby was always hungry when my guy pals would come over. So you just get over it real quick, and it becomes like white noise," he joked.
"They're just boobs," Bell said. "They're life sources," added Shepard.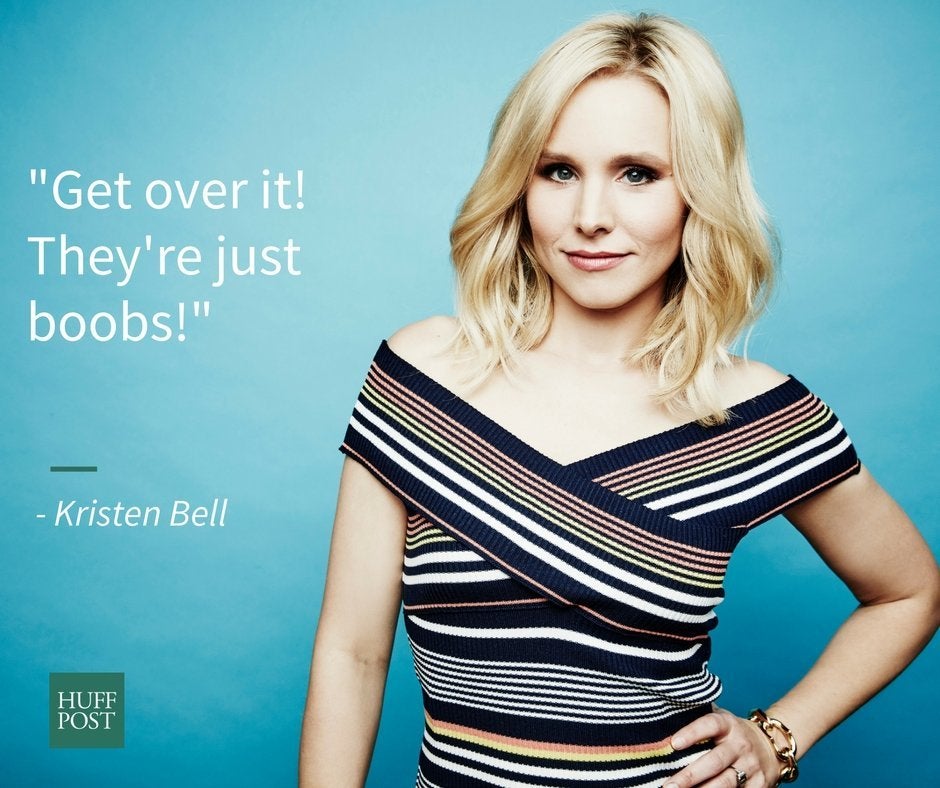 Celebrity Moms Who Have Stood Up For Breastfeeding