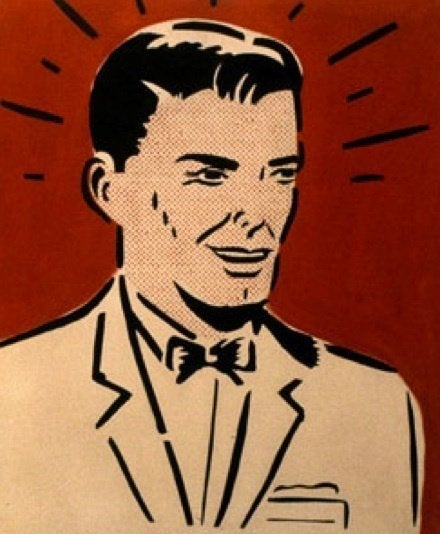 In a year where the public narrative threatened to veer off the tracks, cultural satisfaction could be found far from the glare of the media fire. It was a relief to turn away from celebrity self-immolation, box office speculation, and aggrieved political posturing. If the public sphere often disappointed, the best of the creative class responded with invention, self-reliance, and nimble thinking -- not a bad combination.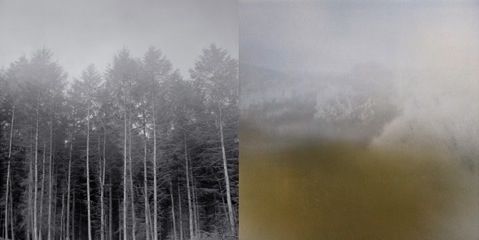 The Long View: Richard Skelton's Landings LP and CD.
Nobody embodied this spirit better than Richard Skelton, a musician from northern England who currently lives on the west coast of Ireland. Skelton's stark and haunting instrumental music revolves around his connection to landscapes -- he'll live in a remote area and record an album while he's there. But this is not pastoral music laced with sentimentality. The songs on his gripping record, Landings, build slowly to melodies that are at once eerie and lovely, touched by remorse. Admirers of Arvo Part will respond to Skelton's elemental work. He produces and distributes the records himself, along with limited edition books of poetry and photography. The results are ambitious and personal, and fundamentally intimate. Even in the face of mass market onslaught one man's brilliant assertion can still seize the day.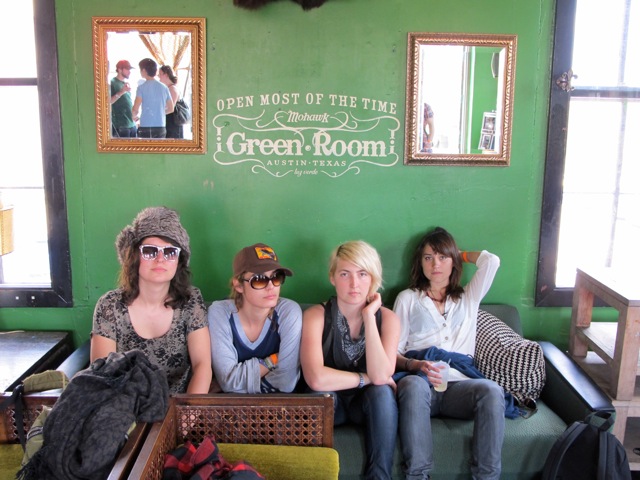 On the Path: Warpaint at Mohawk's in Austin.
On a more energetic note, Warpaint stormed into South by Southwest, played 10 shows, and took no prisoners. They were terrific and their new record, The Fool, has earned them well-deserved attention. The uninitiated need to look no further than the video of Stars , from their debut EP, to have their hearts melted. The LA-band's live performances, marked with hazy atmospherics, insistent drums, and dreamy harmonized vocals, established them as a sultry force for good.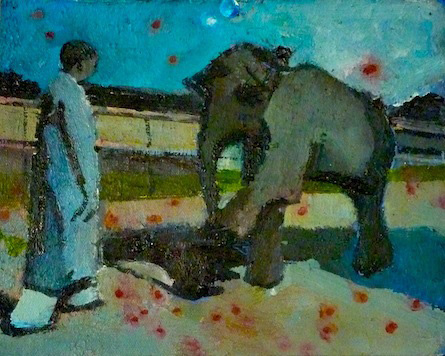 Kurt Knobelsdorf: Elephant and Man, 8x10" 2010. Courtesy Steven Harvey Fine Art Projects.
At Art Basel Miami Beach every work competed for attention and the results were unfocussed visual overload. So it was welcome to return to New York and discover the small paintings of Kurt Knobelsdorf -- who happens to be a Miami native -- at Steven Harvey Fine Art Projects. The 31 year-old's small, compelling figurative paintings vary in subject: Art Deco buildings, a man leading an elephant, a woman bent over in a field. What binds the work together are thick painterly surfaces and ambiguous, eccentric imagery. Knobelsdorf keeps us off balance in the best sense, he trusts that we'll follow him into the dark and then back into the light.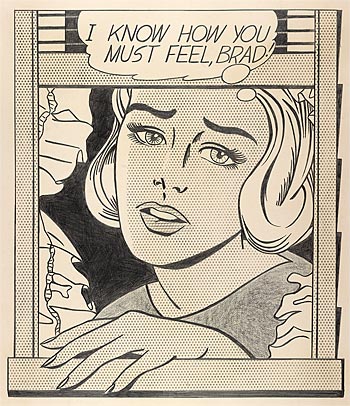 Pop Matters: Roy Lichtenstein's mastery on display at the Morgan Library.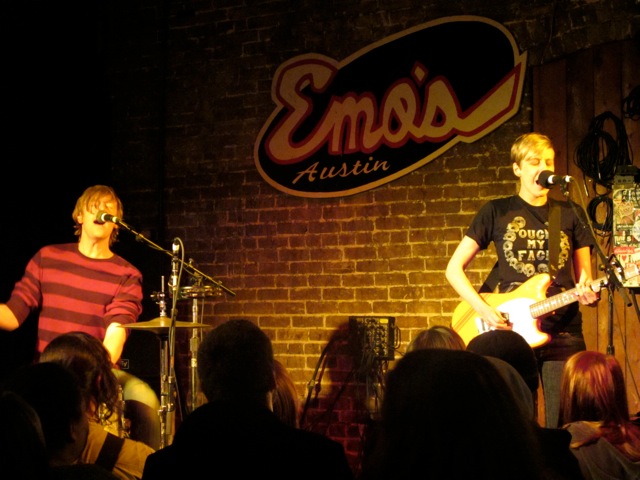 Unadorned Power via An Horse at South by Southwest.
2010 was a year when everybody on TV seemed to be yelling, and there was no space for reason. So it was welcome to end the year at the Metropolitan Museum of Art at a concert by the early music group Lionheart. They performed traditional carols and devotional songs just before Christmas. Their voices echoed in the Medieval Hall, and it was reassuring to hear words intoned for centuries, sung again to believers and non-believers alike, with no consideration other than their purity of expression. In discordant days, it was a moment of unadulterated beauty. Amen to that.

REAL LIFE. REAL NEWS. REAL VOICES.
Help us tell more of the stories that matter from voices that too often remain unheard.