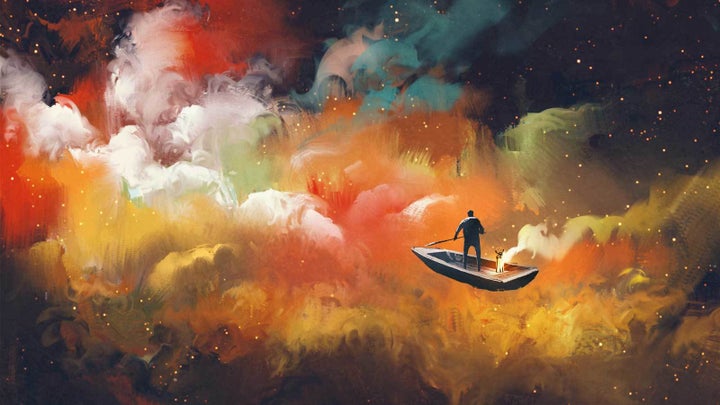 By Dave Luhr, President, Wieden+Kennedy
According to the headlines and the pundits, it's the worst time in recorded history to be an ad agency. Yes, even worse than during the previous 15-plus years, when we heard that it was the worst time to be an agency. I have never seen an industry so down on itself. Yes, we face disruption, change, and challenge, but that's the world today. The same forces reshaping our business are doing the same to retail, entertainment, automotive, and most other industries. There is no place to hide from change.
Yes, clients are shifting more creative capabilities in-house. Management consultants are trying their best to bolt on creativity through hiring and acquisitions. General economic trends and uncertainty threaten consumer and ad spending. Technology and Big Platforms have changed our—and every—industry.
But if you ask me and the people I am so fortunate to work with, this is the best time to be a creative agency. More specifically, it's the best time to be a creatively driven company run by talented creative people who want to make things that change businesses. In fact, we believe in this model so deeply that we're investing in the creation of a new one.
We believe in this model so deeply that we're investing in the creation of a new one.
We have just announced our investment in CALLEN, a brand new Austin-based creative agency founded by outgoing W+K creative director Craig Allen and his two new partners, Holly Petitjean and Niklas Lindström. It's an exciting development for us. Craig has been an all-around superstar at W+K; he's a maker of ingenious, effective creative work that impacts culture who's also dead smart about business and building brands. One only has to look at our work on Old Spice to understand Craig's power and creativity. Holly and Niklas are two superstars in their own right, and will help make this new agency one to watch.
We wanted CALLEN to be an independent, creatively focused enterprise, rather than a unit of a public holding company. I've said it before, but I will say it again—we know this model works. We have been fortunate to reap the benefits of Dan and David's vision for independence and creativity. We're excited for the kind of nimble entrepreneurial venture this trio is starting, and we're excited about what it means for the industry.
We think it's important that we lead the way in championing and seeding W+K's core principles—creativity and independence—in an industry that could badly use it. CALLEN is also a fresh answer to growing our company sustainably while keeping the independence that allows us to remain a truly creatively driven agency. And by creatively driven we mean that creativity actually drives our decisions, not the quarterly demands of shareholders. This is unique to the independent.
So yes, we are doubling down on the independent creative agency. Because there's a pressing need for what they offer right now.
We are facing profound challenges in the marketing and wider business worlds, no doubt about it. Looking at the continued shift to mobile, the gap between mobile ad spending and mobile behavior, people's increasing power over how and when they consume content and interact with brands, and the rise of ad blocking, I see the need and opportunity for creativity and for creative people. Because what this marketplace demands now is thoughtful, useful, entertaining things that people want, not simply more targeted, yet invasive, ads and bad experiences.
In this world, agencies must continue to adapt, with smart integration of creativity, data, and media, emphasis on delivering business thinking as well as cultural conversations, and a broader conception of the idea of "creatives." And we need to do better as an industry on many fronts. As marketers, we've been stampeding to get more ads in front of people by whatever technical means available. We need to put renewed focus on the whole user experience—on the person at the other end of the transaction, the human who now has that greater degree of control and therefore a greater capability to opt out of our product.
One of our own clients, and one of the world's biggest advertisers, recently opted out too—P&G cut a sizable chunk of spending from digital ads and "didn't see a reduction" in its growth rate. In the wake of that move, P&G execs talked about the importance of "having a superior product" that has "a point of view," and wanting "every dollar to add value for the consumer or stakeholder." Another big brand and client of ours, KFC, has found success via a creative reinvention involving everything from restaurant design to marketing in the form of comic books, games, and space launches. Explaining why the company invested in these creative initiatives, one of the company's leaders described the job of marketers as "driving sales overnight and brand over time," and cited the critical importance of finding a brand's north star—its mission—in doing so. That grasp of mission and nonstop product and experience innovation has also driven one of the world's most successful brands, and our longest-standing partner, Nike, over time.
As creative agencies, we need to double down on what we're good at. Because what we're good at has never been more necessary.
This is what creative thinkers and creative agencies deliver on—the big strategic picture, the ability to make leaps and connections that change things and define brands over the long term, and the capacity to execute on any specific solution or platform in the short term. Brands are built, over time, not by figuring out how to slip ads past people more efficiently, not by an opaque algorithm, not by a single platform, but by making products, content, and experiences people want (sometimes before they know they want them).
We think of it as lightning in a bottle, something only companies devoted to creativity can conjure. Data, tech, and platforms are part of this. It's not an either/or question. When agencies and platforms work together, great things can happen. Creative agencies bring together the range of platforms and people and points of view necessary to create the solution, or the many solutions, right for the client, not for shareholders or eager exiteers.
Technology gives us all the ability to make new things and make them faster, and to make improvements all along the service and experience spectrum. But technology must be driven by creativity. Creativity is the only way to create breakthroughs in a category, the only way to truly differentiate our products, our experiences, and our content. Creativity makes lightning. Without it, we are just an industry of copycats and incrementalists waiting to be replaced by machines. And independence breeds—and protects—creativity.
That's why we continue to evolve at W+K. And that's why with the CALLEN team we know we made a great investment, not just in the future of W+K, but in our industry. We inspired them, and we know they'll inspire us in ways we haven't thought of yet.
The Dan Wiedens and Lee Clows and Jeff Goodbys of the world inspired an industry with creative ideas but also with the new creative companies they started or helped build. We admire the people who followed in their footsteps with new startups—the Droga5s, Barton F. Grafs, Pereira & O'Dells, the Venables Bells and, more recently, the Joans—that continue to drive creativity in our industry. We want to help support the next generation of creative entrepreneurs who can advance marketing, our industry, and business as a whole.
The challenges are many, and that's precisely why the opportunities are bigger than ever. As creative agencies, we need to double down on what we're good at. Because what we're good at has never been more necessary.
Related
Popular in the Community