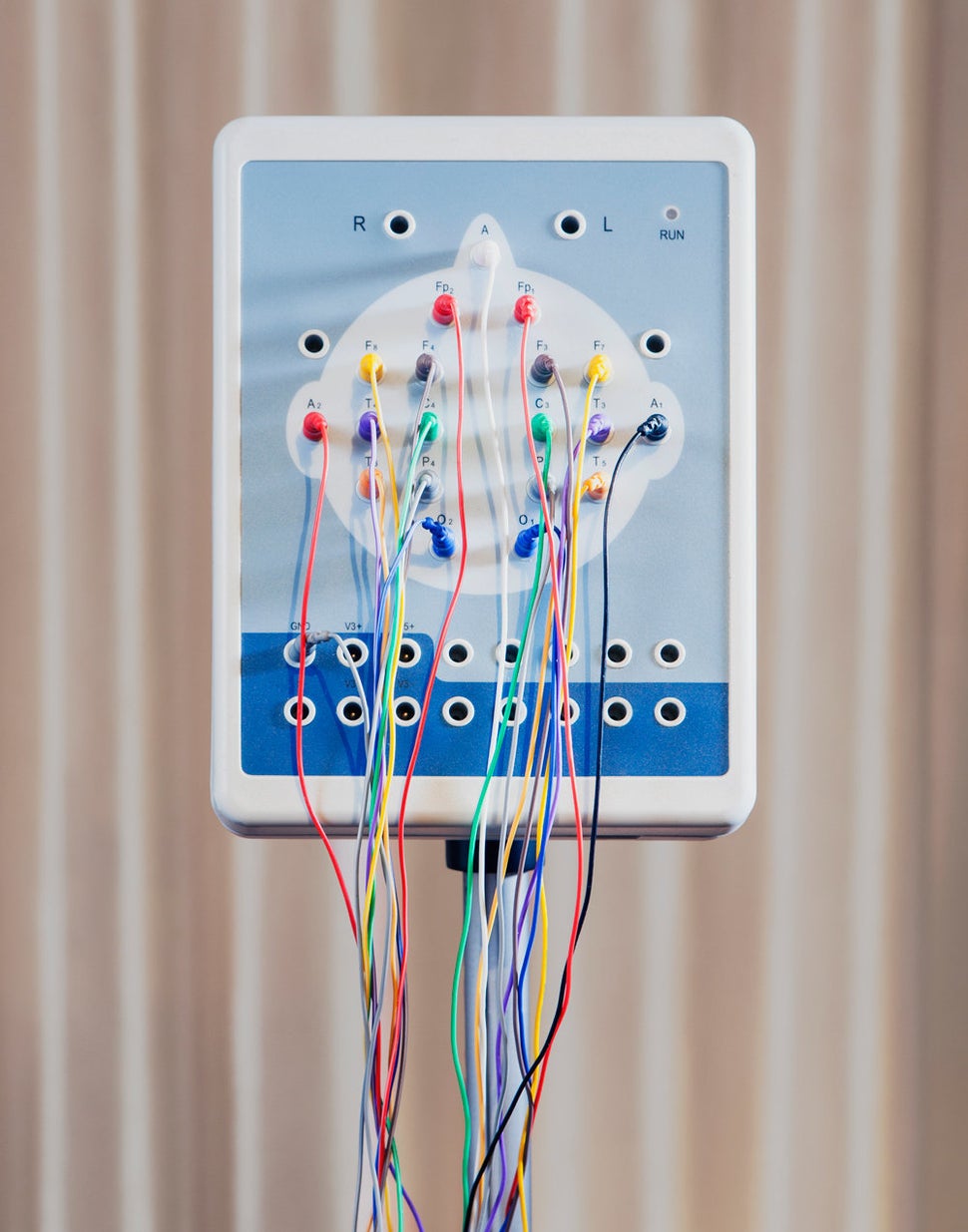 These photos may look ripped straight from the pages of a 1970s textbook on robotics, but don't be fooled: David Vintiner's mesmerizing photos are so modern they're practically in the future.
In his photo series "Futurists," Vintiner captures the scientifically adventurous among us at work. Inventors and experimenters sport their own electrode devices and brain implants, or stare meditatively at whiteboards blanketed with equations.
"I'm always fascinated by enthusiastic amateurs and people who think in a different way to the mainstream," Vintiner told The Huffington Post via email about the project, a collaboration with art director Gem Fletcher. "Gemma had attended a meeting with a group called the London Futurists and our initial contacts came from this group," he explained. "It was a good opportunity to explore something completely new to me."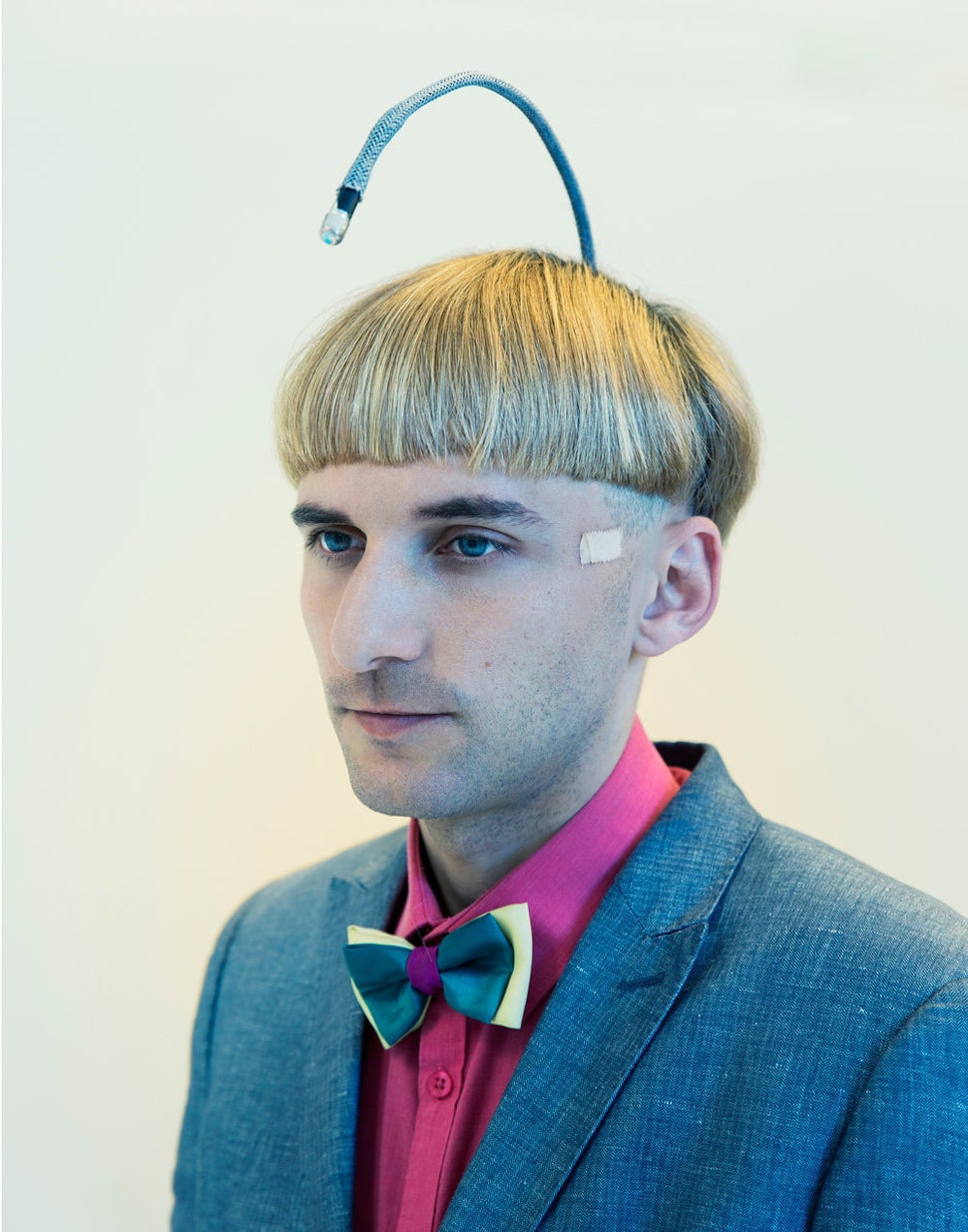 Though some of the figures in the photos may look familiar -- HuffPost Arts & Culture profiled one subject, cyborg Neil Harbisson earlier this year -- these amateur innovators are dabbling in areas most of us rarely think about. "I really knew very little about some of the things they were interested in such as brain hacking and transhumanism," said Vintiner.
Brain hacks, such as electric stimulation of the brain in order to enhance its performance, may be the way of the future. Biotech advances might ultimately lead to a whole race of cyborgs with capabilities beyond what sci-fi writers have dreamed. Or, as The Economist argued about electric brain stimulation specifically, they may not pan out; they noted that studies suggest the benefits may be illusory, or at the expense of other brain capabilities.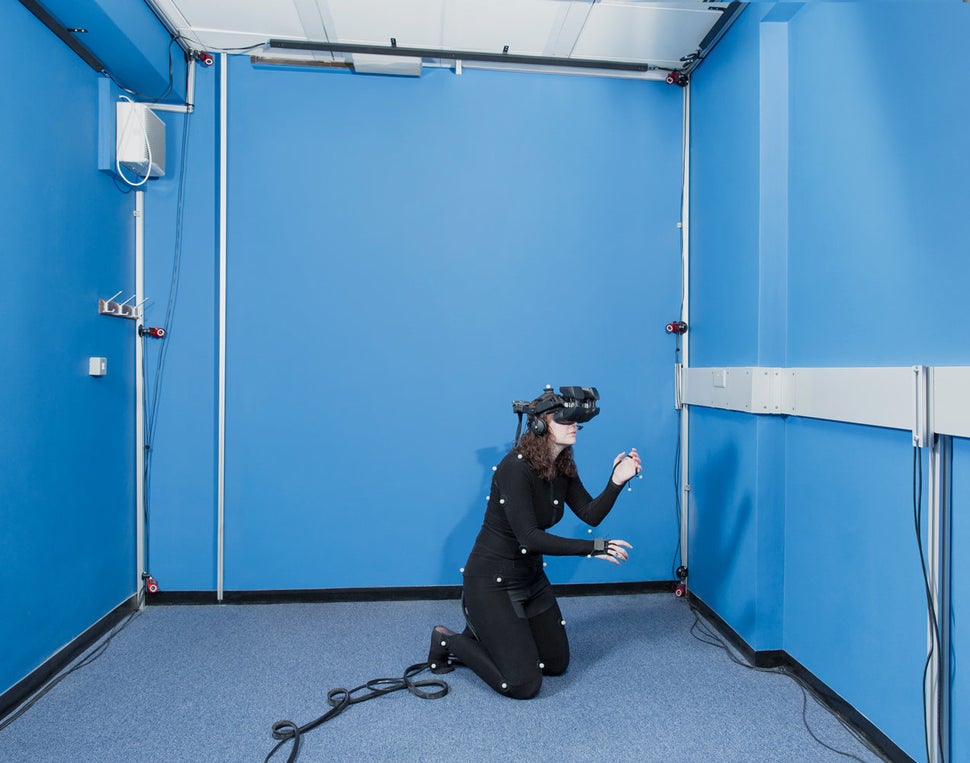 Vintiner's photos capture this tension between the crystallization of history and the uncertainty of the future. Combining flash with ambient light, he aimed for "a slightly static, clinical look ... kind of like an instruction manual or textbook."
The aesthetic suggests the prescriptivism and certainty of established science, but the bizarre, otherworldly looking devices indicate that something more dangerous and envelope-pushing is at play. These inventors are at the cutting edge, still waiting to see whether their experiments will become part of the textbooks of the future… or be lost to history with such useless technologies as the anti-eating face mask.
What is unchanging, as "Futurists" show, is the human drive to innovate. Vintiner agrees. "By using technology in partnership with humans, incredible things can be achieved," he said.
Check out the series below, and more of Vintiner's work on his website:
PHOTO GALLERY
Architecture Of The Future
REAL LIFE. REAL NEWS. REAL VOICES.
Help us tell more of the stories that matter from voices that too often remain unheard.