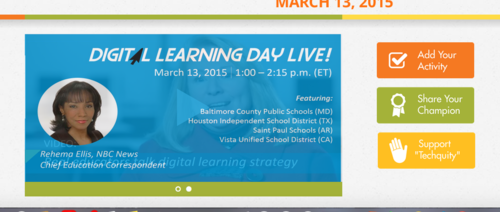 It isn't every day that it is DIGITAL LEARNING DAY, but today is just that: Friday, March 13, from 1 pm to 2: 15 pm EDT you will see examples of the best digital practices in classrooms around the country. It is a once a year special for teachers, students and parents to learn about the latest effective uses of digital technology in the K12 classroom.
Access is easy. All you need to do is to go to the website and register for free and immediately you will have access to the resources and talks. Here is the website
The Digital Learning Day website also includes information about what is means to be a Future Ready School, a White House initiative. Districts are encouraged to sign up.
Future Ready means each school district team comes together to discuss their vision for student learning and begin making plans for using technology effectively - ensuring the following Future READY components are evident in all schools, to benefit every student.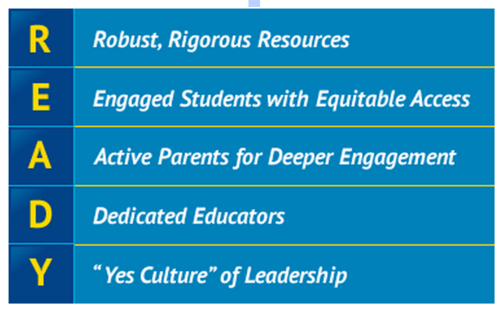 Register and get online and learn. Today is a day to celebrate digital learning in the classroom.