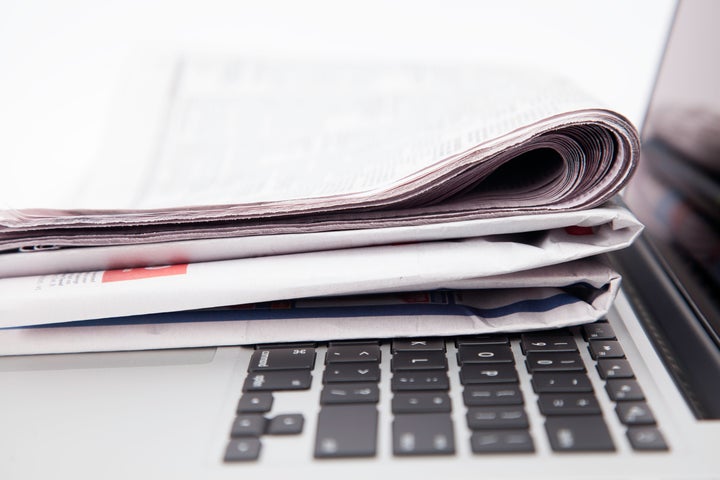 Marie McCausland said Reddit saved her life, but it was actually nonprofit journalism.
Days after delivering her first child, the 27-year-old was having terrible pain, but ER doctors suggested nothing was wrong. However, she had read a story on maternal deaths from ProPublica that had been recently posted to Reddit and recognized her symptoms as preeclampsia. She insisted on a second opinion and got the treatment she needed, likely saving her life.
Across the United States, nonprofit newsrooms like ProPublica report on life and death issues every day. Most of these outlets are small, and just a few years old, but they are already having a huge impact on the communities they serve. They are tackling local corruption, water quality in schools, veterans health, and much, much more. And they are doing it under increasing pressure. The old models that sustained journalism for a long time are eroding, and local and investigative newsrooms are facing a perfect storm of economic challenges and political threats.
Every year, millions of Americans mark the Tuesday after Thanksgiving by donating to nonprofit and philanthropic causes as part of Giving Tuesday. This year, News Match, the largest-ever grassroots campaign to strengthen nonprofit journalism, is celebrating #GivingNewsDay — a nationwide call-to-action for all who are concerned about the news and information needs of our communities and falling trust in news media in our in our democracy. From now through the end of the year, a group of foundations is doubling donations to more than 100 newsrooms that produce stories that make a difference.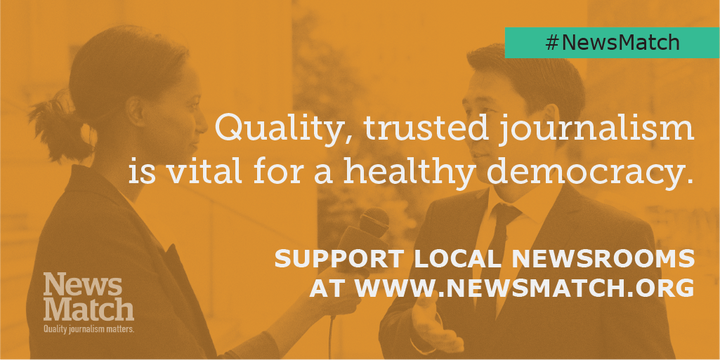 Journalists Who Work For You
The range of issues these nonprofit newsrooms report on is stunning.
The Midwest Center for Investigative Reporting revealed dangerous living conditions for migrant farmworkers across six states. The New England Center for Investigative Reporting's investigation into abuse and neglect in private special education schools in Massachusetts led to legislative action in the state house. Using a decade's worth of court data, InvestigateWest found that people of color are treated unfairly in Oregon's criminal justice system. Reporting by the Wisconsin Center for Investigative Journalism showed that many communities in Wisconsin face toxic lead threats from public water systems similar to those in Flint, Michigan.
Time after time, nonprofit journalism takes on critical issues no one else will.
Local newspapers are doing heroic work, but their staffs are diminished, and in some places they have disappeared all together. In the past decade, the news industry has shed more than 20,000 jobs — but at the same time, a new generation of nonprofit media has begun to sprout up.
These nonprofit newsrooms are built from the ground up to serve the public, not advertisers or corporate owners. By donating to nonprofit news, you invest in their independence and enable them to do tough and risky reporting without fear or favor. They can ask the hard questions, they can spend the time it takes to get to the bottom of a story, and they can hold leaders accountable because they don't answer to anyone but you.
The True Cost of Holding Leaders Accountable
A year ago, Mother Jones published a groundbreaking piece providing a rare and harrowing inside look at the private prison industry. Their reporter, Shane Bauer, had spent four months undercover working at a private prison at great risk and expense. The story prompted the Obama Department of Justice to cut ties with a number of private prison companies (a move later rescinded by President Trump's DOJ). After the fact, Mother Jones's CEO, Monika Bauerlein, and editor in chief, Clara Jeffery, wrote that the story cost at least $350,000, and the ads on Mother Jone's website brought in roughly $5,000. Since Bauer's story ran in Mother Jones, the magazine has seen a boost in monthly sustaining donors.
If we care about this kind of journalism, it's up to us to ensure its survival. Giving Tuesday encourages people to support the causes that matter to them, and #GivingNewsDay is a reminder that quality journalism shines a spotlight on those issues every day.
News Match was created to help nonprofit newsrooms reach new readers and foster a community of donors. Democracy Fund, the MacArthur Foundation and Knight Foundation created a $3 million dollar fund to match donations to more than 100 nonprofit newsrooms before the end of 2017. Since then new funders have stepped up to join the News Match effort. At NewsMatch.org you can search by location or topic to find trustworthy reporting and with one donation give to as many newsrooms as you want.
You could support The War Horse, whose reporting on sexual harassment in the Marines led to congressional and federal investigations that eventually changed military law. You could support WyoFile which documented how a coal magnate and the son of a Wyoming senator misappropriated stimulus funds. Or you could support Bridge Magazine who showed how segregation has become a side effect of the school choice policies that Betsy DeVos championed in Michigan.
What matters is that you find the journalism that matters to you and support it. Without you, these stories and hundreds of others like them would go untold.
Your donations will help fuel quality reporting and ensure journalists can shine a light on the issues that matter most to our communities and our democracy. For hard hitting journalism to survive we need a new social contract between newsrooms and communities. Both journalists and the public will need to step up and do things differently, and nonprofits are on the front lines of rebuilding the free press in America and restoring trust in the news media

Related
Popular in the Community