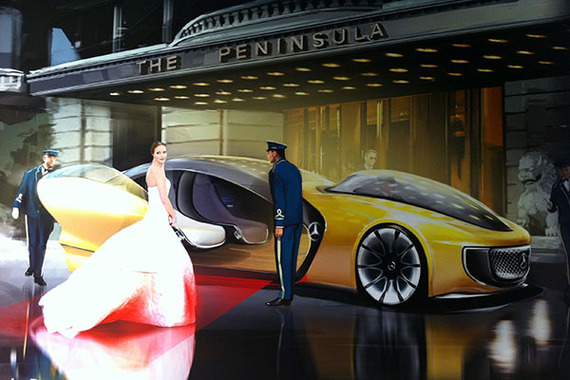 Car styling is the pinnacle in the world of design and the epicenter of this creative community is in Southern California. Most auto manufacturers have a studio located here and continue work on advanced and next generation vehicles. When one sees BMWs, Mercedes or Hondas on the road, chances are they were originally dreamed up in sunny Southern California.
Three times a year, a cohort of freshly minted designers graduate from Art Center College of Design, in Pasadena, California, one of the world's leading car design schools. Students, with backgrounds in everything from illustration to engineering, are drawn here from all corners of the world where they undergo eight accelerated terms, taught by top industry experts. Finally, at the graduation show, they display their vision of the future hoping to send tremors though the industry.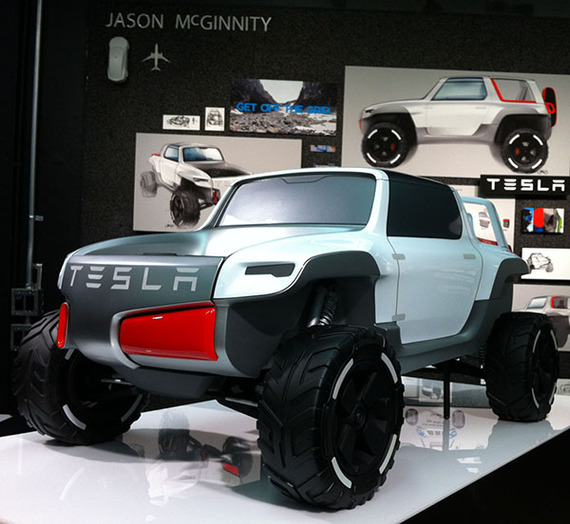 The next generation car designers are taught all aspects of the business through corporate sponsored projects and internships at leading manufacturers. They gain hands on practical experience in sketching, renderings, clay and computer modeling, - in their quest to to infuse passion into the designs. Pay close attention at the shows, and some of the genius that inspired Chris Bangle, Jay May or Henrik Fisker, may spring forth from among the graduates.
Though the styling may be radical, one will not find anti-gravity cars, new means of mobility or other out-of-this-world propulsion ideas. Positioning the graduation projects in a Market - Technology Risk matrix reveals that most concepts are in the incremental innovation category and, in fact, could be directly put into production within years.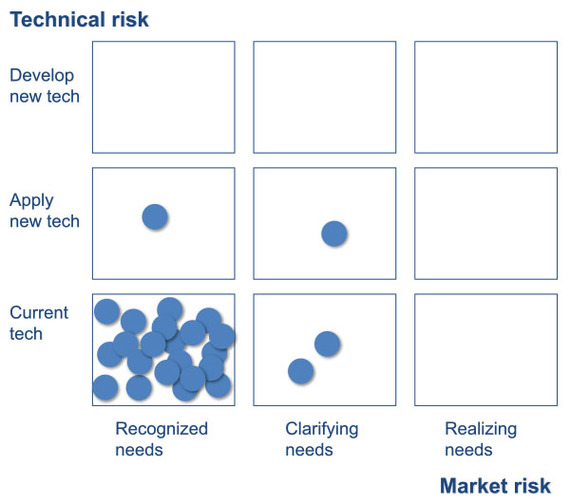 Car styling is not the only thing that is influenced under the California sun. Consumer products, heavy machinery, yacht, toys and sports equipment are also inspired by what is happening on the automotive scene here. Strolling though the student gallery at Art Center's Graduate Show impresses even the strongest design critic since only the best make it into the gallery. However, positioning the student projects in a Market - Technology Risk matrix shows most concepts ranked low to medium in innovation. So, if one is looking for breakthrough ideas one may leave feeling somewhat unfulfilled.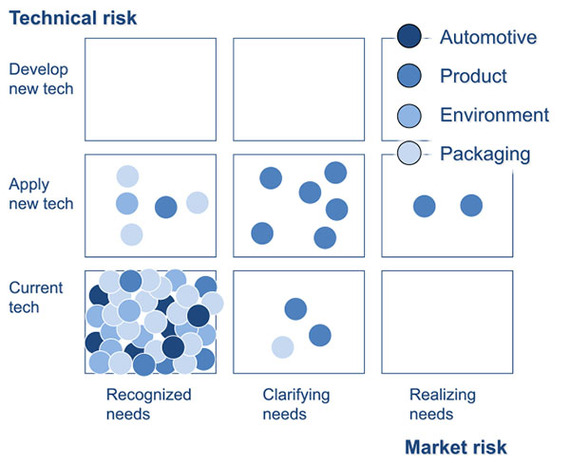 So why are the 'best of the best' still leaning towards incremental innovative design concepts? Interviewing fifty students revealed a higher level of innovativeness than the design that was ultimately selected to represent the college. A reason these concepts are not chosen for display may be that innovativeness is only one of nine Design Quality Criteria connected with design performance. With fourteen-week terms, it is nearly impossible to conceive a breakthrough design concept, as well as, detail and refine it to a level high enough to be selected for public viewing. With design research taking three weeks, concept development four weeks, incubation three weeks and implementation seven weeks, a fourteen week term is simply insufficient time for the metamorphosis to occur.
Twenty-two years ago, I was that same enthusiastic Art Center student, concocting what then seemed to be wild ideas of tandem electrical vehicles, Jaguar Minivans, luxury Hummers and X-type Chevrolet Caprices. Now, myself, and many others return to Art Center's graduation shows to reminisce and be inspired by the next generation of graduates.

Related