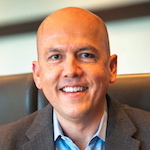 While the 20th century brought many developments to the field of health care - from the mainstream use of X-rays to the practice of open-heart surgery - the landscape 100 years ago was dramatically different than the world we know today. Back then, hospitals were segregated, with patients of different races, ethnicities and genders facing drastically different amenities and levels of care. Even five decades ago, hospitals were very different from what we know. In the 1970s, recovery time for a hernia surgery was four days. In today's modern health care system, it's an outpatient procedure. Our modern, 21st century technologies have brought much to our health care system that once seemed unimaginable - and will continue to do so as we embrace these evolving, connected technologies.
Just think, if medicine never evolved, we would still be dealing with archaic surgeries, long-eradicated diseases like smallpox, and have fewer ways to diagnose and manage conditions. Advances in research, drug development and technology have evolved the practice of medicine bringing us new treatments, new cures and new ways of collaborating. Scientists, researchers, engineers and others are paving the future of health care in labs across the globe right now. Major contributions to the evolution of care have stemmed from wireless technological and consumer electronic advancements. Analogous to publishing and travel; digital technology has transformed health care and will continue to do so. But what's next? What does the hospital of the future, the patient of the future and the health care professional of the future look like?
The hospital of the future won't have beds. It will be a place where providers treat patients virtually for many chronic conditions like heart failure, diabetes, COPD and hypertension. It will be a place where doctors and nurse case managers monitor biometric information remotely and are able to use this real-time data to identify patients in critical need of care.
This futuristic method may seem like a lofty goal today, but in fact it's quickly becoming our reality, as cutting edge technologies are advancing the way we treat patients. Using Qualcomm Life technologies, King's Daughter Medical Center (KDMC) in Kentucky is already remotely monitoring patients and seeing reduced hospitalizations and readmission rates, improved outcomes, and better care coordination as a result.
KDMC serves a large and predominantly rural population of more than 750,000 people spread over six counties and a 150-mile radius. This area also happens to have the second-highest rate of chronic disease in the U.S. Since this area is fairly rural, access to care can be challenging for many residents. Seeing this as a major problem, KDMC utilized technology to power remote care opportunities for certain high-risk patients. This is a cornerstone example of the hospital of the future, one with no beds. But where does this leave patients?
With more than 35 million Americans discharged annually, the home is the fastest growing health care setting in the U.S. As care moves in this direction, patients and their care providers need the right tools to facilitate remote patient monitoring and care coordination. Chronic disease patients will be connected to devices that monitor blood pressure, weight and other biometrics. They will be more empowered about their health, and the use of technology will be the norm - not the exception. Just like their smart TVs, cars and refrigerators, patients will have connected blood pressure cuffs, pulse oximeters and scales, ultimately creating the Internet of Medical Things™ - a digital network of connected devices, applications, cloud-based solutions and more.
With patients sitting in the driver's seat of their health care, the care professionals' role will change, too. The health care professional of the future will prescribe connected medical devices and drugs in combination with wearable sensors. The "house call" will be a virtual one and medical data will be liquid - shared securely and seamlessly across a patient's care team. The silos that exist today in delivering care will go away, and patients, providers and family caregivers will coordinate with one another using asynchronous communication. Care providers will leverage technology to focus their time and energy on the patients who need support the most.
The future of hospitals, patients and professionals isn't far off. In fact, most of the technology is already here; it's just a matter of adoption. As we look toward the future of care, embracing these changing models of care is paramount. We are transforming health care, like professionals of the past, to meet the demands of a 21st century population.
Rick Valencia is Senior Vice President and General Manager, Qualcomm Life, Inc.