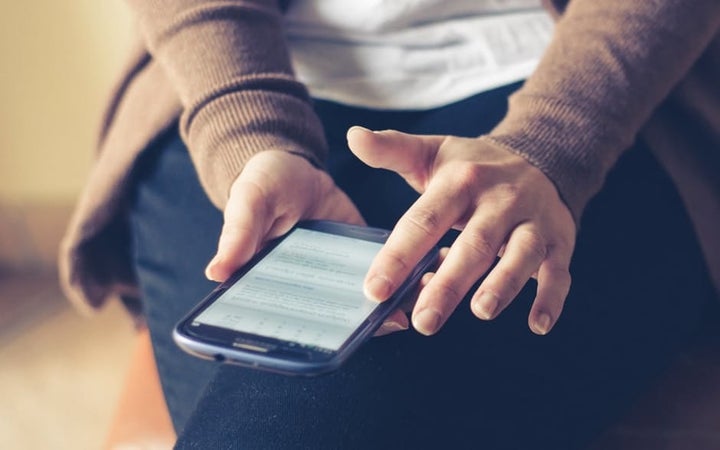 It's no secret that technology has advanced over the past 20 years. Not only are we able to do more with our devices, they've also become more ubiquitous. Seventy-seven percent of adults in the U.S. own a smartphone, while 51 percent own a tablet. These are record numbers, and as technology continues to evolve, the amount of time we're spending on our phones is only going to increase. Additional research from HootSuite found that active mobile social users increased by 581 million from 2016 to 2017, a rise of 30 percent. Don't expect that increase to slow down anytime soon.
However, with this increased usage comes the increased potential for threats. We're now seeing viruses and malware infecting phones. Think about how often we use our smart devices and the information we input into apps, emails and notes. Our devices hold plenty of data that's valuable for cybercriminals. It's more critical than ever to consider mobile cybersecurity, and there are several areas to focus on to help secure your mobile device.
Updating your phone's software, apps, and operating system is the best place to start. They can be easy to ignore, but updates and patches are designed to improve the security of your devices by fixing bugs and potential vulnerabilities. While you're updating, also go through the apps on your phone. Too often, consumers download an app, try it out a couple of times, and never use it again. Unused apps on your mobile device serve as additional entry points for cyber criminals. By deleting apps you don't use, you're making your device less vulnerable.
Mobility doesn't refer to smartphones and tablets alone; it encompasses any device that you can take on the go. The Internet of Things (IoT) is a vast network – Gartner predicts there will be more than 21 billion connected devices by 2020. Items like smart watches and fitness trackers are also at risk. According to McAfee, IoT attacks grew by 20 percent each quarter of 2016. To help keep your devices safe, create strong passwords for each device, using a combination of letters, numbers and special characters. Avoid reusing passwords across your accounts. Also, ensure your devices don't have Universal Plug'n'Play (UPnP) enabled. This feature is designed to make network devices automatically discover each other, eliminating the need to configure a device. Hackers can access these devices even without access to a local network because of vulnerabilities within the UPnP protocol itself, so the best defense is simply turning UPnP off. Finally, much like with a smartphone, regularly update your connected devices to check for the latest patches. Many devices will update automatically at regular intervals.
Across the country, there has been an increase in Bring Your Own Device (BYOD) policies. As more businesses encourage flexible working hours, the need for permanent desks and workspaces is declining. According to Digital Guardian, roughly 43 percent of employees check work email on their smartphones. However, without proper education, BYOD can be a headache for employers. Now they must worry about devices used and accessed outside of the office – and outside of IT's control.
To reduce the burden of BYOD policies, organizations should prioritize developing a strategy in tandem with IT, risk management, and legal counsel. Employee education is also imperative, as they're the most likely point of breach. Once employees understand how critical it is to create strong passwords, update their devices, and keep data secure, they'll be more likely to help protect the organization.
It's also not a bad idea to institute a Wi-Fi policy at your business. Consider dedicated Wi-Fi connections for employees, visitors and devices. With every device connected to the network, you're more cognizant of who has access to certain files or sites. Additionally, it's easier to identify and flag an unknown device.
You can never be too careful with security. Having a plan in place will help you respond to breaches on your connected devices. And just like with computers, remember to avoid clicking on anything suspicious in emails or texts on your phone. If you think your device has been compromised, change your passwords immediately. Run an antivirus scan from a reputable source and check for any apps that you didn't install yourself. It's also a good idea to alert your contacts that you may have been hacked so they don't click on anything your device may send without your knowledge. As we see a rise in the use of mobile devices and move into a further connected world, it's even more critical that we play our part to keep our information secure.