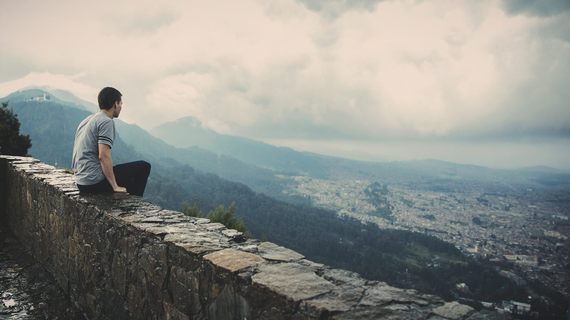 As a young entrepreneur growing up I always thought business was about making money and philanthropy was about doing good.
But over the past few years I've come to realise that both can be used as methods for changing the world.
For me philanthropy is now part of who I am not what I want to achieve when I get older.
And giving back to the community is a way of life. It's not something I think about or a task I need to do, it's second nature to me.
Now even though I do this year in year out with no real expectation of any direct financial gain over time I've noticed a few ways my businesses have benefited by giving to charitable causes.
The first real benefit is employee engagement and the respect staff develop for you and the company.
Once your team see and feel that you are in business not just for the money but also to make a difference in your community/world they not only grow a greater level of respect for you but feel a deeper sense of commitment to perform at their best day in day out.
Another direct benefit of giving back to charitable causes is the connections you make. Philanthropic organisations are often a who's who of the world's most powerful individuals.
A strong network is like money in the bank. Your network can help you build visibility, connect you with influencers, and open up doors for new opportunities.
Building and nurturing a network is one of the most powerful things you can do for your success in business.
To gain further insight into this topic and why more entrepreneurs should build business as a force for good, I recently spoke with 5 other budding entrepreneurs who have all contributed greatly to society throughout the path of building their very own empire.
Below they share how their business ventures have benefited by giving back to charity, their community and respective causes.
"It is challenging to be entrepreneurial in the West even though we have pretty much everything laid out for us, yet women in developing countries have the courage, tenacity and guts to overcome obstacles to build their businesses that we can't even imagine.
Imagine starting again because you were flooded out and lost all of your stock when you have no insurance. Well this is often the case for most woman in developing countries and why I'm passionate about the work I do at Opportunity International.
Supporting these woman have helped me keep a fresh perspective on what it takes to be successful in business which in turn has helped keep me grounded in times of both failure and success." Davina Stanley, Managing Director of Clarity College
"To date 79% of my subscribers are from outside Australia, where my business is based. I know that the Rotary connection acts a reassurance for my far-flung prospects that we share common values and invest in our communities, not only from a financial standpoint, but from establishing understanding, connections with others in the community and casting a vision of a better world.
My personal philosophy around service and philanthropy, is that we engage to grow ourselves through impacting other lives; never with the intent of prospecting for business.
In this realm of philanthropy and service, one's actions speak louder than words, and from those actions, better opportunities inevitably flow back to the individual and their business." Pike Peters, founder of Virtual Tire Kicker
"My business benefits from my giving back to causes, communities and individuals because I attract like-minded, generous clients. These people are not only a dream to work with, they take action in their own careers and businesses and also are hard wired to give in their own way.
People who are attracted to my company because of my giving goals are already aligned to my values so the sales process is so much easier.
I like to call it a 'Conscious Collective' of companies, clients and consumers making powerful, heart-led choices where they spend their money on training and goods that benefit themselves and gives others a leg up along the way. Why not!!" Rachel Sparkes, Career Transformation Expert at Rachel Sparkes
And last but not least, I spoke with Debra Fraser founder of Back of House. A company that is revolutionising how business owners look at their accounts.
"Volunteering for a number of community groups has made a great impact on my business. I have met many amazing people along the way. Had I not volunteered I would have missed the chance to connect with and be inspired by them and the campaigns I've been apart of.
My employees are proud to be part of a company that cares about the elderly and small business. Plus I have become an expert on solving challenges on very tight budgets which I can then pass onto my clients!" Explains Debra Fraser
There's no greater feeling, no greater satisfaction, than knowing you're making a difference in your community, country or the world.
And being able to achieve that both at the same time is something that I draw a lot of energy and inspiration from.
A big reason why I contribute 10% of my time every year giving back to charitable and social causes I'm passionate about.
A Nielsen study from June 2014 found that 55% of global online customers are willing to pay more for services from a company committed to positive social and environmental impact than those who are not.
And according to a May 2013 study by Cone Communications and Echo Research, 82 percent of U.S. consumers consider corporate social responsibility (CSR) when deciding which products or services to buy and where to shop.
I can only imagine what these numbers would be like today. Now that you know what is at stake, how will you give back to your community?
Calling all HuffPost superfans!
Sign up for membership to become a founding member and help shape HuffPost's next chapter